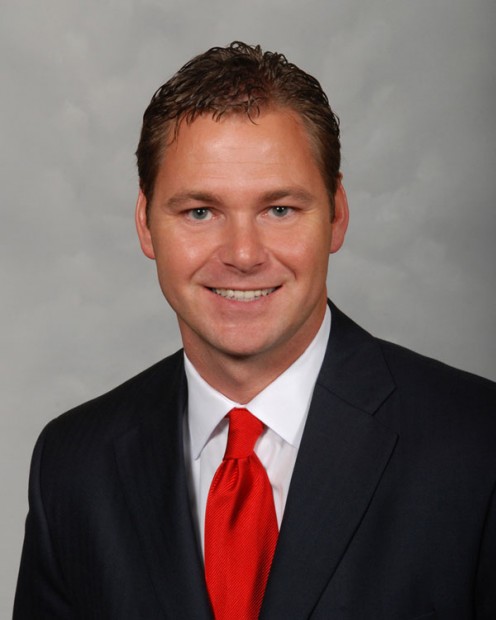 A Lincoln civil rights attorney told members of the Legislature's Education Committee on Monday that the state's Dream Act -- which offers in-state college tuition to children of illegal immigrants -- does not violate federal law.
Sen. Charlie Janssen of Fremont has proposed a repeal (LB657) of the state's 2006 Dream Act, based in part on the premise that Nebraska's law violates a 1996 federal immigration law. That law says illegal aliens cannot have higher education benefits, based on residence, unless other nonresident students get the same benefits.
Attorney Shirley Mora James told the committee that a 2008 letter from U.S. Immigration and Customs Enforcement to a North Carolina deputy attorney general said it is up to states to decide whether or not to admit illegal immigrants to their colleges.
And without a state policy or legislation, it is up to the schools, the ICE official said.
Mora James also said that in November, the California Supreme Court ruled in-state tuition for undocumented students does not violate federal law, and does not violate the privileges and immunities clause of the 14th Amendment.
California's in-state tuition allowance is similar to Nebraska's, which requires an undocumented student graduate from a state high school and reside in the state at least three years.
In Nebraska, a Jefferson County district judge dismissed a lawsuit in December that claimed Nebraskans' taxes were being spent illegally for in-state tuition for illegal immigrants. The judge ruled plaintiffs should have first gone to the federal government. They could renew the challenge in state court, the judge said, if the federal government declined to act.
A letter presented to the committee from Kris Kobach, of the Immigration Reform Law Institute, said if the federal agencies do not take action, the lawsuit challenging the Nebraska Dream Act will be refiled.
Janssen said Mora James' arguments did not persuade him that Nebraska's law does not violate federal law.
Nebraska's Dream Act was passed over the veto of Gov. Dave Heineman. Janssen said it was appropriate to re-examine the policy because only three members who voted for passage of the Dream Act remain in the Legislature.  
Nebraska is among 10 states that allow in-state tuition for undocumented students.
Janssen argued the law is harming undocumented students by giving them a "cruel, false hope" that they could get legal status and use their college education to work legally in this country.
Marshall Hill, executive director of the Nebraska Coordinating Commission on Post Secondary Education, said it boils down to simple human compassion. These students were brought here, they are going to be adults here, and it is better that they become educated.
Janssen said he wants to work with people who support the Dream Act on finding ways for these students to get visas and be here legally.
"I want their ideas. I want their insight. I want to work together," he said.