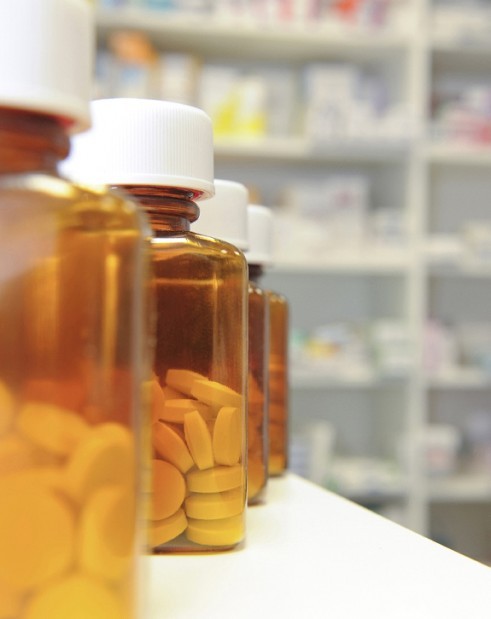 Lawmakers gave first-round approval Tuesday to her measure (LB237), which would create a system that would allow pharmacists and other medical professionals to track people who go to multiple doctors to get prescriptions to feed their addictions or resell them on the street.
Howard's 33-year-old daughter Carrie died in March 2009 of an overdose of the pain reliever hydrocodone. She was found dead at the Omaha home she shared with her fiancé.
"This is a bill I wish I hadn't have had to bring," Howard said, wiping tears away moments after the vote. "But this is personal -- something I had to do so people really understand how this works. This gives doctors the tools to really know what's going on."
Prescription Drug Monitoring Programs, called PMPs for short, are authorized in 43 states, according to the National Alliance for Model State Drug Laws.
Howard said prescription drug abuse has increased an estimated 500 percent in the past 20 years.
The list of drugs that are abused is long, but includes pain relievers such as hydrocodone, methadone, morphine and oxycodone and stimulants such as amphetamine and methylphenidate.
"Without means to notify one another or track prescriptions, doctors and pharmacists are often unaware that a patient may be getting prescriptions from five, six or 10 doctors and filling the prescriptions at as many pharmacies," Howard said.
The National Conference of State Legislatures is working with the U.S. Department of Justice to give lawmakers information on PMPs and serving as a clearinghouse for policy issues surrounding their implementation.
A study of PMPs by Ronald Simeone and Lynn Holland of Simeone Associates Inc. estimated that the rate of pain-reliever abuse would have been 10 percent higher and the rate of stimulant abuse would have been 4 percent higher in places that do not have such monitoring programs in place.
The bill is supported by the Nebraska Health Information Initiative, the American Academy of Pain Management, the Nebraska Pharmacists Association, the Nebraska Medical Association, the Nebraska Department of Health and Human Services and the Nebraska Nurses Association.
No one spoke in opposition to the measure when it was discussed by the Legislature's Health and Human Services Committee.
Meanwhile, Florida  Gov. Rick Scott said he wants to repeal the state's yet-to-be-implemented PMP. Scott spokesman Brian Hughes recently said that it might not be as effective as advocates claim. The governor also was worried it might infringe on patients' privacy, he said.
"Is that a function of government to track the activities of law-abiding people in order to track a smaller subset of criminal behavior?" Hughes told The Associated Press. "This would create an all-encompassing database of largely law-abiding citizens and medical professionals in order to get to some criminal element. It certainly seems like it has the potential for a massive violation of privacy if the government is keeping a database of what prescriptions people are taking and who wrote them."
Howard's bill faces two more rounds of consideration.