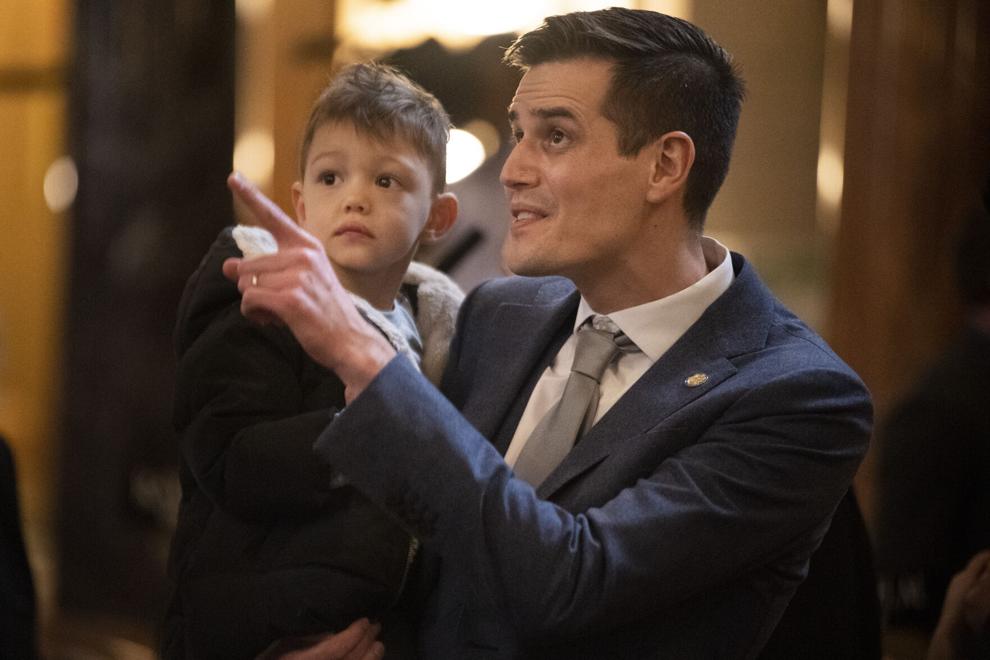 "Be true to yourself," Sen. John Fredrickson of Omaha says.
"I know whether I've been true if I feel guilty."
Father, husband, educator, mental health professional, that's how he defines himself.
And now he is the senator from Omaha's District 20, filling the seat formerly occupied by Sen. John McCollister, an independent Republican who followed the same path, sometimes splitting with his Republican colleagues in the nonpartisan Legislature on major issues and with a Republican governor who he once worked with as executive director of the Platte Institute, founded by Pete Ricketts.
Fredrickson is a Democrat, but he views McCollister as "a great model" to follow and "that's my goal."
When the time comes to vote on issues in the Legislature, Fredrickson says, "I know in my heart the right thing to do."
There will be "hard choices," he says. "Difficult choices. The question is: Will I be proud of what I did in that moment?"
It has been a contentious legislative session stalled by ongoing filibusters that have tested senators and their relationships with more animosity than camaraderie often on display.
But it has been "an incredible experience" so far, Fredrickson says. "I still pinch myself over being able to work here. 
"It's an educational experience. It's a true honor.
"And curiosity is helpful."
Fredrickson says he is both participant and observer, "trying to learn as much as I can."
"Change is growth," he says.
And so is the reality that "what is the best way to solve things has nothing to do with Republicans and Democrats," he says. 
They are senators representing Nebraskans together, colleagues.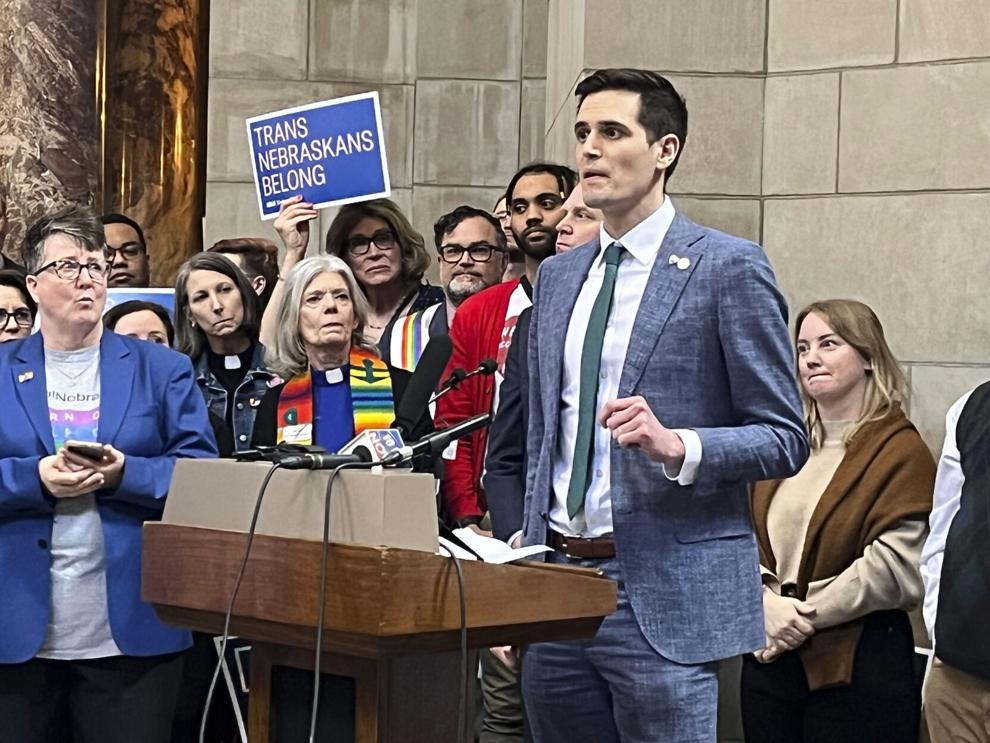 Two of them that he is quick to point out for praise happen to both be Republicans.
"Sen. (Lou Ann) Linehan, I really like her, I respect her, she is smart and tough as nails, we have a pretty good relationship."
"Sen. (Tom) Brewer, one of our first conversations was about mental health, he has lived remarkable experiences and we have formed an interesting relationship."
"It's a cool experience when we work together and get creative," Fredrickson said. Freshman senators like him are "beginning to find our space, find our voices," he said.
Fredrickson was one of a number of senators who teared up during emotional debate over a bill that would ban a variety of gender-affirming health care procedures for transgender youth.
"I'm aware that I'm the first-ever openly gay person" to serve in the Legislature, he said.  
"That was a blatant assault on my community," he said, "and I will fight it in every way I can. That's hard. That legislation is so divisive, so toxic. It's a very dangerous thing to do."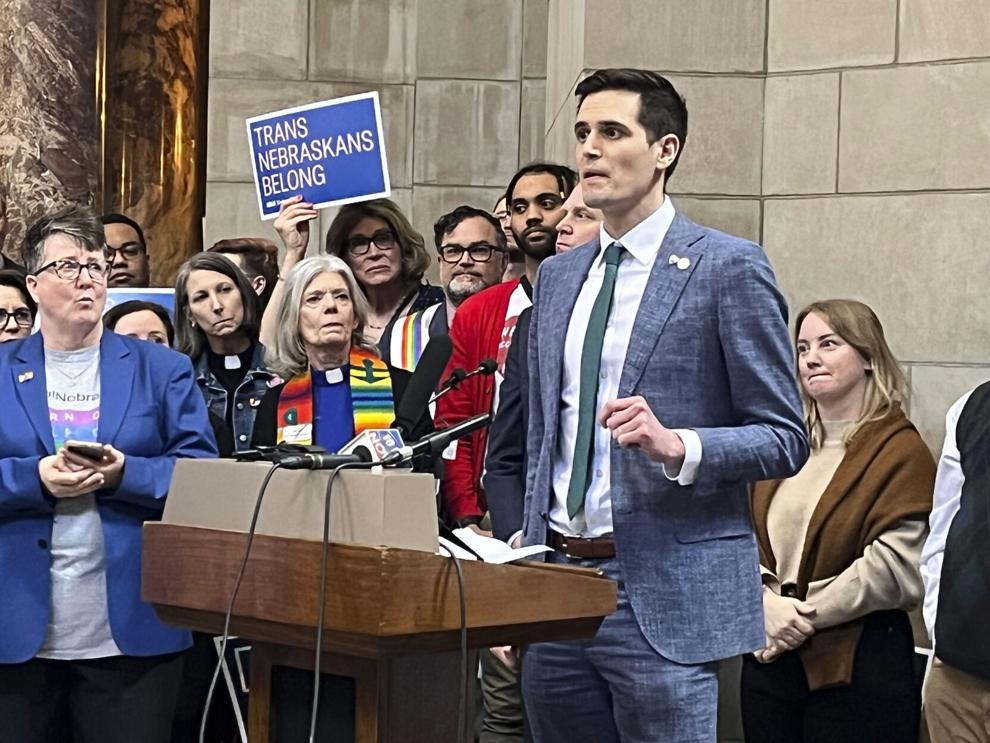 Fredrickson is married and he and his husband have a 4-year-old son. 
Debate over the legislation (LB574) introduced by Sen. Kathleen Kauth of Omaha quickly stirred traffic on a suicide-prevention telephone call-in line and prompted Sen. Machaela Cavanaugh of Omaha to launch a filibuster of the entire legislative session for as long as the bill is alive.
"Let's talk about property taxes and how to provide more health care opportunities and workforce development and education, issues with an impact on Nebraskans," Fredrickson said.
"Let's let people live their lives."
Fredrickson has been an active participant in legislative debates over a variety of issues and often roams the floor, touching base with senators on both sides of the political divide. He's hard to miss at 6-4, towering over a number of his colleagues.
"I reach out," he said. "I go everywhere, not just to natural allies. It's part of my life."