Lincoln kept the snow at arm's length longer than expected, but a storm that caused whiteout conditions across much of Nebraska finally swung into the capital city Saturday afternoon.
By then, the powerful spring blizzard had expended much of its energy bringing misery to the northern and western parts of the state.
Windswept snow stranded drivers, including hundreds on Interstate 80, prompting officials to close westbound lanes of the interstate for more than 300 miles. The blizzard also knocked out power and communication for thousands of people.
Several areas saw more than a foot of snow. One person reported 20-foot snowdrifts north of Mullen, deep in the Sandhills.
At least one man died during the storm. Rollo Ward, 61, of Idaho Falls, Idaho, was killed after losing control of his eastbound semitrailer on I-80, entering the median and crashing into an already stranded semi near Chappell, according to the Nebraska State Patrol. 
The patrol and other agencies helped more than 100 motorists who became stranded on I-80 near Sidney, ferrying them from their vehicles using Sidney Public Schools buses escorted by patrol cruisers and snow plows.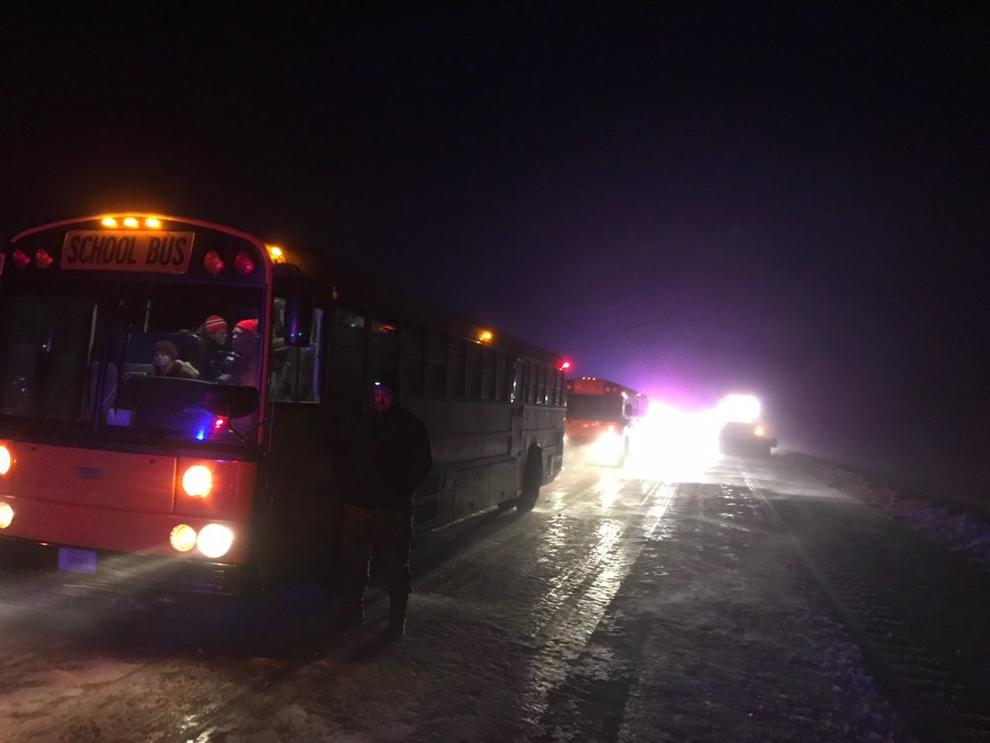 "The assembled law enforcement officers went door-to-door, knocking on all vehicles and rescuing all of the occupants in freezing temperatures," the patrol said in a news release. "The rescued motorists were taken to Light Memorial Presbyterian Church in Sidney or to a hotel of their choice."
For much of Saturday, westbound Interstate 80 was closed from Grand Island to the Wyoming state line, and the eastbound lanes were closed from Wyoming to Chappell.
"Road conditions are still not safe across the state and travel is not recommended," said Bryan Tuma, assistant director of the Nebraska Emergency Management Agency, in a news release Saturday morning. "Stay home and be safe."
Gov. Pete Ricketts declared an emergency, making state funds available to local entities responding to the blizzard. And the state Emergency Management Agency worked to set up a temporary communications tower after 60 mph winds toppled a dispatch tower that served several counties in the Loup Valley in north-central Nebraska.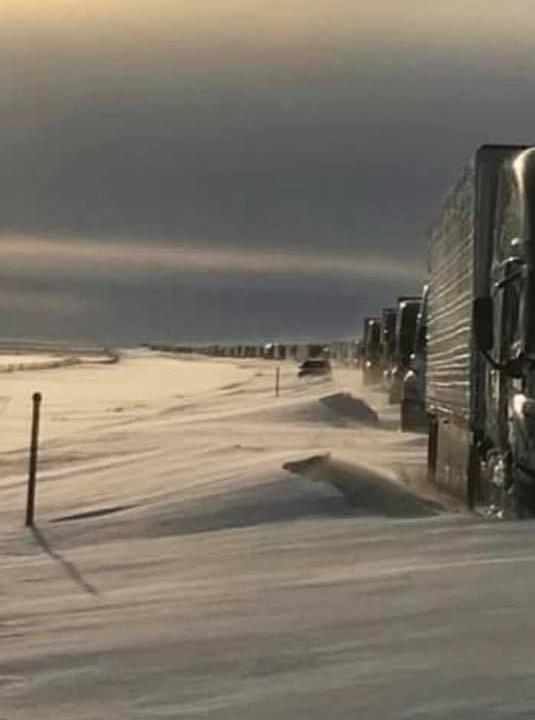 The Nebraska Public Power District advised people in and around Atkinson in Holt County, where high winds knocked down at least two-dozen power poles, to expect to remain without electricity until late Sunday. The utility planned to bring a portable transformer and generator there to restore power, but couldn't reach the area because of impassable roads.
The town of Newport in Rock County had 14 inches of snow as of 8 a.m. Saturday, and more was falling. At least 11 inches of snow had fallen in Valentine, and areas near Chadron and Sidney received nearly 10 inches.
But even areas with less snowfall saw whiteout conditions because of high winds. Much of Nebraska experienced wind gusts in excess of 50-60 mph. The Ogallala area clocked a 68 mph gust Friday afternoon.
Snow arrived in Lincoln at about 4 p.m. Saturday.
City crews began treating major streets and bridges with granular salt pre-wet with brine starting at noon. "The application is expected to be completed after 8 p.m. and crews will remain on patrol to monitor street conditions," city officials said in a news release.
A four-vehicle crash on Harris Overpass on Saturday evening led police to close the bridge heading out of downtown. It was one of a handful of accidents in the city after snow began to fall.
Just Friday, the high in Lincoln was 82 degrees.
Sunday, forecasts call for clouds and a local high in the mid-30s.
Photos: Snowstorm moves across Nebraska