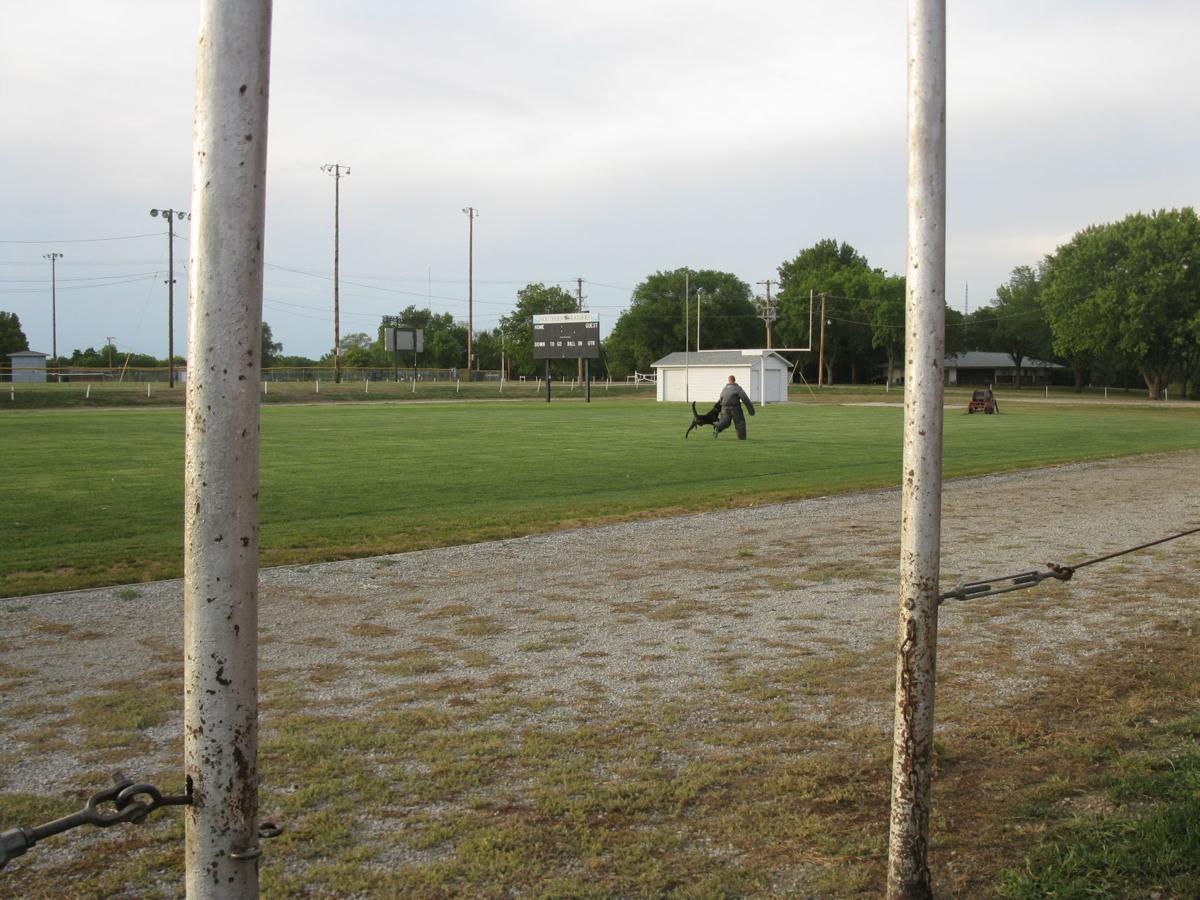 A community-led effort in Wymore to replace a gravel track at Arbor State Park with a modern track has garnered broad support from city and Southern Public Schools officials, according to organizers.
But comments made by Mayor Milton Pike to the volunteer committee leading the effort at a meeting of the Wymore City Council earlier this week stoked controversy in the southern Gage County community and beyond.
Near the end of Wednesday's meeting, following 30 minutes of discussion about using keno funds to hire an engineer to put a price tag for a new track that could be used for setting a fundraising goal, Pike asked the committee — all women — what their husbands thought of the project.
"I'd like to see your husbands come in here, and, you know …" Pike said before he was cut off by Tiffany Henrichs, one of the organizers of the track committee.
Listen: Wymore's mayor and the committee
"Excuse me," Henrichs said, according to a recording she made of the exchange and shared on Facebook. "I don't have to have my husband's support to do anything."
The back and forth escalated, with Pike asking Henrichs: "Well, what does (your husband) think about it?"
"I am flabbergasted that you would even have the audacity to ask if our husbands are OK with us being here," she replied.
"It sounds to me, you know, you got a small group," Pike said.
Henrichs, who operates the Wymore Arbor State newspaper, told Pike her husband was home with the couple's four young children "so I can be here to support this."
"You could be home and he could be here," Pike told her.
At that point, Wymore City Councilman Keith Ottersberg intervened, requesting both parties calm down.
After a brief respite, the council approved allocating $5,000 from keno funds to the project before ending the meeting. But the controversy didn't end there.
In a telephone interview Friday morning, Henrichs called Pike's comments "inappropriate," but not out of character with other comments the mayor has previously made.
"(Pike's) council president is a woman, and we've got women all over this community that run different organizational groups and are gainfully employed," she said. "We've had an outpouring of support for this project for a while now and he's aware of that.
"To assume the men in our lives aren't backing us is insulting to us and to them," Henrichs added.
Another committee member at the meeting, Jodi Wegner, who can be heard on Henrichs' recording describing the committee's commitment to the project, called Pike's comments "derogatory and offensive."
"The women of Wymore and surrounding communities have played an integral part to the improvement of our community," she said in a statement, "and any suggestion that we need our husbands or significant others to support us in order to do this is absurd."
Pike said he plans to apologize to the committee members and students who attended the meeting to support the effort for the comments he made at the meeting, saying he misspoke. He said the audio recording of the meeting has caused his family to be attacked.
"Every woman down here hates me," he said in a phone interview Friday.
Now in his second term — Pike was reappointed after no one ran for the seat — he said he supports the effort to build a new track for use by Southern students and community members, even if he is leery of using keno funds to kick off the fundraising effort instead of for road repairs or to maintain the town's swimming pool, which is a short distance from where the new track would be built.
"The statement I made was uncalled for," Pike said. "All I meant was, they had the kids and the women there, are the men behind this project as much as the women?
"I wanted to know where the men fall on this."
In addition to approving $5,000 from the town's keno fund to go toward the project, the council said it would consider another $5,000 request in the future, according to Henrichs.
She added that she hopes the controversy doesn't derail the effort to build a modern track facility, which would serve generations of Southern students.
The Southern district includes students from Wymore, Blue Springs, Holmesville, Barneston and surrounding areas.
"This has been a need for a long time, and we have overwhelming support for it."