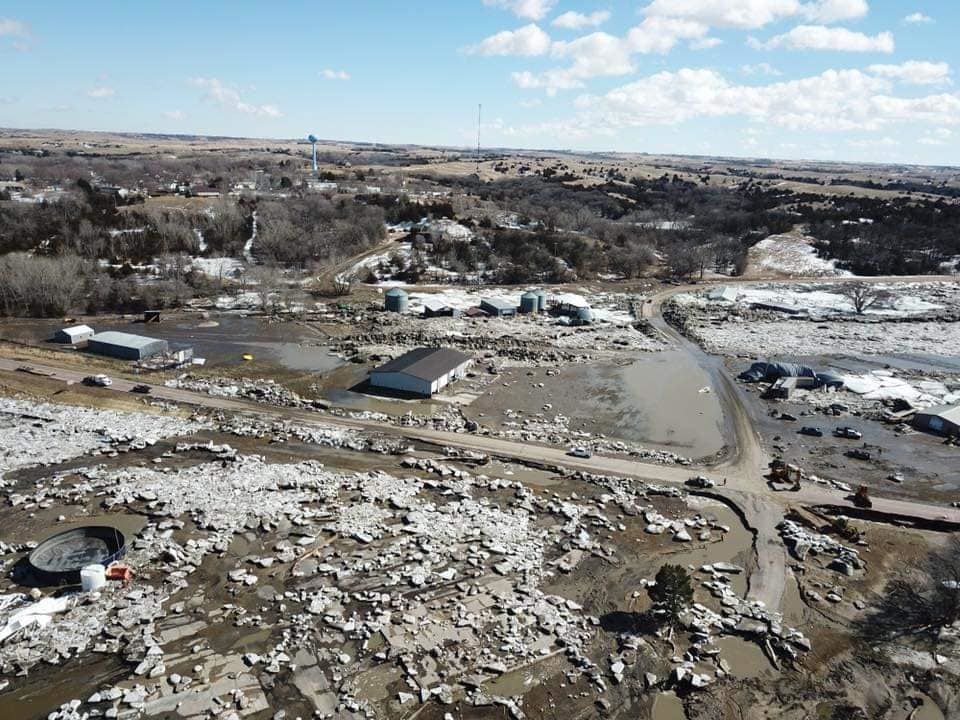 The Nebraska Department of Transportation has awarded an emergency contract to Hawkins Construction of Omaha to repair two bridges in northeast Nebraska, the department announced Friday.
The goal is to have temporary bridges in service by Aug. 15, with construction on a permanent bridge over the Mormon Canal and repairs on the existing bridge over the Niobrara River starting Wednesday. March flooding caused significant damage to the approach and girders of the bridge over the Niobrara River and completely washed out the bridge over the Mormon Canal.
Both bridges are on Nebraska 12 west of Niobrara.
You have free articles remaining.
The projects will cost about $45 million, according to the department.
"It's been a journey to get to today," NDOT Director Kyle Schneweis said in a news release. "The Niobrara west bridges have been a challenge. We literally watched the canal bridge float down the river and over the last several months have been working every angle to deliver a feasible and reliable solution to the community."
Alfred Benesch & Company, a Chicago professional service firm, helped expedite the design of the reconstructions and helped set the schedule for construction with Hawkins and the NDOT.
The department also announced last week that Herbst Construction has started work on Nebraska 116 south of Dixon and Nebraska 13 east of Hadar. Additionally, Simon Construction has been awarded the project east of Boelus on Nebraska 58.
The department is also in negotiations with a contractor to repair a Nebraska 11 bridge south of Butte and expects to have contractors selected on the bridge projects east of Pender on Nebraska 94 and southeast of Stanton on Nebraska 57 in the coming week.