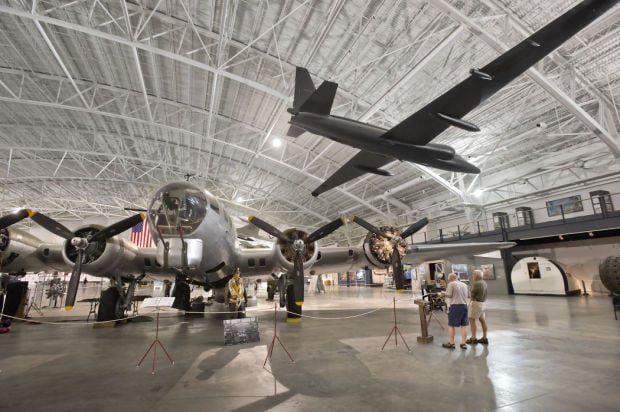 The Strategic Air Command and Aerospace Museum near Ashland this weekend will open a new exhibit of artifacts related to U.S. involvement in the Vietnam War.
"From the Ground up: Air War Vietnam" opens Saturday at 10 a.m., with a keynote speech by Jeff Flagg, a 25-year veteran of the U.S. Army with two combat tours in Vietnam.
Flagg was selected because of his direct "view from the ground" experience, museum curator Bryan York said.
Flagg's honors include the Bronze Star for Valor with two oak leaf clusters, a Bronze Star, the  Purple Heart and the Vietnam Cross of Gallantry.
You have free articles remaining.
"The exhibit will take guests from the role of the Forward Air Controller on the ground to the strategic bombing missions of the B-52 above 30,000 (feet) and beyond," York said. "Though the Tet Offensive of 1968 may have eroded support for the war, the air war in Vietnam remained strong and consistent."
The presentation will also address the variety of aerial operations the United States engaged in during the war, including close-combat aviation, tactical airstrikes and strategic bombing.
There will also be several rare items on display.
"We are bringing out exhibit items that have never been on display and bringing out items on loan from the National Museum of the USAF and combining them with additional artifacts, some on display, and some from our archives, to create a unique tribute," York said.
Some of the items to be displayed include U.S. Airmen prisoner of war artifacts, including the uniform, photographs and telegrams of Capt. Robert G. Certain, a B-52 navigator captured in 1972 and released in 1973.
Other unique items include a B-52 flight helmet and seismic ground sensors that were used for  surveillance.