Charlie, the pet raccoon of a Valparaiso family, has been condemned to die.
The 6-month-old critter, raised from a week old by Matt Klabenes' family at their home, was taken for euthanization Thursday by the Saunders County Sheriff's Office and a Nebraska Game and Parks conversation officer.
On Monday, the mother of Klabenes' 9-year-old daughter had reported to the sheriff's office the girl was bit while staying at his home over the weekend.
Klabenes said he believes his daughter's bite was from a bug, not a raccoon, but the threat of rabies was too real to ignore.
"I'd pick my daughter over him any day of the week," he said.
Charlie bit Matt Klabenes and drew blood several weeks ago, but Klabenes hasn't shown any symptoms of the disease, which can be deadly if untreated.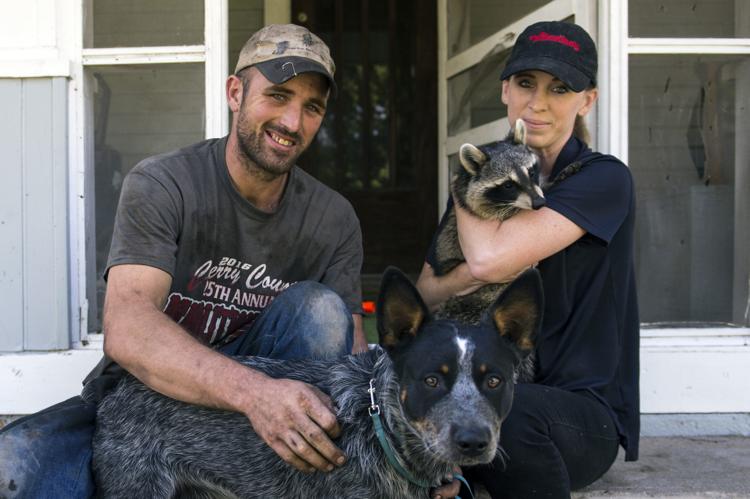 To test for rabies, Charlie must be euthanized to take samples of his brain matter.
So far this year, 21 animals have tested positive for rabies in Nebraska, according to the Department of Health and Human Services. None of those animals were raccoons.
Saunders County Sheriff Kevin Stukenholtz said he has not seen a photo of the bite and doesn't know how severe it was, but said the animal can't be legally kept as a pet without a captive wildlife permit.
A quick evaluation of the raccoon will help determine whether the girl needs treatment for rabies, the sheriff said.
That treatment typically costs more than $3,000, according to the Centers for Disease Control and Prevention.
"I think it's appropriate to err on the side of caution," Stukenholtz said.
Klabenes found Charlie alone in the cab of a pickup, barely a week old with his eyes closed, he said.
"He acts just like the dog we have."
Klabenes grew up in Chambers, rehabilitating and caring for raccoons, opossums and skunks.
He and his wife, Valerie, bottle-fed Charlie for the first few months, and he slept in their bed. Now Charlie sleeps by their dog, an Australian cattledog named Pete, and he uses a litter box to relieve himself.
"We'd just like to see him released," Klabenes said.
The sheriff said he sympathizes with Klabenes.
"If he has a pet raccoon I understand that, but there's some responsibility that goes with that," Stukenholtz said.
The family members cried as Charlie was taken away. Klabenes said they are considering adopting another raccoon after going through the permitting process.