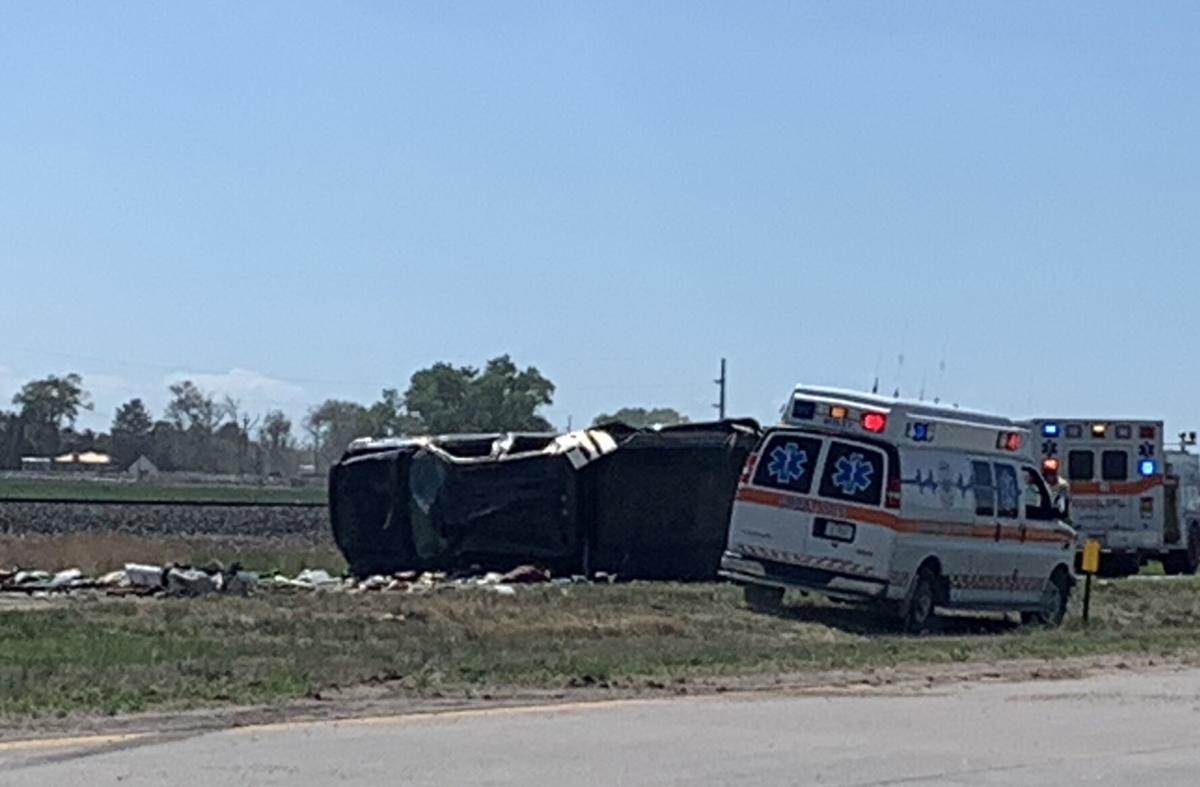 A man and woman were killed in a one-vehicle rollover crash 3 miles west of Mitchell on U.S. 26 on Thursday afternoon.
The Scotts Bluff County Sheriff's Office and Nebraska State Patrol were called to a crash near County Road 12 at about 3 p.m.
A preliminary investigation determined the truck was headed west on U.S. 26 when the driver lost control and the vehicle rolled, landing in the eastbound lanes, a release from the Patrol said.
The victims were identified as Peggy Crowe and Jimmie Burnitt.