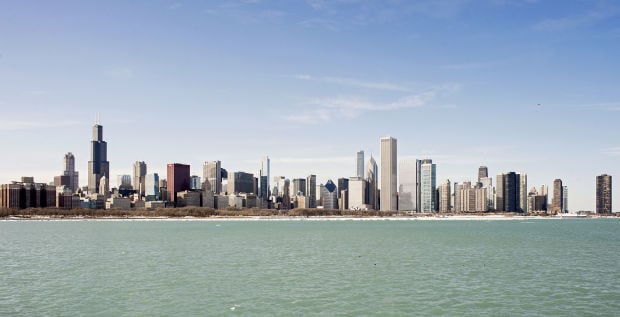 The city of Chicago added Nebraskans to its long list of travelers who must quarantine for two weeks — or face fines of up to $500 per day.
On Tuesday, Chicago officials announced they were adding four more states —  Nebraska, North Dakota, Missouri and Wisconsin — to the 22 already under its Emergency Travel Order.
The move takes effect Friday and is part of the city's attempt to slow COVID-19 by isolating those traveling to Chicago or returning home from states with what it considers significant rates of community spread.
"Anyone traveling from a designated state is directed to self-quarantine for a 14-day period or the duration of their time in Chicago, whichever is shorter," the city said on its website.
It listed suspect states as those having more than 15 new COVID-19 cases per 100,000 residents, per day, over a seven-day rolling average. And Tuesday, it reported Nebraska's case rate at 15 to 20-per-100,000 — just above its threshold.
Later Tuesday, officials confirmed 258 new cases in Nebraska, the ninth consecutive day with 220-plus new cases.
There are now 25,157 confirmed cases among Nebraska residents since the outbreak took hold last spring, and 321 deaths.
As of Tuesday, 122 patients with COVID-19 were in Nebraska hospitals.
The Chicago order is sweeping, making only a few exemptions, mostly for essential workers and those needing out-of-state medical care. It applies to those not having symptoms and even those who have tested negative.
And it includes a penalty of $100 to $500 per day, with a $7,000 maximum fine, for those caught violating it.
It's also specific in its requirements for quarantining, ordering travelers to stay inside a single, designated dwelling for 14 days before going out, and separating themselves from others inside as much as possible. They can leave only to seek medical care or a COVID-19 test — not for food or supplies — and then must wear a mask.
Chicago plans to communicate the quarantine order through messaging on highways, social media and at airports.
The Lincoln Airport typically sends two flights a day to Chicago, but officials hadn't yet discussed whether to post signs at the departure gates, said David Haring, its executive director.
"At this point, we have no intent to issue any signage," he said Tuesday. "But that could change."
Last week, New York, New Jersey and Connecticut also added Nebraska to their mandatory quarantine lists.