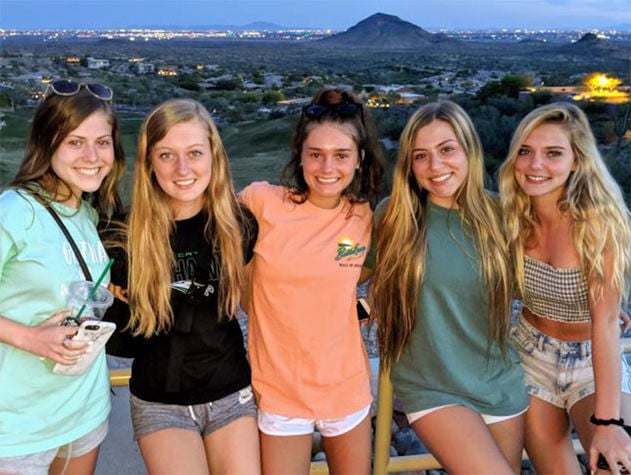 The lone survivor of a June 17 crash that killed four Gretna High School classmates is out of a Lincoln hospital.
Roan Brandon, 15, was released from CHI St. Elizabeth this week, a hospital spokesperson said Friday.
Alexandria Minardi, 15, and 16-year-olds Abigail Barth, Kloe Odermatt and Addisyn Pfeifer died in the one-vehicle crash along Platteview Road, a well-traveled route crossing southern Sarpy County. Barth's car struck the end of a guardrail shortly after 11 p.m. and ended up in a ravine near a creek just west of 180th Street.
The car was in flames when deputies arrived.
You have free articles remaining.
Barth, Minardi, Odermatt and Pfeifer were pronounced dead at the scene. 
Brandon was taken to CHI Creighton University Medical Center-Bergan Mercy and later transported to St. Elizabeth for treatment of burns.
In a social media post in the week following the crash, the Brandon family said she was also being treated for a broken collarbone.
"Her biggest challenge was learning that she lost her four best friends," the post said. "She is devastated, but the grief counselor here is amazing and the support of the Gretna community has been a godsend.
"There will be a gaping hole in her world. But now she has four angels pushing her forward."
The outpouring of support following the crash has extended far beyond the Sarpy County suburb, with student-athletes across the region wearing green — one of the school's primary colors — in a show of solidarity.