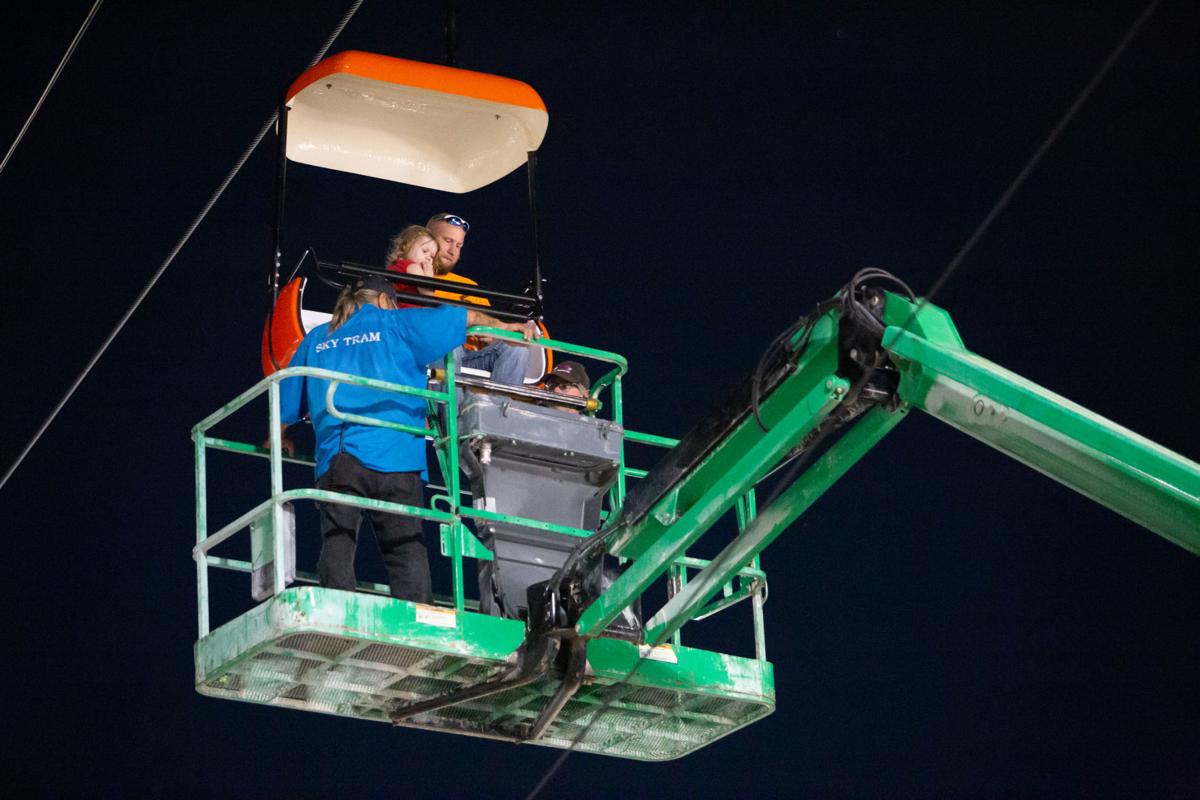 Dozens of people were helped off the Sky Tram at the Nebraska State Fair late Sunday after the motor powering the ride stopped working.
At about 9 p.m., the hydraulic-drive system operated by Wade Shows stalled, leaving 45 people on board dangling about 40 feet above the midway, the fair said in a news release.
Wade staffers, State Fair security and firefighters were able to use a pair of lifts to reach each stranded rider. Everyone on the ride was able to get off without incident, said Lori Cox, executive director of the fair.
You have free articles remaining.
"People were surprisingly calm about it, laughing and singing songs to pass the time until it was their turn to be rescued," said Ryan McGinnis, who photographed the rescue.
Cox said it's believed a malfunction within an auxiliary motor tied into the main motor caused the Sky Tram to stop working.
Photos from the State Fair