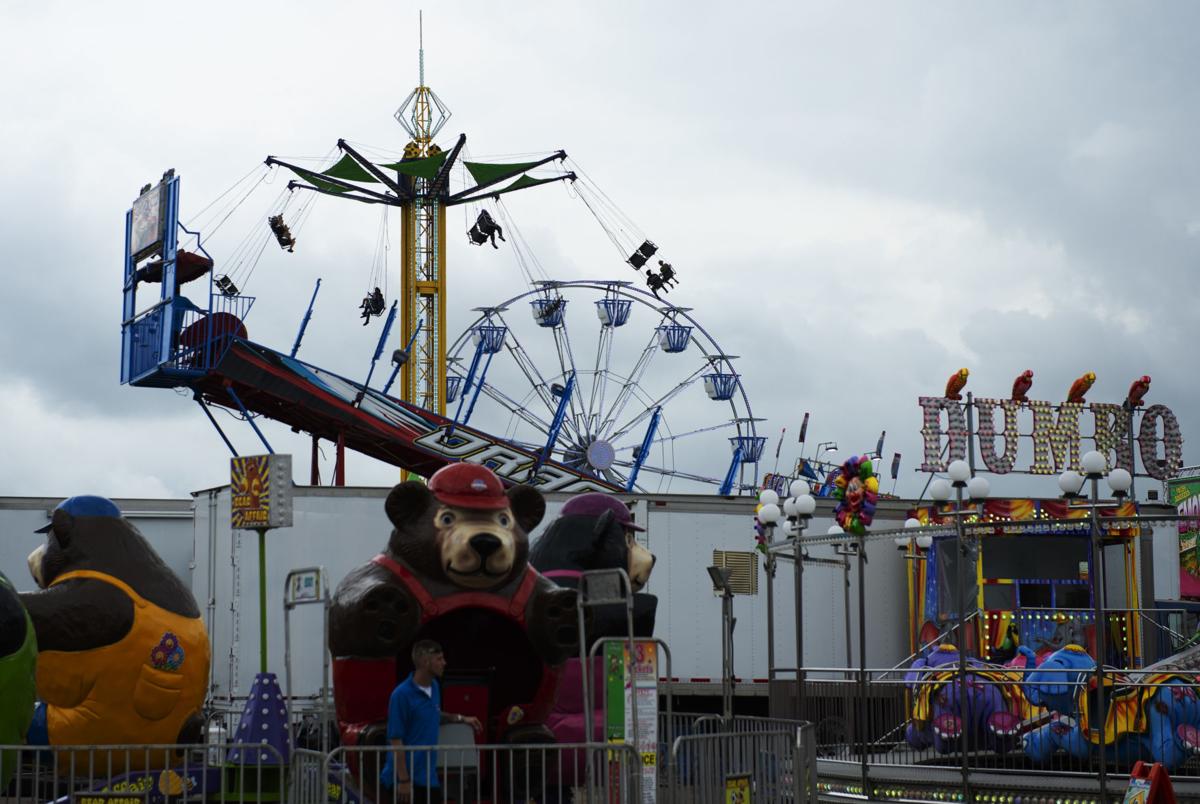 The Nebraska State Fair Board on Friday approved a new budget that will require cutting as much as half of the fair's staff.
Jeremy Jensen, chairman of the board's finance committee, said the budget that was approved will likely result in a reduction of anywhere from eight to 11 staff members, and those cuts will have to be achieved through layoffs. The fair has a full-time staff of about 20 people.
Jensen said the estimated savings will be about $600,000.
The vote on the budget came at the end of a three-hour meeting in Grand Island that included some fireworks.
Patrick Kopke, the fair's chief of finance and administration, submitted a letter of resignation after telling the board that the fair has lost money for the past two years. Kopke reportedly told the board that the fair could be forced to file for bankruptcy in the next year.
"I think that unnerved a lot of people," Jensen said in a telephone interview following the meeting. But he also said that he felt Kopke's pronouncement was premature.
Jensen, the former mayor of Grand Island who was appointed to the State Fair Board earlier this year by Gov. Pete Ricketts, said some structural budgeting issues, along with poor weather, combined to put the fair in a financial bind this year.
Heavy rain before and during this year's fair caused attendance to drop 10% and gate revenues to fall 12% compared with last year. It also led to higher expenses, as fair officials had to pay for shuttles because parking lots were unusable.
Despite that, Jensen said expenses are likely to come in on budget or below for the year. But revenue projections were way off, leading to a sizable loss.
Although no specific details were provided, lagging concert attendance likely meant revenues fell short of expectations, hurting the bottom line.
You have free articles remaining.
The fair presented 12 concerts, the most since it moved to Grand Island in 2010. Nine of the 12 concerts were packaged into "genre" bundles, with tickets for three shows, along with gate admission for the three days, priced at $79.
Television station NTV reported that Kopke put the bottom line for the 2019 fair at a loss of nearly $1.7 million.
Jensen said the budget cuts, while painful, will put the fair on much more sound financial footing.
"I think a year from now, we'll feel pretty good," Jensen said.
He said how and what cuts are made will be at the discretion of State Fair Executive Director Lori Cox.
Despite the fair's financial woes, Jensen said the board has full confidence in Cox.
In September, the board was forced to put out a statement supporting her after rumors circulated that she was going to be fired.
Cox has an annual contract with the fair, which is up for renewal in January.
"I fully expect that contract to be renewed for the 2020 fair," Jensen said.
However, he said he expects Cox will be subject to some "very strict performance metrics" as part of any new contract.
When reached by the Journal Star, Cox declined comment and referred questions to Jensen and State Fair Board Chairman Chris Kircher, who could not be reached for comment.