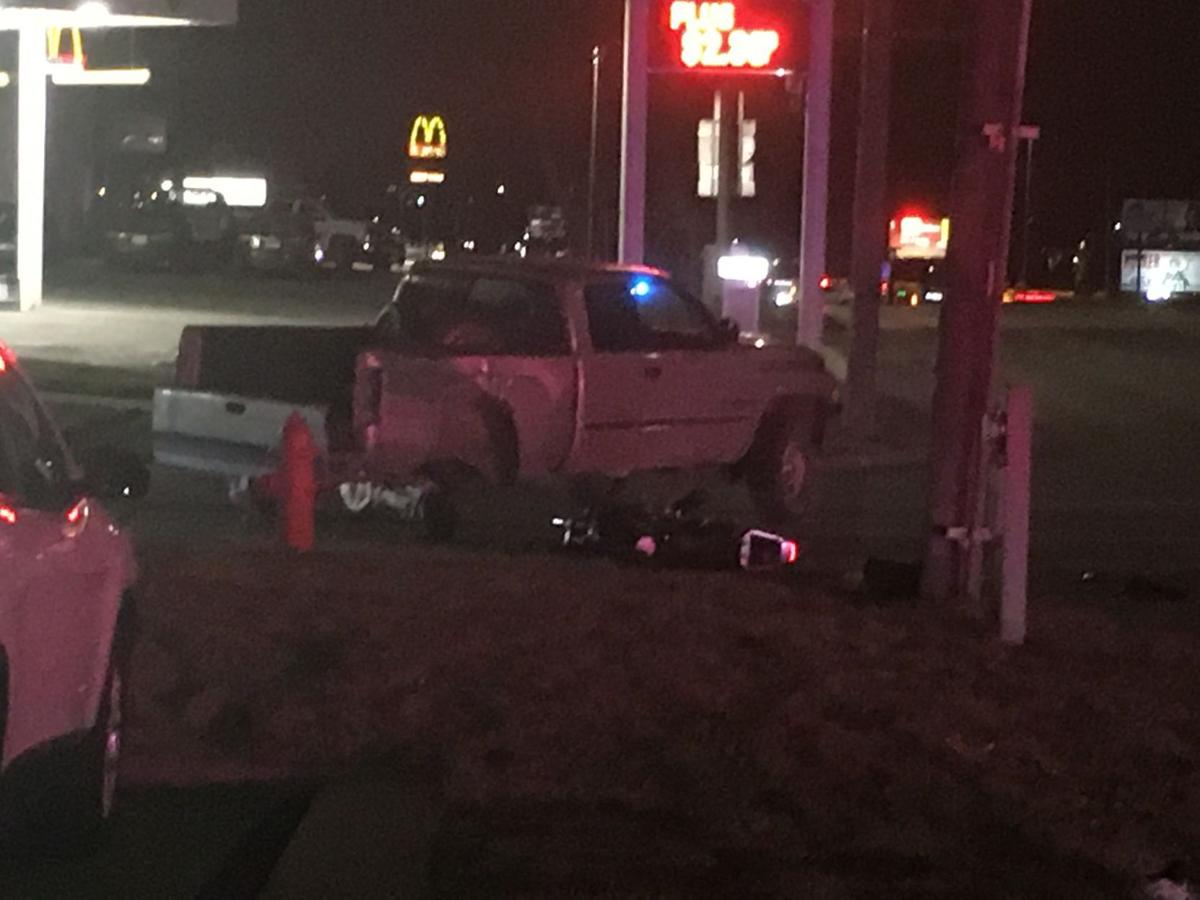 Fatal crashes involving motorcycles are up 27% in Nebraska this year, with 28 deaths reported as of Tuesday.
Some familiar causes are behind the increase, a safety expert said.
"Many of the motorcycle fatalities were due to speed, careless driving and lost control by the motorcycle driver," said William Kovarik, administrator for the Nebraska Highway Safety Office. "There were also some (collisions) where the other vehicle failed to yield or turned in front of the motorcycle, but not a noticeable change from past years."
There were 22 deaths involving motorcycles by this time last year, and 25 for all of 2019. The average annual number of motorcycle fatalities from 2015 through 2019 was 23.
Kovarik said his office has seen a slight decline in recent years in the number of riders with the proper license endorsement to drive a motorcycle in Nebraska. He also cited "a definite increase" in the number killed who were not wearing a helmet.
"The details are not in for all crashes yet, but there are already four (crash deaths) without helmets even though Nebraska law requires a helmet," he said.
The potential for serious injury and death is high for motorcyclists involved in accidents, according to the National Traffic Safety Administration. Nationwide, 4,985 motorcycle riders were killed in crashes in 2018, the most recent year for which data is available.
Motorcyclists are 28 times more likely to die in a crash than people in passenger cars, according to studies by the safety agency. The agency reports that despite representing only 3% of all registered motor vehicles, motorcyclists account for 14% of all traffic-related fatalities nationwide.
Speed and alcohol use account for roughly half of the crashes involving a single motorcycle, according to the agency. Cars making left-hand turns is another common cause of motorcycle crashes, as is lane splitting when riders travel between rows of slow-moving or stopped traffic going in the same direction.
To be safe and reduce the chance of crashes, Kovarik said motorcycle riders need to obey speed limits, take the proper motorcycle training and be aware that a motorcycle is more difficult for other drivers to see.
Mark Howie, a retired Omaha police motorcycle instructor who is the manager of the Dillon Brothers Harley-Davidson Riding Academy in Omaha, attributed the increase, in part, to more motorcycles being on the road.
"With everything going on in the country and around the world, people are tired of being cooped up and want to get out and 'live' again," Howie said.
He said he's seen an increase in motorcycle purchases and people enrolling in learn-to-ride classes.
And, Howie said, the average age of new riders is dropping, so a lack of experience could be a factor in crashes.
"Motorists need to make themselves more aware of their surroundings and make it a habit of looking for motorcycles," Howie said. "Motorcyclists also need to make sure they are seen. This can be done by wearing bright-colored clothing and lighting on their motorcycles.
Latest missing persons cases in Nebraska
Be the first to know
Get local news delivered to your inbox!