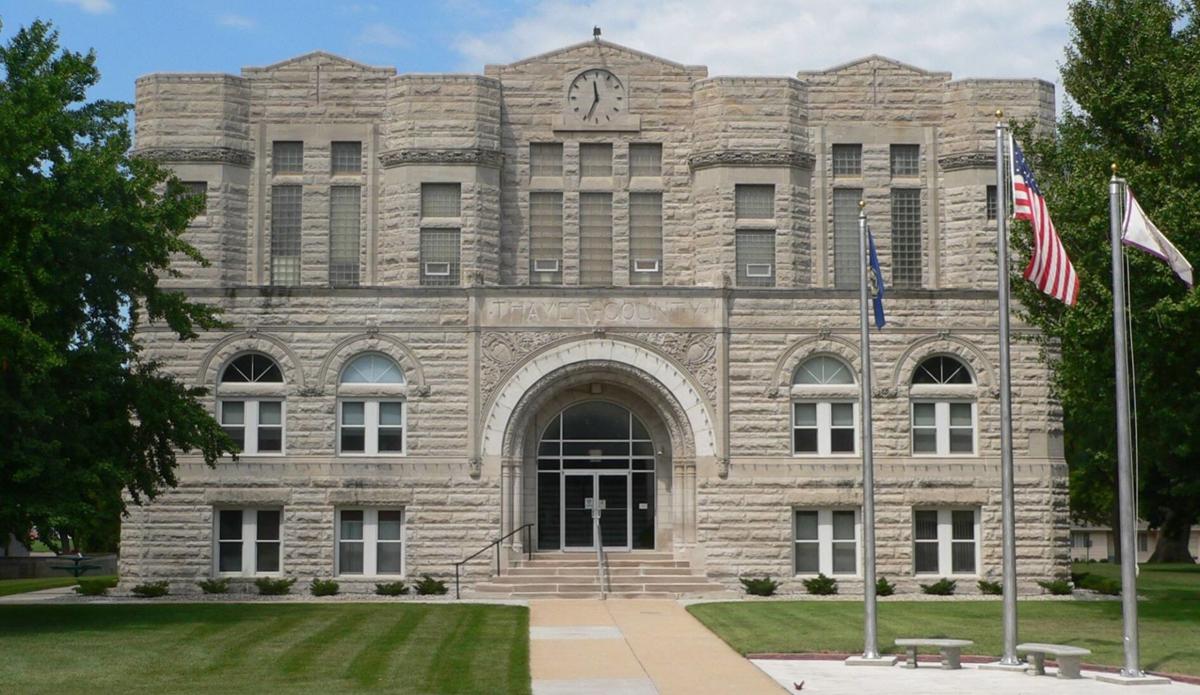 Two counties in Southeast Nebraska have had public buildings close because of a resurgence of COVID-19.
A recent spike in cases led Thayer County to close all of its county offices in Hebron earlier this week, just a month after they reopened.
"Due to a rapid increase of COVID cases in Thayer County, the Thayer County Commissioners have decided that all Thayer County buildings will be closed to the public until further notice," a post on the county's Facebook page said Tuesday.
In Saline County, Crete closed its city hall just a couple of days after it reopened when a staff member tested positive for COVID-19.
The number of new coronavirus cases is rising in several areas across the state, including Lancaster County, where officials heightened the risk of spread of COVID-19 to the high, or orange, category last week.
On Wednesday, Lancaster County reported 29 new cases, with the total number of cases at 2,255. Nearly 7% of tests this week have come back positive.
Hospitalizations are also up, with 21 COVID-19 patients in Lincoln hospitals on Wednesday, including 16 Lancaster County residents (two on ventilators).
Statewide, the Nebraska Department of Health and Human Services reported 262 new cases and five additional deaths on Wednesday, raising totals to 21,979 and 291, respectively.
Combined with 318 new cases reported on Wednesday, it's the highest number of new cases in Nebraska on back-to-back days since the first week of June.
On Tuesday, Public Health Solutions reported eight cases in Thayer County linked to two different golf tournaments, one in Clay Center and one in York. Over the past two weeks, the county has had 15 cases, according to the state's coronavirus dashboard. Before that, it had only one.
The regional health department said in a news release that it has made more than 100 contact tracing calls related to the two golf tournaments and expects more cases in people who attended one or the other to materialize in the coming days.
On Wednesday, an update said the Thayer County Treasurer's office will be closed until July 23. The county reopened its courthouse on June 15 after it had been closed for more than two months.
In Saline County, which is also in the Public Health Solutions district, Crete Mayor Dave Bauer said the building will stay closed for the rest of the week out of an abundance of caution.
Saline County had a large COVID-19 outbreak in the spring linked to the Smithfield Foods plant in town. It has had 16 cases over the past two weeks, after previously recording more than 530.