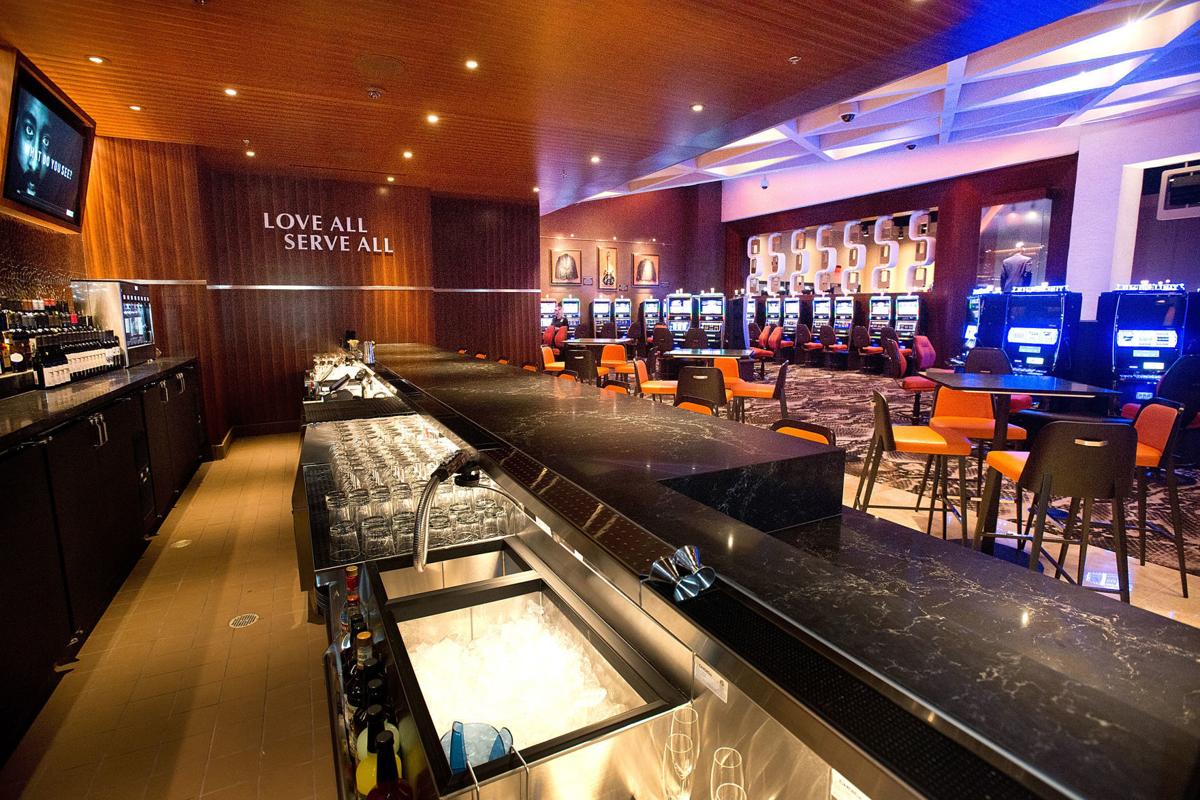 SIOUX CITY, Iowa — The Hard Rock Hotel & Casino in Sioux City plans to convert a portion of its existing casino space into a new sportsbook as part of an $895,000 remodeling project, according to documents filed Friday with Iowa regulators.
And in rural Lyon County, Grand Falls Casino & Golf Resort is planning an $8 million expansion that will free up space for its new sportsbook, as well as add 60 hotel rooms, documents show.
The northwest Iowa casinos are among the first in the state to move forward with bookmaking in the wake of Gov. Kim Reynolds signing a bill last month that legalized wagers on most professional and college sports.
The Iowa Racing and Gaming Commission is developing rules for sports betting, with a goal of finalizing them by July or August. Meanwhile, the state's 19 regulated casinos, including those in Council Bluffs, are rushing to get their sportsbooks in place before the NFL and college football seasons kick off this fall.
Hard Rock and Grand Falls officials will present detailed plans to the commission at its monthly meeting Thursday. By law, the commission must approve material changes to the state's casinos, as well as any contracts they sign with vendors.
The Hard Rock wants to start right away on its $895,000 project, which the casino estimates will take eight weeks to complete. It calls for remodeling 400 square feet of the casino's high-stakes betting and wine bar area, which currently covers 8,000 square feet.
You have free articles remaining.
Hard Rock's new sportsbook will feature four betting windows and will be staffed by three salaried and nine hourly employees, according to documents filed with regulators.
Grand Falls also wants to immediately begin work on converting its existing show lounge into a sports betting parlor. The casino then will move live entertainers to a new space next to its Center Bar on the casino floor.
The hotel expansion, which will increase the number of rooms from 97 to approximately 160, is expected to begin in August, according to commission documents.
Elite Casino Resorts, which owns Grand Falls, also will ask the commission to approve Betworks as a provider of sportsbook services for Grand Falls, as well as two other Elite-owned Iowa casinos.
Hard Rock Hotel & Casino Sioux City's owner, SCE Partners, has not yet publicly identified a sportbook vendor.
Iowa's law legalizes betting not only on pro and college athletics, but also on daily fantasy sports sites such as DraftKings and FanDuel. The new law does not allow in-game bets — known commonly as prop bets — on in-state college teams such as the Iowa Hawkeyes and Iowa State Cyclones.
Out-of-state bettors will be able to participate in sports betting in Iowa using an app on their mobile phones. First, however, they would have to visit a casino in person to establish an account.