ASHLAND — Ed Burchfield knows the crucial role the Strategic Air Command played in the United States' Cold War victory over the Soviets.
The retired Air Force colonel served for years at SAC headquarters at Offutt Air Force Base near Bellevue, oversaw nuclear missile silos in Montana and worked at the Pentagon.
Burchfield is proud of that history. But the longtime board member of the Strategic Air Command & Aerospace Museum — which he helped move to its current home near Ashland — now thinks the long-struggling museum needs to offer more than history to survive.
The massive bombers, missiles and sleek fighter jets simply don't pull in young Nebraskans in 2023, he said.
"As much as I love my brethren, who are old SAC guys, 'Hey, guys, we ain't around anymore," said Burchfield, 79. "The command is gone. And we got these big, greasy (aircraft) out here that are fun to watch and see and look at, but we've got to move on. And that's why space fits in."
The museum's plan to place a greater emphasis on space travel came after the hiring of retired astronaut and Ashland native Clayton Anderson. The focus on space has rankled some retired Air Force and SAC veterans. But Anderson and others think it presents the latest chance for the museum to thrive — or simply survive — after a quarter-century history that has included 10 different directors and recent financial woes.
Anderson, 64, was on the museum board but living in Houston when museum leaders convinced him to become president and CEO. He moved back to work in his hometown with the goal of making the museum "a gem of the Midwest."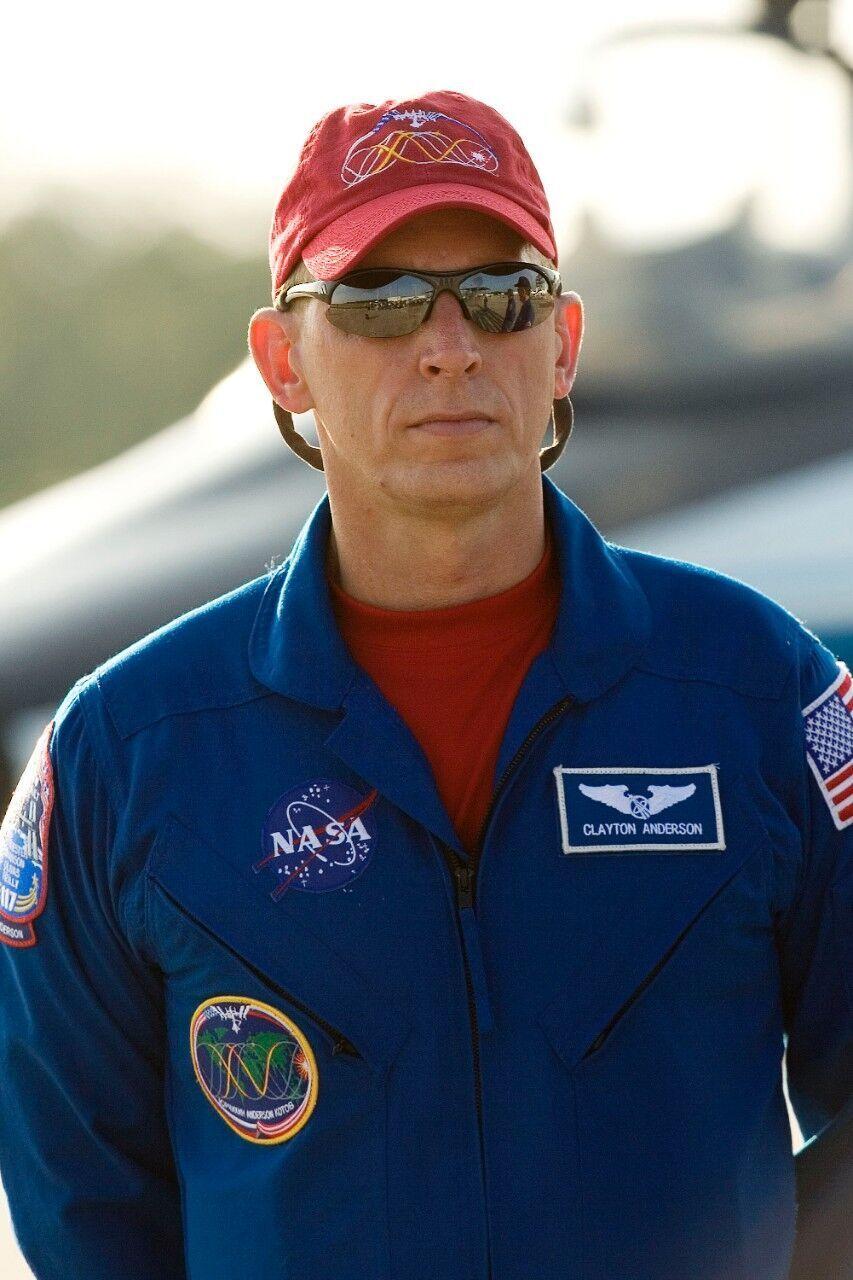 "The fact that the young boy that dreamed of being an astronaut three miles from where (the museum) stands is now back  … leading it — I think is important," Anderson said recently while sitting in his office on the museum's upper floor. "I think it's fateful.
"And do I know a lot about running a museum? No, but I didn't know a lot about being an astronaut, either. And that turned out pretty good."
Anderson first applied to become an astronaut in 1983 after starting work as a NASA engineer. He applied 14 more times before being picked to join the astronaut corps in 1998.
He eventually spent five months on the International Space Station and 15 days on the Space Shuttle Discovery before retiring from NASA in 2013.
He now teaches part-time at Iowa State University and has written five books, including an autobiography, "The Ordinary Spaceman," and children's books.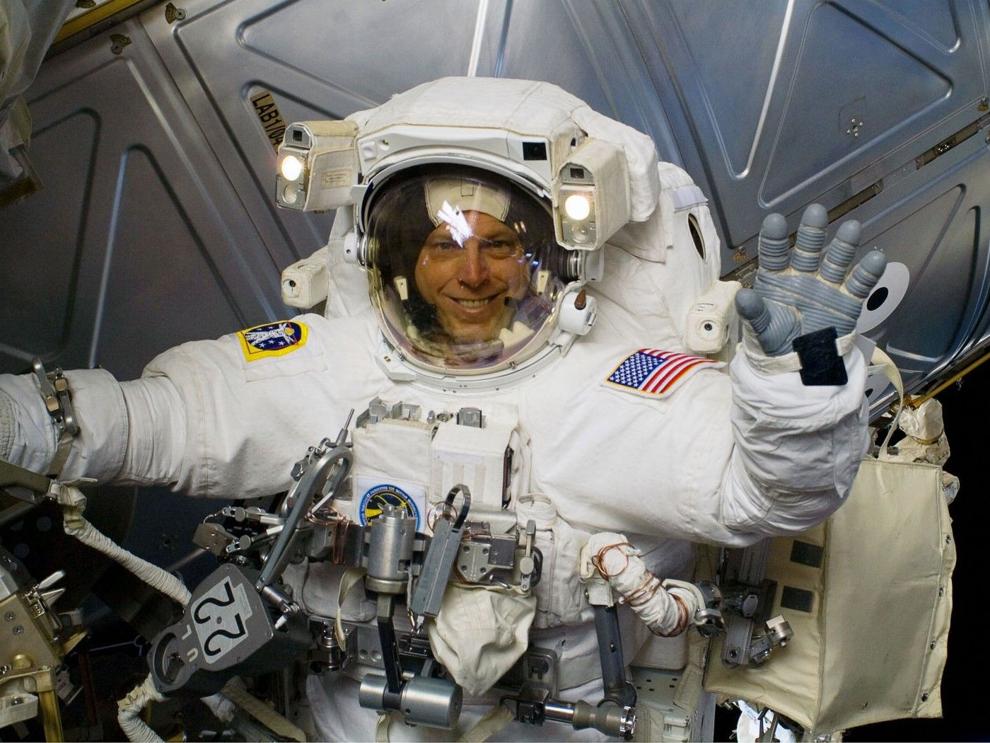 His penchant for persistence could serve Anderson well at the museum. He faces a steep climb. Museums, including the one near Ashland, were hit hard by the COVID-19 pandemic. Sixty percent of museums reported losing money since March 2020, according to an American Alliance of Museums national survey of museum directors. The average loss: $791,000.
"The museum field will take years to recover to pre-pandemic levels of staffing, revenue and attendance," said Laura Lott, the alliance's CEO.
SAC Museum attendance still had not recovered in 2022. Only 103,000 people came through the museum doors last year, much below normal annual attendance, which has ranged from 120,000 to 140,000 visitors.
The museum received $500,000 in federal COVID-19 relief aid, Anderson said. It also received a financial commitment from philanthropist Walter Scott Jr. just days before he died in September 2021.
The museum already has tried to put more emphasis on space. In 2001, museum officials announced that the name of the SAC Museum had been changed to the Strategic Air and Space Museum. This angered many SAC vets, but backers of the change said it would be easier to attract visitors to the museum with space exhibits and the word "space" in the name. "Any old SAC guy just went ballistic over the name of the museum," Burchfield said. "But the trouble is, who gives the money? It ain't the SAC guys. Military guys don't write big checks ...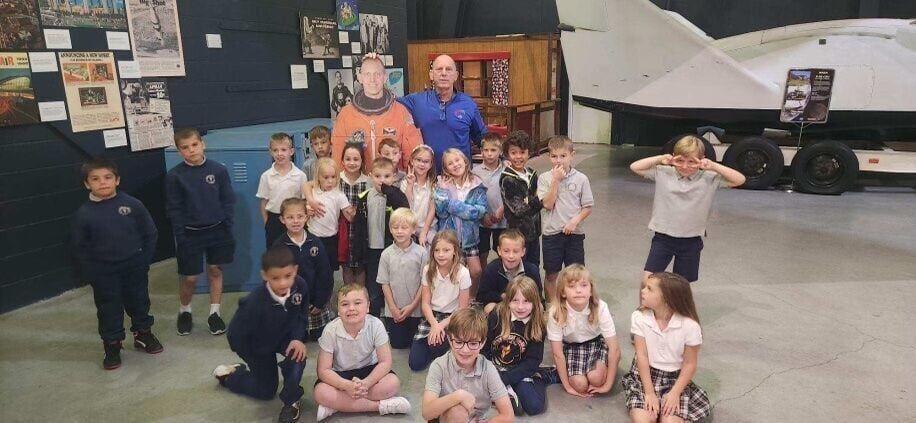 "We need to make money. And if you're not making money, you're going to close the doors."
Over its 25-year history, the museum has had 10 different directors, a figure that includes most of the interim directors. Each change has represented a shift of focus — some of them minor, others significant — that has slowed its momentum, according to a former longtime museum employee who declined to be named.
Since Anderson took over, the finance and human relations director, the marketing director, the educational team, the curatorial team, the guest services manager and the events and rental coordinator have left, the former employee said.
Anderson said he has been working to replace many of those positions, while some other jobs are being contracted out.
The museum's location — midway between Omaha and Lincoln off Interstate 80 — always has been an issue, Burchfield said. "You need a reason to get off of I-80 at Exit 426 ... gas, food, etc.," he said. "We were never able to make that happen."
And now, he said, with higher gas prices and some people's preference for working from home after COVID, it's difficult to attract a staff who will drive out and back every day.
Anderson hopes to add more interactive exhibits. One such traveling exhibit, "Above and Beyond," opened at the museum in January. It lets visitors design and pilot a drone, fly with a flock of birds, see the world from outer space and experience a flight to Mars.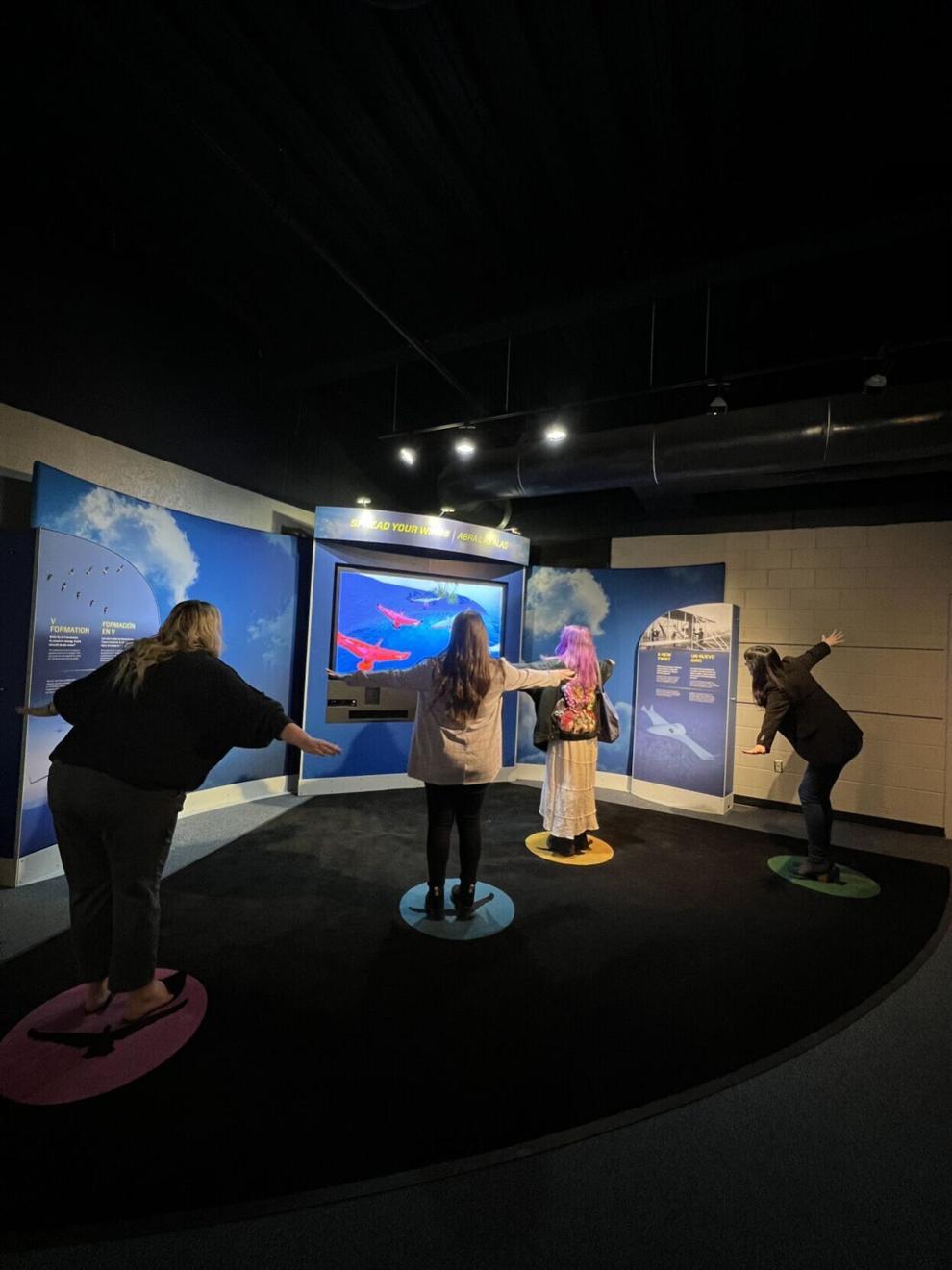 "When I was a kid," Anderson said, "we went to museums and we read everything. ... It was all reading — there was no TV, there was no stuff to touch, no buttons to push, no iPad screens to slide on. ... Kids and adults, they are entertained differently (today)."
Anderson envisions one interactive exhibit that focuses on the three astronauts who formerly served at the Strategic Command, the unified command that succeeded SAC. He said he has spoken to all three, and they have agreed to help. Instead of just reading about them — or him, for that matter — "it'd be way more cool if you walked up to the exhibit and a hologram (popped up) and stood next to you and there I was in that flight suit talking to you about it. Or something."
The museum's former CEO and consultants came up with an $80 million plan that would have, among other things, continued the storyline of Nebraska's role in SAC's history. The plan also would have added a space and missile gallery and a planetarium. But it still was Cold War-focused.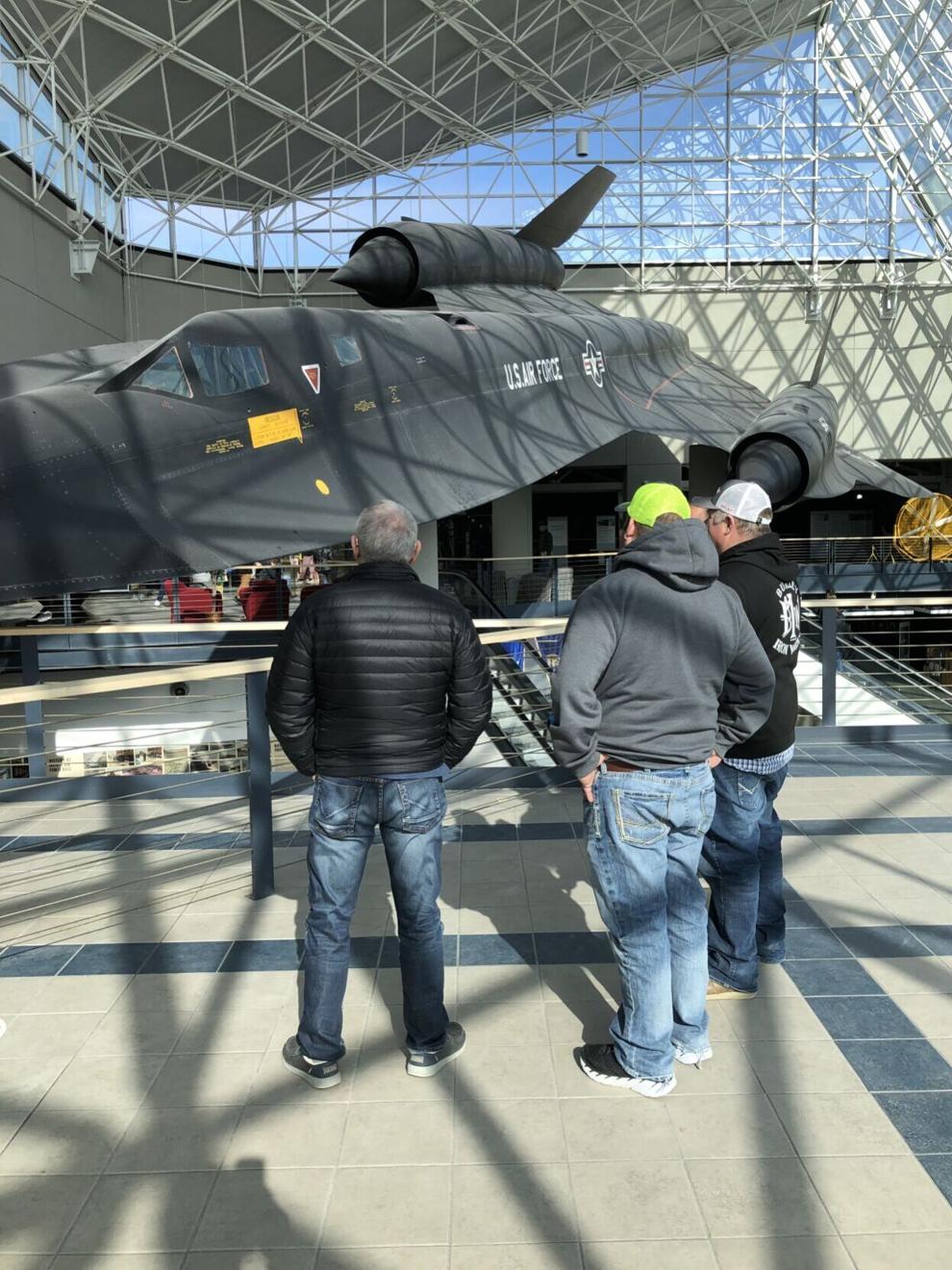 Anderson said he likes some aspects of the plan but wouldn't spend that much money. Instead, he's concentrating on linking SAC's history of deterrence to space. "I think we're a wonderful museum," he said, "but I think we can be way more.
"It's my belief that we can't be stuck in the past and the Cold War. That's not what sells tickets. What sells tickets is the future, the SpaceX, Blue Origin, Virgin Galactic. Robotics. Drones. Outer space. Space stations. So that's my goal here … start us on that path where we build on the history, but we don't just be history."
The Flatwater Free Press is Nebraska's first independent, nonprofit newsroom focused on investigations and feature stories that matter.
The Flatwater Free Press is Nebraska's first independent, nonprofit newsroom focused on investigations and feature stories that matter. Learn more at flatwaterfreepress.org