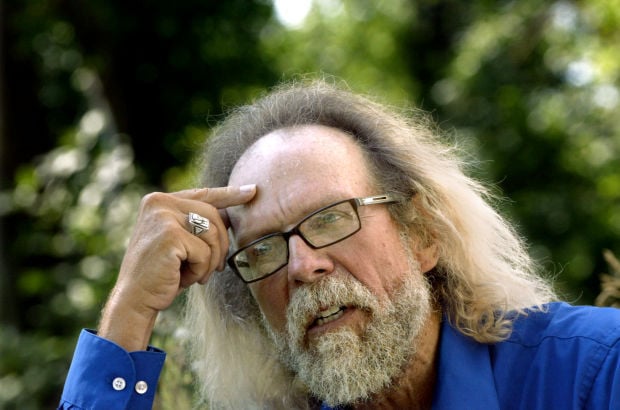 A white supremacist's plans to snatch up three dilapidated houses in Webster County have been thwarted.
Paul Craig Cobb bought tax liens on the properties at a sheriff's sale in late September. He paid $125 for two properties in Red Cloud and $3,410 for one in Inavale. If the taxes remained unpaid, he could have foreclosed and taken possession. 
But community members paid off the nearly $7,500 in delinquent taxes and fees, plus an additional $3,400 in unpaid taxes not yet considered delinquent. The court cases for the foreclosures were dismissed on Tuesday.
Cobb, who lives in Sherwood, North Dakota, is on probation for charges stemming from a November 2013 incident in which he and another man threatened residents of Leith, North Dakota, with guns.
He had moved to Leith, population 20, with plans to start an all-white enclave. Cobb pleaded guilty in 2014 to one count of felony terrorizing and five misdemeanor counts of menacing.
In Webster County this fall, news spread quickly after he bought the tax liens, and an emergency meeting in Red Cloud drew nearly 100 people.
Red Cloud resident Mike Goebel was relieved to hear Cobb would not have the chance to sink roots in the community.
"It's a big relief that he's not moving here or moving people in here. We've got bigger and better things to do," he told the Bismarck Tribune.
Red Cloud Heritage and Tourism Director Jarrod McCartney said the town embraces diversity and wants nothing to do with the type of racist and hateful vitriol for which Cobb is known.
"It is my personal belief that his ideology would corrupt, pervert and severely diminish the high quality of life we are lucky enough to experience here in Red Cloud," McCartney said in an email.
He said the community created a Red Cloud Beautification Trust and used it to help the owners of the Red Cloud properties pay off their back taxes.
Taxes and fees for the Inavale house were paid through a separate private arrangement that McCartney declined to discuss.
Cobb has said he wants to create all-white communities in every state in a movement known as Pioneer Little Europe.
Earlier this year, he tried to buy property in Antler, North Dakota, but the city spent $35,000 to buy up more than 20 properties to keep him out, according to the Grand Forks Herald.
In September, community development officials in the Kansas towns of Smith Center and Lebanon warned people not to sell property to strangers offering cash after a man believed to be Cobb tried and failed to buy buildings in those towns.