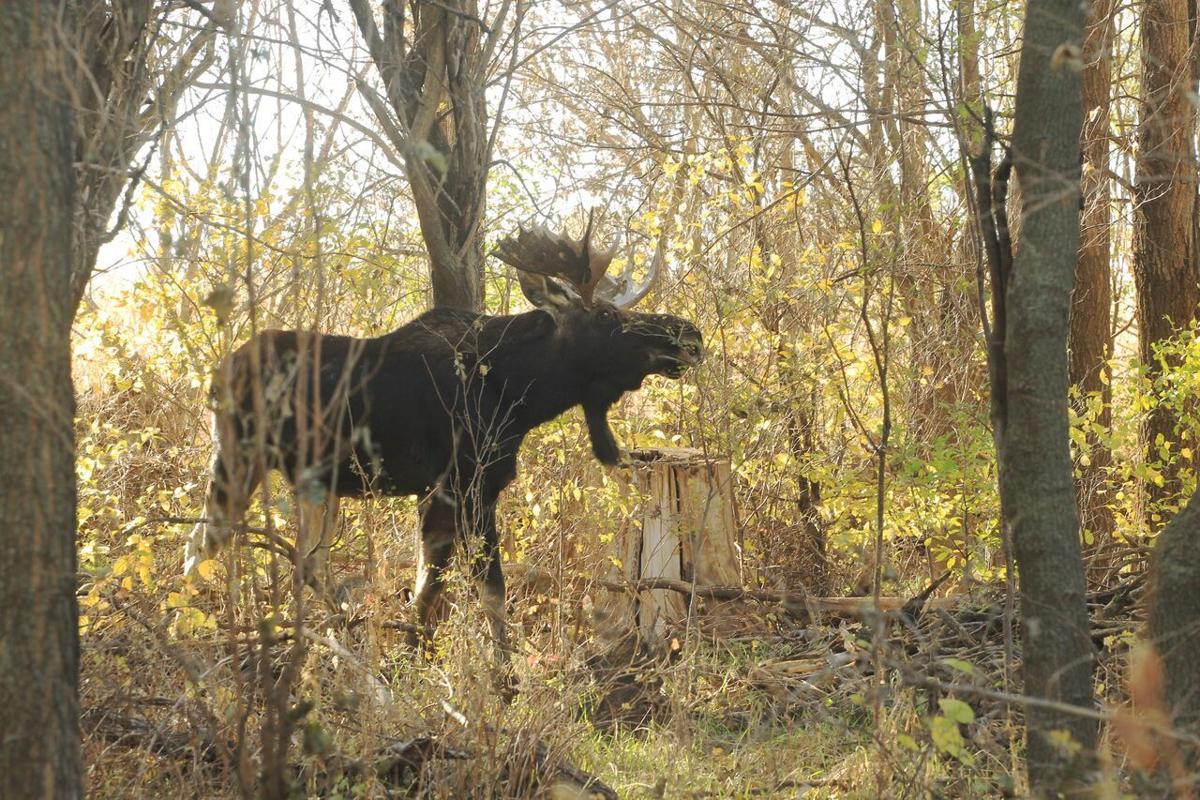 Officials are urging people to steer clear of a loose moose spotted in northeast Nebraska.
Someone spotted the young bull moose northwest of Columbus near Platte Center on Sept. 26. Then came a sighting near Wayne, about 60 miles northeast, followed by one Tuesday near Dixon, about 12 miles north of Wayne.
Rarely seen in Nebraska, moose prefer more rugged terrain to the west and north.
"They do wander into the state from time to time," said Karie Decker, interim director of the Nebraska Game and Parks Commission's wildlife division.
Last spring, people reported seeing a moose roaming the North Platte River valley in the Panhandle, probably coming from Wyoming. And in December, a moose was spotted on the streets of North Platte.
Young males tend to roam during the autumn rutting season, following waterways or covering wide areas of open ground in search of new territory or a mate.
In North Dakota on Tuesday, the Bismarck Tribune photographed a young bull that wandered through the newspaper's parking lot, then stopped at a local mall, a hospital and a McDonald's restaurant before visiting the state Capitol.
Decker encouraged people to keep a safe distance, even if a moose appears docile.