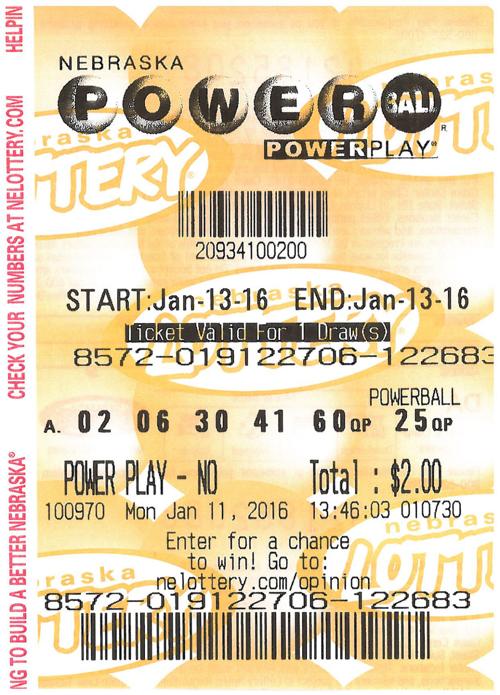 Officials say someone bought a Powerball ticket in Omaha worth $1 million.
The Nebraska Lottery said in a news release Thursday that the ticket was sold at a Casey's store near 168th and Maple streets. It matched the first five numbers drawn Wednesday night: 12, 21, 22, 29 and 32. But it didn't match the Powerball number of 21.
The winner has yet to come forward.
Daniel Moore of Bellwood earlier this week claimed the $1 million he won thanks to a Powerball ticket he bought in Schuyler for last Saturday's drawing. It also matched the first five numbers drawn but not the Powerball number.
Be the first to know
Get local news delivered to your inbox!