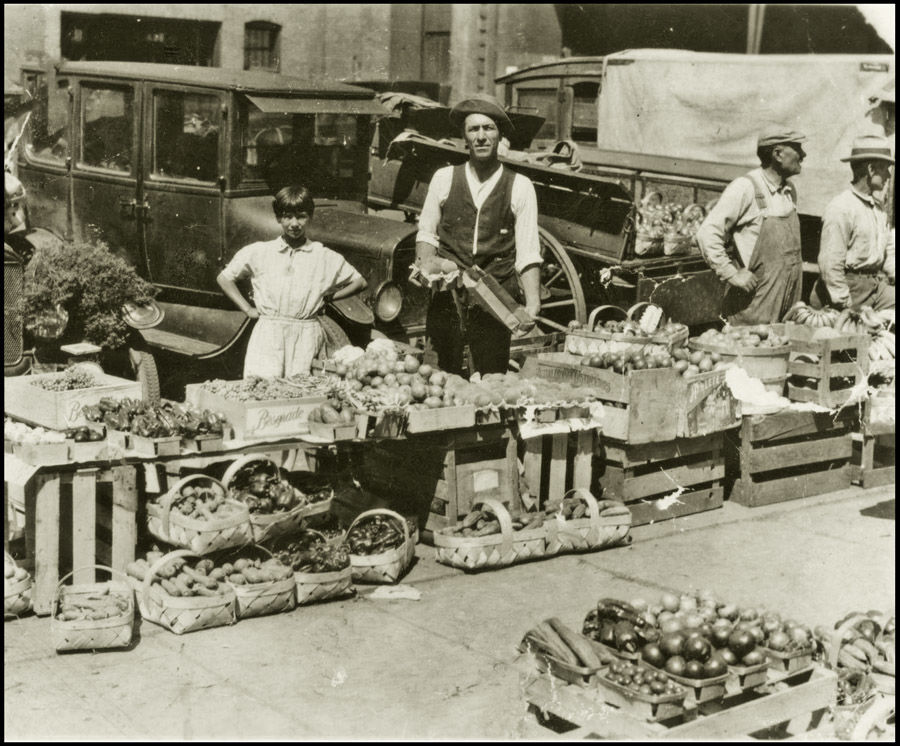 History, like life, is never simple.
Direct comparisons between the Spanish flu pandemic of 1918 and the current coronavirus crisis are too simplistic, scholars in Nebraska and Iowa say. We can learn from history, but it doesn't truly repeat itself.
And predicting the long-term effects of the coronavirus and comparing them to the Roaring '20s is difficult.
People may want another Roaring '20s, but it's unlikely to happen, said Dustin Gann, a Midland University assistant professor of history. "It's a very tempting comparison to make, but it doesn't necessarily follow from a logical position."
To some extent, the term Roaring '20s also simplifies reality, although there "certainly was a roaring nature to it," said Andrew Hogan, associate professor of history at Creighton University.
What is sure, though, is that professors expect the coronavirus pandemic to have a profound impact on society.
"Something as large as this pandemic — there will definitely be changes," said Brittany Walter, a lecturer at the University of Nebraska-Lincoln and a forensic anthropologist at Offutt Air Force Base.
The Spanish flu killed 50 million to 100 million people worldwide from 1918 through 1920, said Amy Bix, a history professor at Iowa State University. That included roughly 675,000 people in the United States.
As of late January, the coronavirus had killed more than 2 million people worldwide and more than 440,000 in the United States. While the coronavirus has aggressively attacked the elderly, the Spanish flu killed many people in their 20s and 30s, Bix said.
The Roaring '20s came with great progress in automobile manufacturing and the internal combustion engine. It's of little surprise that 100 years later, the coronavirus has infected a world that looks far different. Because of globalization, epidemics restricted to regions can easily become worldwide crises.
"So this makes the risk of pandemics even greater," Walter said.
The coronavirus pandemic has placed new emphasis on Zoom, or remote, meetings and classes. "The internet was a champ last year," said Tim Heidorn, assistant professor of business administration at Concordia University in Seward. "It never blinked off."
The increase in Zoom meetings could lead to a long-term decrease in business travel and air travel. It could diminish how often people go out to eat, how frequently they attend a basketball game, whether they watch movies in theaters or at home, and whether they shake hands with people, blow out candles on a birthday cake or hold potluck meals.
Given that business and school can be conducted in the living room, it's possible that some people could move out of urban areas, said Gann.
Perhaps people will get used to having groceries and meals delivered to their homes. "There's going to be certain activities that never make a strong comeback," Heidorn said.
The coronavirus still rages, so it's premature to know what will happen. "Predicting how people are going to react two years from now is like predicting what's going to happen to the stock market next week," Heidorn said.
While the coronavirus has commanded global attention for a year, the Spanish flu pandemic was overshadowed by World War I. The end of WW I in 1918 led to "downplaying the suffering" caused by the flu from 1918 through 1920, Gann said.
So overshadowed by the war was the Spanish flu that there are surprisingly few memorials mentioning it, Hogan said. Creighton has such a memorial just west of 24th Street and northeast of the administration building.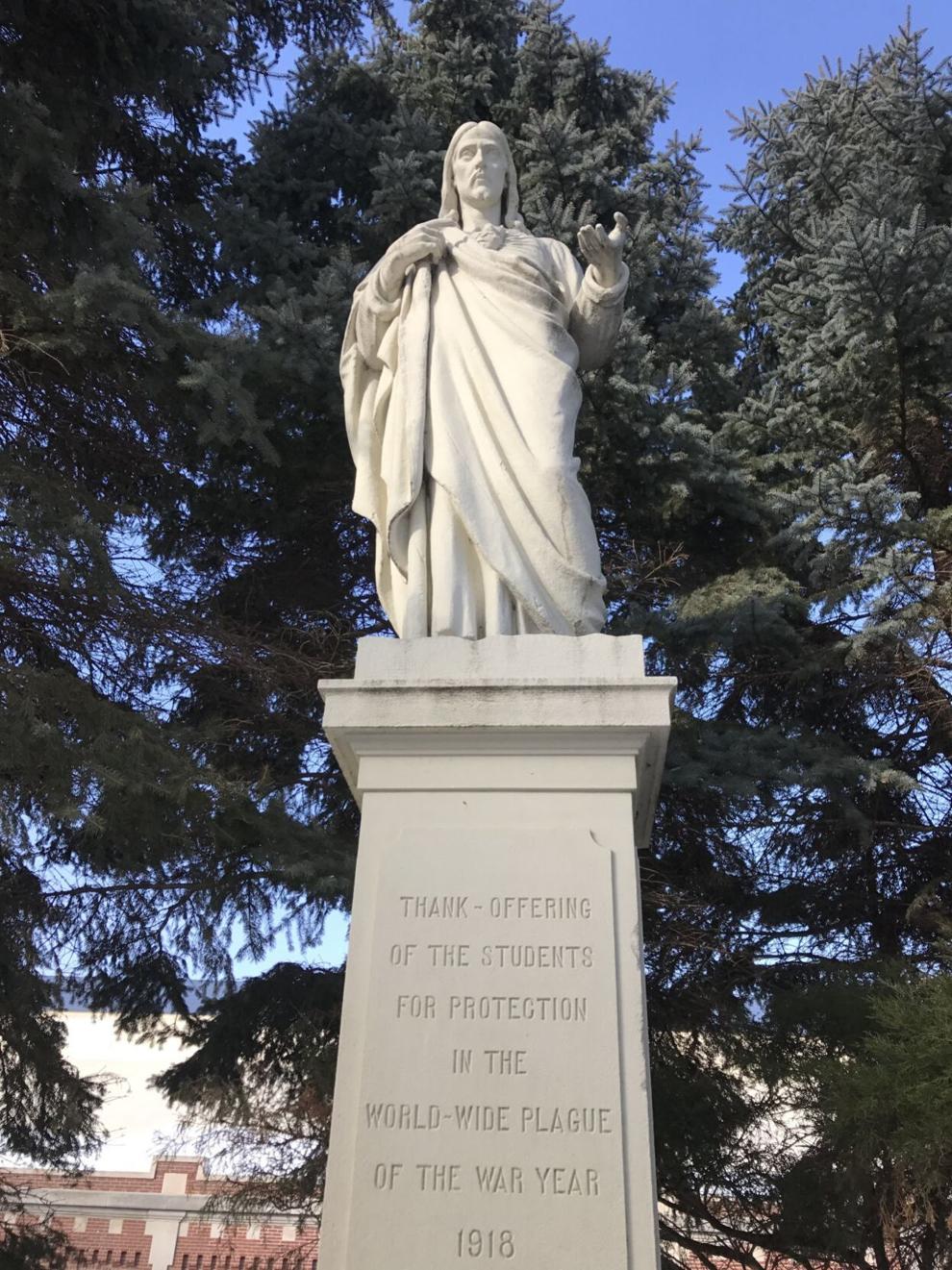 Woodrow Wilson, U.S. president from 1913 to 1921, considered himself a "wartime president." And his successor, Warren G. Harding (president from 1921 until his death two years later) was more interested in looking ahead, returning to normalcy and promoting small government and big business than in reflecting on the pandemic, Hogan said.
That may well be different when the coronavirus is subdued, especially considering that as of now, at least, President Joe Biden bears little blame for it and wouldn't suffer politically from bringing it up.
The American economy and culture boomed in the Roaring '20s. Technology exploded in the form of cars and telephones. Many Black Americans moved to cities in the north for industrial jobs. Women joined the workforce in large numbers. Music in the form of jazz emerged, and the Harlem Renaissance turned that area of New York into a Black, cultural hub.
So there was some societal and economic release after the grim world war, Heidorn said. But the frivolity and excess conveyed in F. Scott Fitzgerald's novel, "The Great Gatsby," wasn't shared by all.
Some Whites in northern cities resented the arrival of Black people, seeing them as competitors for work and resources. Racism against minorities of all kinds was abundant around the country. For example, the Tulsa massacre of 1921 killed dozens of Blacks and destroyed a prominent Black business area.
"So the gains weren't equally shared," Iowa State's Bix said of the 1920s.
Creighton's Hogan said there may be some post-pandemic emotional release that prompts travel and the purchase of various goods. "More stimulus (money) may very well further that," he said, referring to widespread relief payments from the federal government.
Brittany Walter of UNL said much will be learned from the fight against the coronavirus. It will shed light on health disparities between races and groups, she said. It will reveal more about the relationship of the spread of disease between animals and humans, and about why certain people or groups engage in risky behavior.