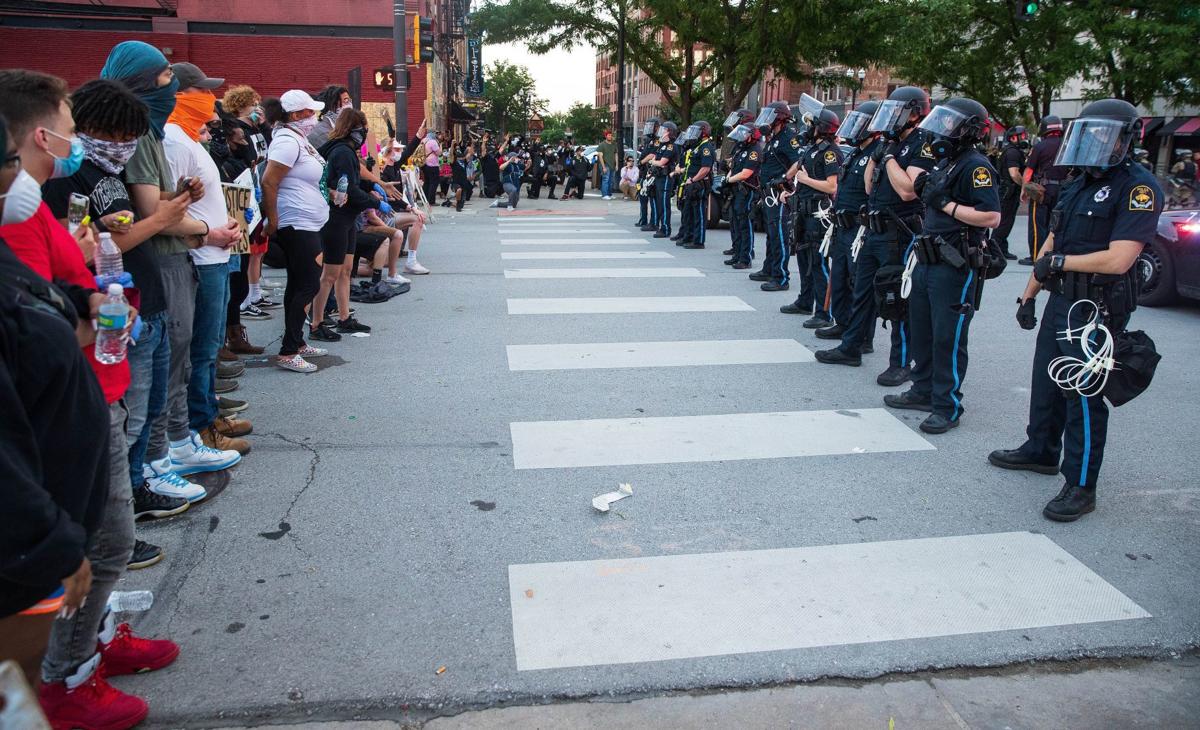 Omaha police officers are now forbidden from using a knee on a neck to pin someone, Mayor Jean Stothert and Police Chief Todd Schmaderer announced Thursday.
The update to the Police Department's use of force policy was among multiple changes announced to beef up training, seek public input and improve diversity within city government. The changes come amid a national outcry about police brutality after George Floyd died after a Minneapolis police office knelt on his neck for nearly eight minutes.
Under Omaha's use of force policy changes, officers have a duty to "intervene and report," according to a press release issued Thursday morning. In the Floyd case, three other officers stood by as Officer Derek Chauvin knelt on Floyd's neck. 
"Meaningful change requires action," Stothert said in the release. "We are listening, learning and taking appropriate actions."
Schmaderer has ordered new mandatory training for all officers that will begin in July, according to the release. The training will cover Taser recertification, "suicide by cop" training, a review of Floyd's case, the impact of biased policing, stop and stick deployment and the changes to the use of force policy.
"We want to be part of listening and reform," Schmaderer said in the release.
Schmaderer also is conducting a review of recent Black Lives Matter protests in the city and the police response to them, at the mayor's request. That review is under way and will be presented to Stothert and the City Council, then released to the public.
Omaha's officer-involved shootings have declined from 11 incidents in 2010, to one in 2019, to none so far this year, the city said. Schmaderer attributed the drop to several steps taken by the department, including full deployment of body cameras and less lethal tasers, previous training, and an early-warning tracking system to identify "problem officers."
Stothert also announced changes to the Citizen Complaint Review Board, which was established in 2014, to allow citizens to file complaints against officers directly to the board, instead of with the police department's internal affairs division. The initial investigation will continue to be conducted by internal affairs, followed by a review by Schmaderer.
"A citizen-led board provides an independent review of complaints against officers," Stothert said. "We agree with suggestions that the results should be more transparent, so we will make the changes we can, without compromising confidential personnel details."
Stothert also plans to take steps to improve diversity within city government. Those will include creating a community advisory board and city employee advisory board; hiring a diversity and inclusion manager; expanding representation on city boards and commissions; expanding racial diversity in all departments; and conducting mandatory racial bias training for all city employees.
Be the first to know
Get local news delivered to your inbox!