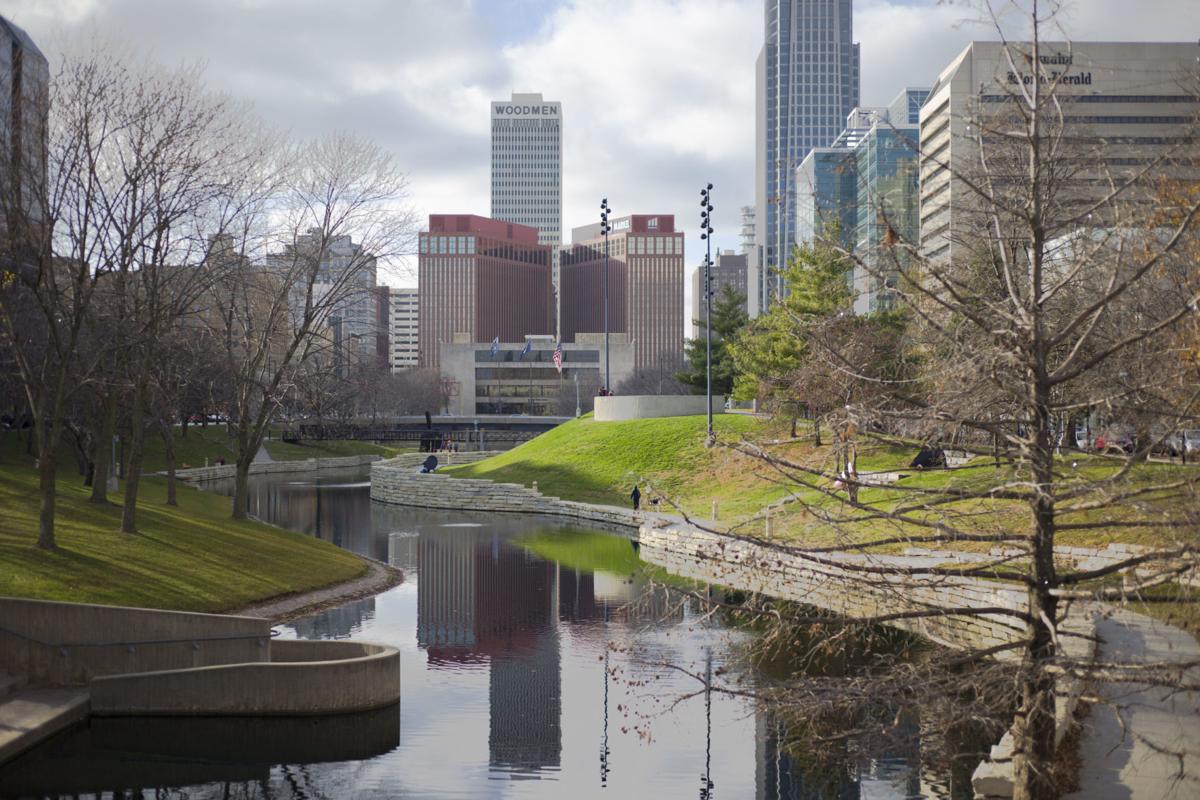 OMAHA — Omaha planning officials could close the city's 10-acre Gene Leahy Mall this spring to begin revamping the downtown riverfront as part of a $290 million development plan.
Consultants on Thursday presented a construction timeline to the city's Urban Design Review Board for redeveloping a 90-acre portion of the city's downtown riverfront, which includes closing the mall in March. The other areas to receive redevelopment would be staggered, with The Heartland of America Park and Lewis & Clark Landing closing in mid-2020 under the tentative schedule.
The Urban Design Review Board accepted the timeline presentation and asked for another update once the project is deeper into the design phase, the Omaha World-Herald reported.
Omaha officials in June announced the conceptual master plan to revitalize the downtown riverfront, which includes raising most of Gene Leahy Mall to create an open, continuous park leading to the Missouri River. The project would also add trails, spacious lawns, an urban beach, an ice-skating rink and children's play areas.
You have free articles remaining.
Officials have said redevelopment is needed because the space is underutilized, due in part to poor accessibility and visibility.
The project would be predominantly privately funded, with $50 million in redevelopment bonds from the city.
The construction timeline could change as officials get farther along in the design process, said Nathan Elliott, a principal architect for OJB Landscape Architecture, a company hired by the project's donors.
Elliott disputed concerns that downtown doesn't have the population to fill the area with people and activity. He said building accessible public space attracts people to the area, such as daytime workers coming for lunch and people visiting for evening concerts.
"People from Council Bluffs are going to want to come. People from west Omaha will want to come," he said. "People from Lincoln will want to drive up and see what all the fuss is about."
Copyright 2018 The Associated Press. All rights reserved. This material may not be published, broadcast, rewritten or redistributed.