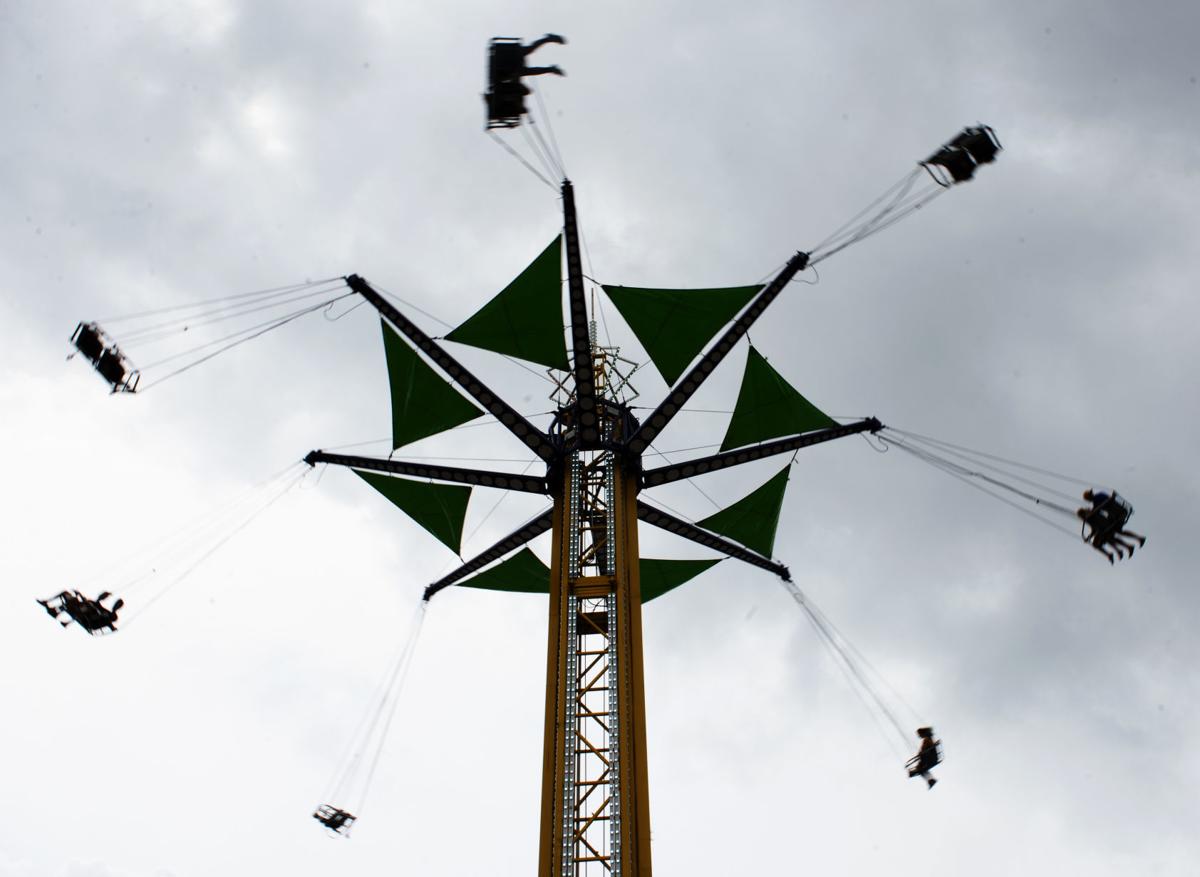 Nebraska State Fair officials are still working toward holding some kind of a fair this year and have come up with several contingencies.
Jaime Parr, interim executive director of the fair, said she, her staff and a small number of board members have come up with six different scenarios for the fair, which is scheduled from Aug. 28 to Sept. 7.
Parr did not offer any details on the different contingencies at Friday's board meeting because they have not been shared with all board members yet, but they likely range from not having the fair at all to having it with virtually no changes.
Parr said her mantra has been "hope for the best, but plan for the worst."
"We are planning for multiple scenarios because we don't know what the environment will be," she said.
One potential complication is that the Grand Island area has been among the hardest hit in the state by COVID-19, and because of that, it is behind most of the state in terms of loosening restrictions.
While Lincoln, Omaha and much of the state are in Phase 2 of Gov. Pete Ricketts' reopening plan, Hall County is still in Phase 1 until the end of June.
Parr said she hopes the city is "well beyond Phase 1 and Phase 2 by August," but local conditions will dictate what can happen at the fair.
The uncertainty, however, does not seem to be dampening enthusiasm.
Parr said she surveyed 174 vendors and concessionaires and "the vast majority" are willing to come and are willing to agree to most potential contingencies.
Sponsors also have been lining up to support the fair.
Laura Hurley, who is in charge of the fair's partnership relationships, said she has already secured more than $1.25 million in cash and in-kind donations and is negotiating for another $400,000 or so. If those all come to fruition, it would be a 14% increase over last year's total, she said.
"I'm excited about these numbers," Hurley said, noting they show people are still interested in the fair and supportive of it.
It's still unknown whether the fair will have a carnival or concerts if it goes forward. Parr said she continues to have discussions with the company that operates the midway, which is running reduced operations because so many county and state fairs and other events have been canceled. As for concerts, Parr said most national touring acts are not traveling.
Fair board members are planning to hold a special board meeting in late June, during which they will likely make a decision on whether to hold a fair and what it will look like.
Board member Jeremy Jensen said public statements from fair staff and the board have been confusing so far, and have not made it clear that there may not be a fair at all. He encouraged the board to put out a public statement to that effect.
Jensen, who is a former Grand Island mayor, said he had been hearing from people in the community who are concerned about the prospect of a full-fledged fair, especially in the wake of the announcement earlier this week that Iowa is canceling its state fair.
But board chairwoman Beth Smith noted that Missouri on Thursday announced it will hold its fair. She also noted that both Kansas and South Dakota continue to move forward with plans to hold their fairs.
Smith also announced that Bill Ogg, the fair's new executive director, will start work June 22. The board hired Ogg last month to take over for Lori Cox, who stepped down in March.
In other business Friday, the board unanimously voted to post its budget on its website to give the public better access.
Jensen proposed the change after the board was asked to adjust the budget to reflect that its legal expenses will likely be triple what was budgeted.
He said that over the past couple of years, the budget that has been adopted was not followed, which led the fair to run into financial problems. Putting the budget on the website offers a higher level of transparency and accountability, Jensen said.
The financial issues led the fair board to hire a private firm to audit its banking and financial transactions, and the Nebraska State Patrol also is looking into potential criminal activity.
The board went into executive session at the end of Friday's meeting to discuss the audit and investigation but did not discuss those issues in open session.
Be the first to know
Get local news delivered to your inbox!