OMAHA -- Nebraska's tally of COVID-19 cases, hospitalizations and deaths last week hit their highest levels since January.
In light of that, public health directors in the state on Monday urged residents to get vaccinated against COVID — and if vaccinated, boosted — to help combat the region's ongoing delta variant surge.
The state posted 6,461 new cases for the week ending Friday, up from 6,137 the previous week. That marked the fourth straight weekly increase for the state, according to a World-Herald analysis of federal Centers for Disease Control and Prevention data.
Hospitalizations were up sharply, with a daily average of 448 COVID patients occupying beds. That's up from 417 from the week before.
An average of 64 patients a day were admitted to the state's hospitals with COVID, up from 48 the week before. On Saturday, 493 Nebraskans were hospitalized with COVID-19, according to the state's hospital capacity dashboard. That also was the highest figure since early January.
Nebraska also reported 60 more deaths, up from 47 the previous week. Last week's total was the largest weekly tally since mid-January, when the nation's vaccination campaign was just getting off the ground.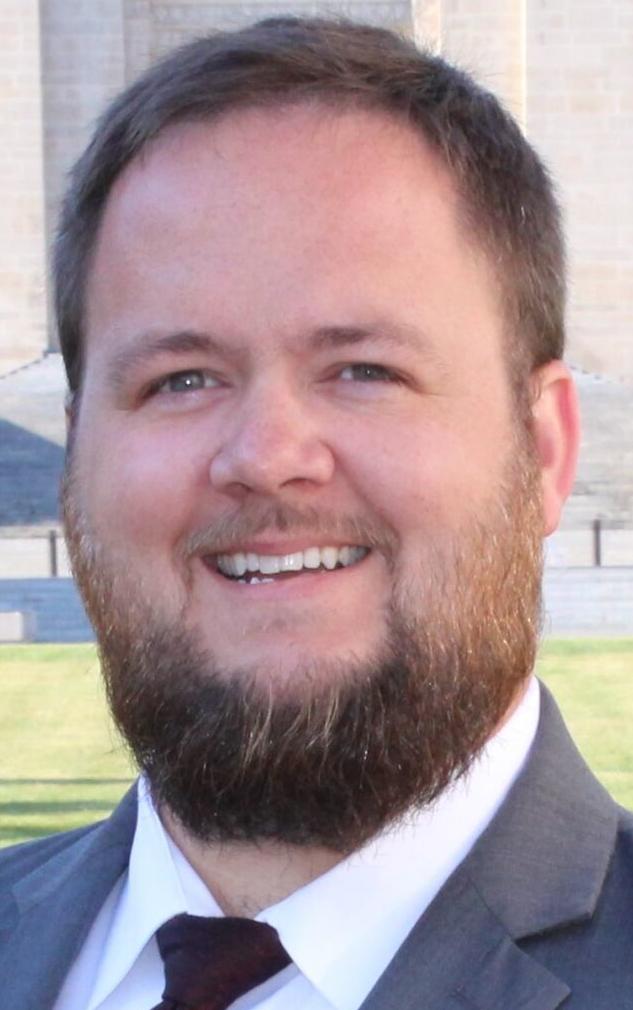 "COVID is still with us, but vaccines are the way out," said Dr. Matthew Donahue, the state's acting epidemiologist.
Donahue said the current COVID surge is putting only about half the people in the hospital that it did during last November's peak, when nearly 1,000 people were hospitalized with the virus. The high rate of vaccination among older Nebraskans is helping protect the state's most vulnerable population and keep hospitalizations down.
But hospitals are fuller now with patients who have other ailments and some who had care delayed by the pandemic. Intensive care capacity is as low as it has ever been.
The vaccines continue to provide good protection against serious illness and death, Donahue said, with the rate of hospitalization 10 times lower among people who are fully vaccinated than among those who are not. And that's before booster shots, which now are authorized for everyone 18 and older. Boosters will further enhance protection.
The health directors, who spoke during a Monday press conference, said hospitals across the state continue to have difficulty finding beds at larger hospitals to take patients who need a higher level of care, whether those patients have COVID or another condition.
"Vaccinations are really, really going to help us preserve and get back our capacity to take care of anyone who needs care," said Lindsay Huse, director of the Douglas County Health Department.
Jeremy Eschliman, director of the Two Rivers Public Health Department, said health officials continue to try to convince people that COVID-19 is a real disease and that the vaccines are safe and effective.
Nationally, 1,000 Americans a week are dying of COVID.
While the country still is averaging significantly fewer cases than it did during the worst of the summer surge, the increases come as people are spending more time indoors and preparing to gather for Thanksgiving and the holiday season. The largest increases now are concentrated in the Midwest, Mountain West and Northeast.
Nebraska's case growth is slightly below the U.S. average, though its per-capita rate remains more than 50% higher than the U.S. figure. The state's seven-day case rate per 100,000 residents puts it No. 15 among states.
With boosters widely available and vaccinations now authorized for children as young as 5, vaccinations are picking up in the state. Some 68,000 shots were administered last week, up from 52,000 two weeks before.
But Nebraska has plenty left to do on the vaccination front. Some 57.1% of the state's residents are vaccinated, below the 59.1% U.S. rate and 24th among states.
CDC data also offered the first look at vaccinations among children. Those figures indicate 21,000 Nebraska children ages 5 to 11 now have received at least one shot. That's 11% of the population, slightly better than the 10% U.S. rate.
Of the shots administered last week, almost two-thirds were boosters. About one in five vaccinated Nebraskans have received a booster shot.
However, only 49% of Nebraska's previously fully vaccinated 65-and-older population has received a booster, suggesting that booster coverage in that vulnerable demographic is falling short. Across the United States, about 41% of the vaccinated 65-and-over population has received a booster.
Nebraska, according to the CDC, has tallied 3,108 deaths and 302,567 cases during the pandemic.
Meanwhile, influenza has spiked in some states, including Iowa. While Nebraska has not seen a jump yet, Amanda Jeffres, director of the Loup Basin Public Health Department, said it's just a matter of time.
Because it takes two weeks for the flu shot to take full effect, she said, Nebraskans should get them now, before holiday gatherings.