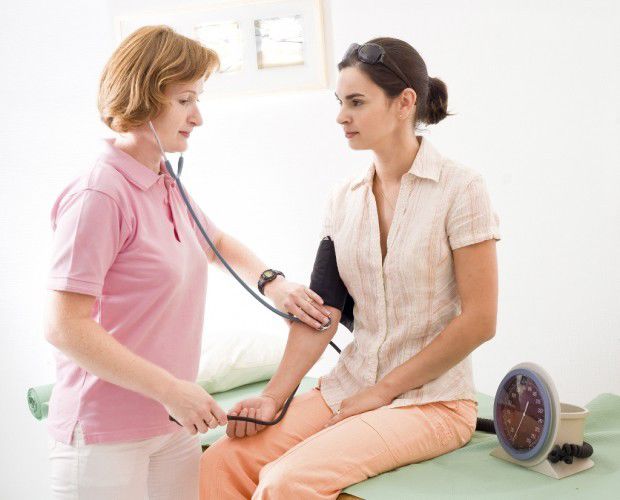 The number of Nebraskans without health insurance exploded over the past decade as rising costs force more small businesses, farmers and individuals to drop coverage, a state health researcher said Tuesday.
A study released by the University of Nebraska Medical Center found that the number of uninsured residents topped 217,100 in 2010, a 67 percent increase over the decade.
Researchers say the number of Nebraskans with employer-based health insurance fell 9.3 percent between 2000 and 2010, while the number of those who bought insurance directly -- usually at a much higher cost -- increased roughly 16 percent.
Nebraska's rate of uninsured was on par with the rest of the Midwest, but the increase for states in the region was surprising, said Jim Stimpson, director of the university's Center for Health Policy.
"It seems to suggest that the health insurance market doesn't have enough opportunities for everyone to participate," he said. "I think we know from other reports out there that the cost keeps rising so dramatically that many employers may not be able to afford coverage as a benefit to their employees."
The study did not count people 65 and older who would qualify for Medicaid coverage.
Stimpson said the increase in uninsured people may have slowed in recent years as federal health care reform allowed children to stay on their parents' coverage until age 26. But, he said, Medicaid expansion is most likely to reverse the trend because it will extend coverage to 108,000 to 145,000 more people. The law requires states to expand Medicaid coverage to adults who make up to 133 percent of federal poverty levels, starting in 2014.
The report found that most uninsured people have incomes above the federal poverty threshold, but one-third do not have full-time, year-round jobs. And an estimated 40,000 of the uninsured are not U.S. citizens.
Stimpson said rates were particularly high in "rural-frontier counties" in western and central Nebraska, regions with larger immigrant populations and fewer companies that can afford to subsidize employee health insurance.
"They tend to be independent business owners or farmers who purchase insurance in a different way, or have fewer options," he said.
Gov. Dave Heineman said Tuesday he hasn't seen the report. The Republican opposes the federal health care law, but ordered state insurance officials to plan for an online insurance marketplace -- where consumers can comparison shop for coverage -- to meet the requirements.
"If you can reduce the cost of health care, you can make it more affordable," Heineman said Tuesday. "That's why we need to focus on prevention, wellness and quality outcomes."
Heineman has said expanding Medicaid could force a tax increase or drain money from K-12 education, state colleges and the University of Nebraska.
The U.S. Supreme Court ruled in June that the federal government cannot penalize states that defy the expansion provision by withholding Medicaid funding it already gives them -- money that accounts for a large chunk of the state's health services budget.