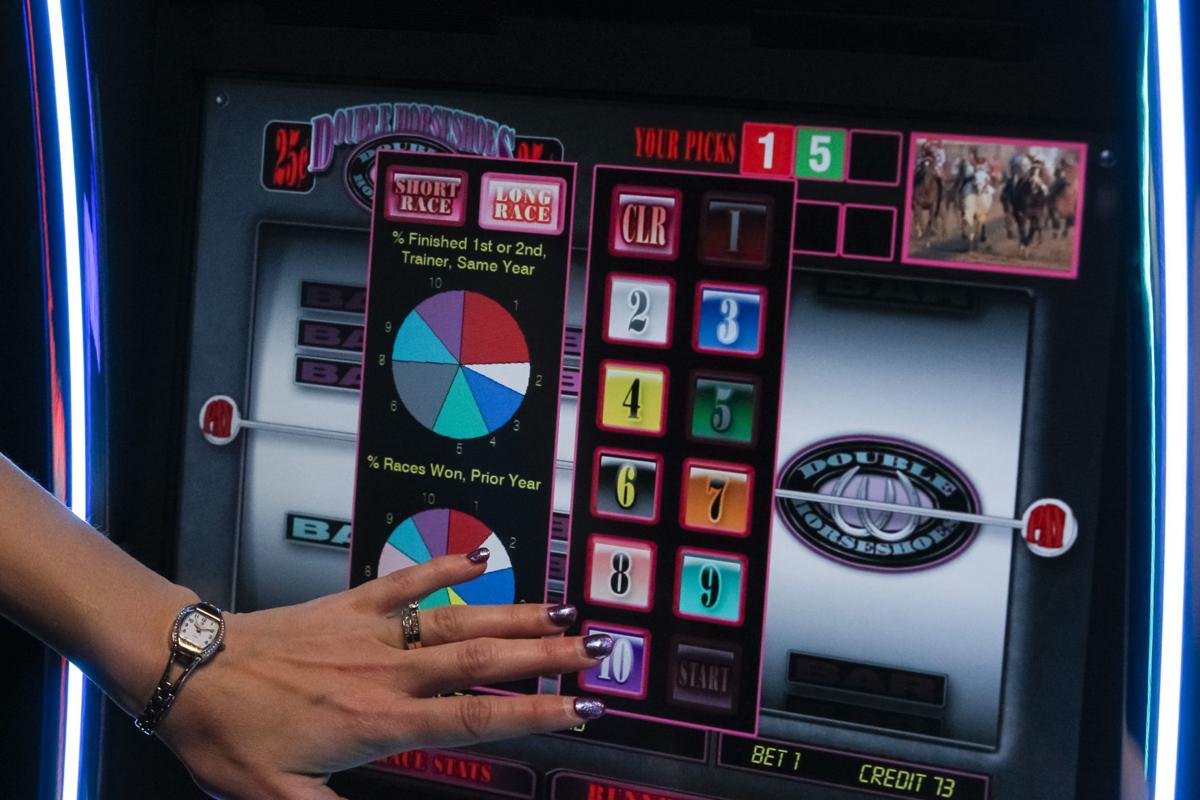 Fonner Park officials hope to have new historical horse racing terminals running there before live racing starts at the Grand Island track in February, CEO Chris Kotulak said Wednesday.
The Nebraska State Racing Commission's narrow decision in July to approve the new, controversial type of wagering and machines for Fonner Park took effect Wednesday after commission Chairman Dennis Lee signed a nine-page order buttressing the approval.
PariMAX historical horse racing terminals allow a bettor to make wagers on unidentified horses in previously-run races from across the U.S., company officials say.
Kotulak had hoped to install the terminals before Thanksgiving, but he wanted to wait for the commission's order to take effect.
The terminals look like slot machines, but proponents say they operate just like betting terminals already at Nebraska racetracks for use in parimutuel wagering on live and simulcast horse racing. 
Opponents of expanded gambling in Nebraska have promised a legal fight over the decision and the Nebraska Attorney General's Office has told the commission it wouldn't defend in court any decision to authorize historical horse racing.
You have free articles remaining.
Opponents, like Gambling with the Good Life, believe the commission cannot legally approve historical horse racing, but the commission views it as allowing a new form of an already legal wager.
Lee, an Omaha attorney, acknowledged in the order the historical horse race terminal looks like a slot machine.
"However, Nebraska law does not allow the design of the terminals to weigh into or be considered in the decision of whether the terminals comport with the requirements of parimutuel wagering in Nebraska law," Lee wrote in the order.
Asked if he believes Fonner Park will be able to switch on the machines before a legal fight, Kotulak pointed to Kentucky, Wyoming and Oregon.
"It's been determined in this state and several other states that this is a parimutuel wager, so we would prefer to not face any opposition and just move onward in the promotion of agricultural, thoroughbred breeding and racing in Nebraska," Kotulak said.
The state's horse tracks for years have seen the terminals as a way to draw more people to the tracks and keep the struggling industry viable after decades of decline.
Meanwhile, a group led by Ho-Chunk Inc. is collecting signatures for a 2020 ballot initiative that would allow casino gambling at state-licensed horse racing tracks, including Ho-Chunk's Atokad Park in South Sioux City and Lincoln Race Course.
Other tracks have taken a wait-and-see approach on historical horse racing before applying to add the terminals.
"I wouldn't be surprised if the other tracks did," Lee said.