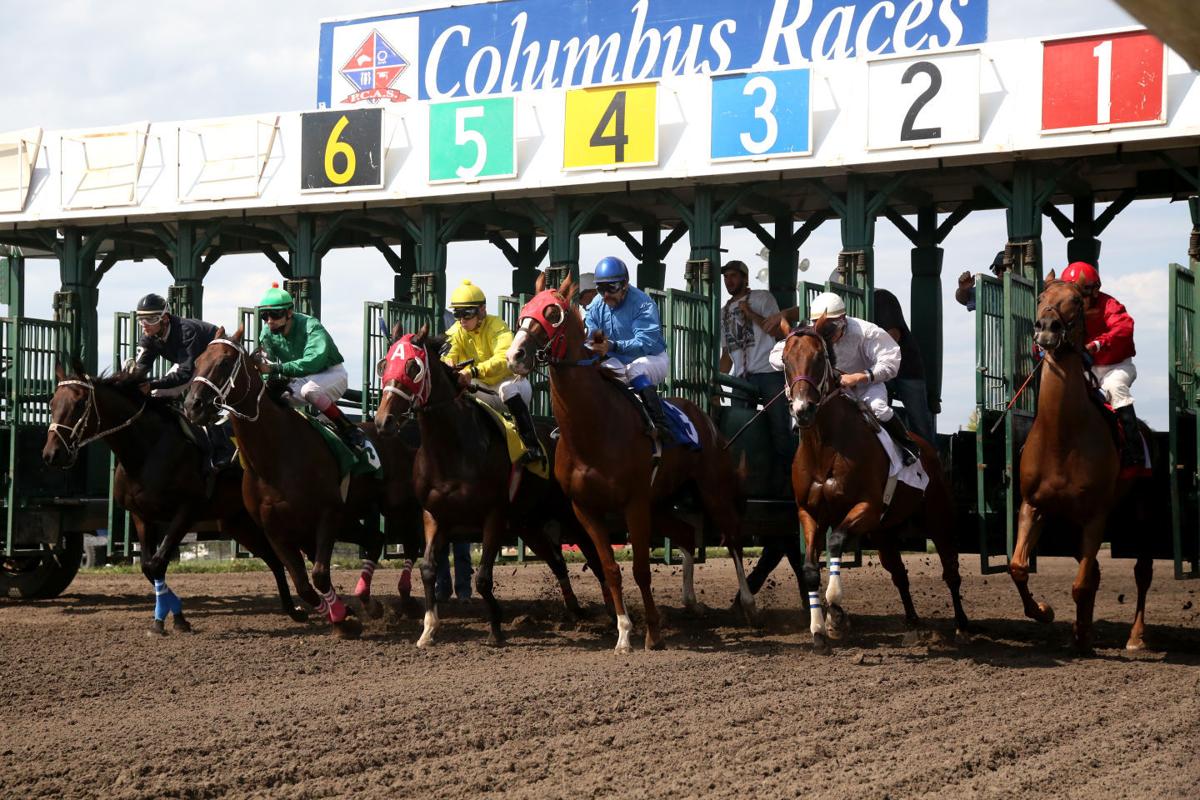 A campaign to legalize casino gambling at Nebraska horse racing tracks has gone better than expected for its supporters, who raised more than $1.1 million to place the issue on the November ballot.
The pro-casino group Keep the Money in Nebraska has already met its signature goals in numerous counties and is collecting even more to demonstrate that the proposal has strong statewide support, spokesman Scott Lautenbaugh said.
"We're supremely confident we'll gather a sufficient number of signatures, but we're going to keep running as if we're behind," Lautenbaugh said. The response to the petition "has been more positive than we ever dared to hope. People understand our message and they're tired of the status quo."
Lautenbaugh said the group plans to keep circulating petitions at sporting events, summer concerts and other public gatherings. He declined to say how many signatures the group has received so far. Organizers have until July 7 to submit the signatures to the secretary of state's office.
Gambling opponents acknowledge the petition drive will likely succeed in placing the issue on the ballot, so they've shifted their focus to the election.
The anti-casino group Gambling with the Good Life plans to build a coalition of church members, business leaders and prominent citizens who will oppose the casino measures as the election nears. Executive Director Pat Loontjer said two of the state's three Catholic dioceses have already agreed to participate, as have Methodist and Jewish groups.
"Basically, every church in Nebraska will get the word out to vote no," she said.
Loontjer said she expects to be outspent but plans to travel the state for appearances at town hall events and news media interviews.
Keep the Money in Nebraska has raised more than $1.1 million as of May 26, with almost all of the money coming from one of its sponsors, Ho-Chunk Inc., the Winnebago Tribe of Nebraska's economic development corporation. Ho-Chunk has said it wants to reopen Atokad Downs, a South Sioux City race track that closed in 2012, and operate a casino on the site.
Ho-Chunk President and CEO Lance Morgan said the casino would help the tribe regain some of the market share it lost after the Hard Rock Hotel & Casino opened in Sioux City, Iowa, in 2014. The Winnebago Tribe of Nebraska owns and operates WinnaVegas Casino Resort in Sloan, Iowa.
Morgan said the measure would create jobs and provide economic benefits in Nebraska, which is losing gambling revenue to neighboring states. He noted that Nebraska already has four Indian casinos on tribal land, and "the sky has not fallen. The sun still rises. Nobody has died."
You have free articles remaining.
Ho-Chunk has a history of investing in parts of Nebraska beyond the reservation, Morgan said. He pointed to Flatwater Crossing — a $75 million planned community project in South Sioux City — and a company office in Bellevue that employs 50 people.
"Gambling with the Good Life always talks about the good life," Morgan said. "Well, we're not satisfied with good. We want to make Nebraska great again."
Lautenbaugh said casino gambling would generate as much as $100 million a year in tax revenue for local and state governments.
He said Nebraska already has the social ills caused by gambling — bankruptcies, divorces, gambling addictions — because of its proximity to casinos around the border. Supporters have also argued the extra tax revenue could help pay for bridges, roads, schools and property tax reductions.
Nebraska residents generated nearly $327 million in gross revenue for Iowa casinos in 2013, according to a consultant for the Iowa Racing and Gaming Commission.
Nebraska allows keno, horse racing and a lottery, but voters have resisted video gambling machines. The petition would place three separate ballot questions before them.
One proposal would amend the state constitution to allow games of chance at licensed racetracks. The other two would change state law to specify where casinos can be located, how they're regulated and how the tax revenue is distributed.
Keep the Money in Nebraska is proposing a 20 percent tax on each casino's gross revenue. Three-quarters of the money would go to the state, and the rest would go to the local government where the casino is located.
Petition supporters need valid signatures from 10 percent of the state's registered voters, or about 113,900 people, to place the issue on the ballot. The proposed law changes each require 7 percent of voters, or about 79,700 signatures.
In addition, they need to collect signatures from at least 5 percent of registered voters in a minimum of 38 counties.
Religious leaders say their campaign against the measure will include stories about gamblers whose lives were ruined because of gambling addictions. Gambling with the Good Life had raised $12,650 as of May 27.
"We don't have the large amounts of money that some of the gambling proponents have, but we do have good information to give to Nebraskans," said the Rev. Al Riskowski, executive director of the Nebraska Family Alliance.
Gambling with the Good Life has also support from Gov. Pete Ricketts, former Nebraska football coach Tom Osborne and former congressman and Omaha Mayor Hal Daub.