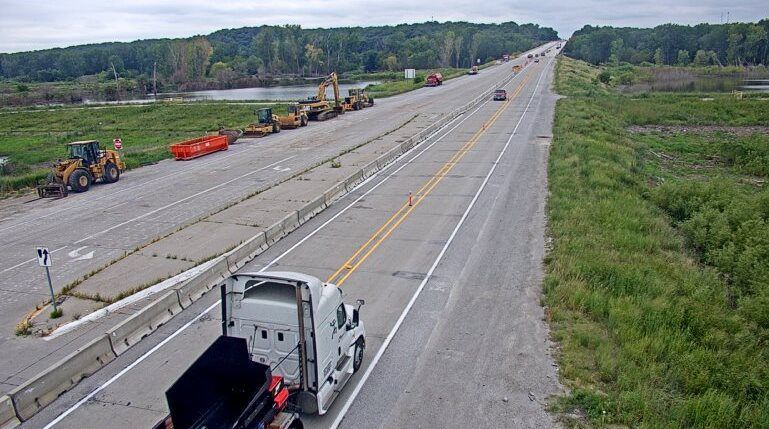 For the second time this year, crews have reestablished the direct link between Lincoln and the Kansas City area after two rounds of flooding.
The Iowa Department of Transportation reopened Iowa 2 linking Interstate 29 in southwest Iowa with the Missouri River bridge at Nebraska City.
With the westbound lanes repaired, traffic will flow in a single lane in both directions for at least the rest of the year, officials said.
In the meantime, Iowa transportation officials are moving quickly on a long-term solution to mitigate issues from future flooding along the Missouri River.
Plans are underway to realign the levee and build an overflow bridge that would restore two lanes of travel in both directions.
Until that time, officials said travelers will likely experience delays on Iowa 2, especially during high-traffic periods.
You have free articles remaining.
Iowa 2 is open between I-29 and the Missouri River!

Traffic will use the westbound lanes in a head-to-head pattern until work begins on a long-term solution to address flooding. Levee re-alignment and construction of an overflow bridge is expected to be complete Spring 2020. pic.twitter.com/6HEwUUwPGI

— Iowa DOT (@iowadot) August 1, 2019
The concept of adding bridges to Iowa 2 has been in the works for years, probably since Missouri River flooding in 2011 also inundated the area, transportation official Scott Suhr said.
The highway reopened in May after being shut down for 56 days because of flooding that followed an upriver levee breach in March. At that time, drivers were forced to use temporary lanes made of permeable rock and other material. But that section eventually became submerged again.
Traffic on Iowa 2 was shut down for all of June and July.
For much of the spring, floodwaters have also shut down river crossings at La Platte, Plattsmouth, Brownville and Rulo, detouring drivers north to the Omaha area or south to St. Joseph, Missouri, to cross the border.
The Brownville and Rulo crossings remain closed.