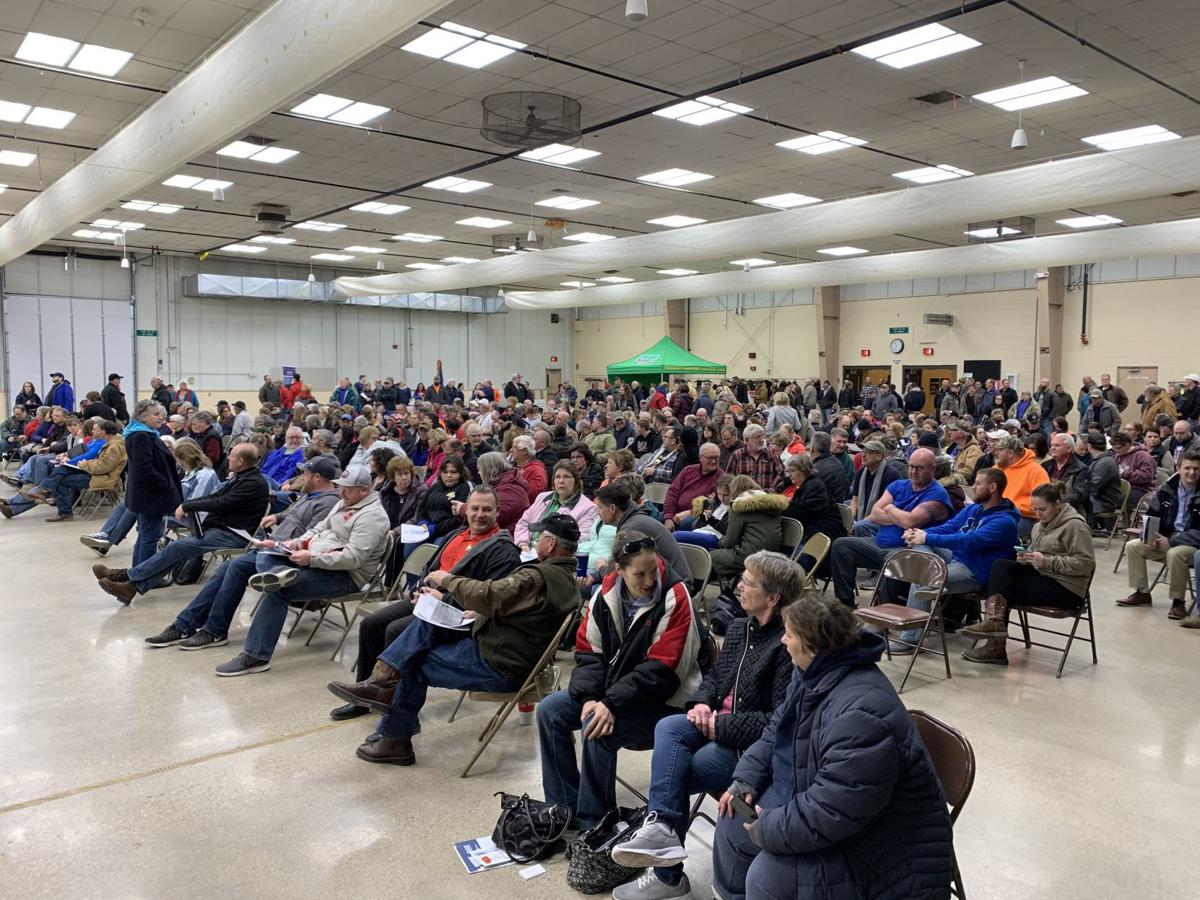 FREMONT — National Weather Service hydrologist David Pearson didn't mince words when discussing 2020's flood outlook to hundreds of Fremont and area residents Tuesday. 
"There's no way around it, there is an above-normal risk for flooding this spring," he said. 
It was the biggest crowd he's ever spoken in front of, and Pearson was excited by the turnout and the conversation the presentation could start. 
"What I have to show isn't what people want to hear," he said. "My goal is to keep people informed and up to speed." 
Pearson's presentation covered the predominant factors that led to last year's flooding that swept through the state, as well as the potential concerns for this year.
Last year's floods caused more than $1 billion in damages and hit more than a thousand homes throughout the area. 
Several factors came together to cause last year's flooding, according to Pearson. Frozen soil, the snowpack that remained well into March and thick ice on rivers all coupled with heavy precipitation to lead to a perfect storm that wreaked havoc on the state. 
"One factor alone wouldn't have been enough to cause that flood," he said. 
Right now, Pearson said the state is in a better position than it was a year ago. Snowpack, frozen ground and ice jams are all below normal risk, he said. 
"Some of the ice is 6 to 8 inches thick, but it's not as thick as last year, and we have some warm days ahead," he said. 
Two areas of concern are the amount of soil moisture in the ground and the high river level. Both of those factors won't be going away anytime soon, with rivers such as the Platte reaching depths somewhere between 200%-300% of where they should be. 
There is still plenty of time for these factors to shift as the season plays out, he said. 
"We have a lot of time for there to be snow or for there not to be snow," he said. 
Pearson said the weather is likely to change dramatically moving into March. He expects a warm trend to continue into mid-February, but some are predicting colder weather heading into late February and March. 
However, he said, those trends don't always become reality. 
"Looking that far into the future can be difficult," he said. 
All in all, the magnitude of this year's flooding boils down to one factor: the location and intensity of spring rains. 
"The talk tonight is a snapshot of right now," he said. "Two weeks from now, the weather could change." 
Layne Childers, who lives just outside Fremont near Pawnee Meadows, wasn't directly impacted by last year's flooding. He said the conditions that caused last year's floods are not around this year.