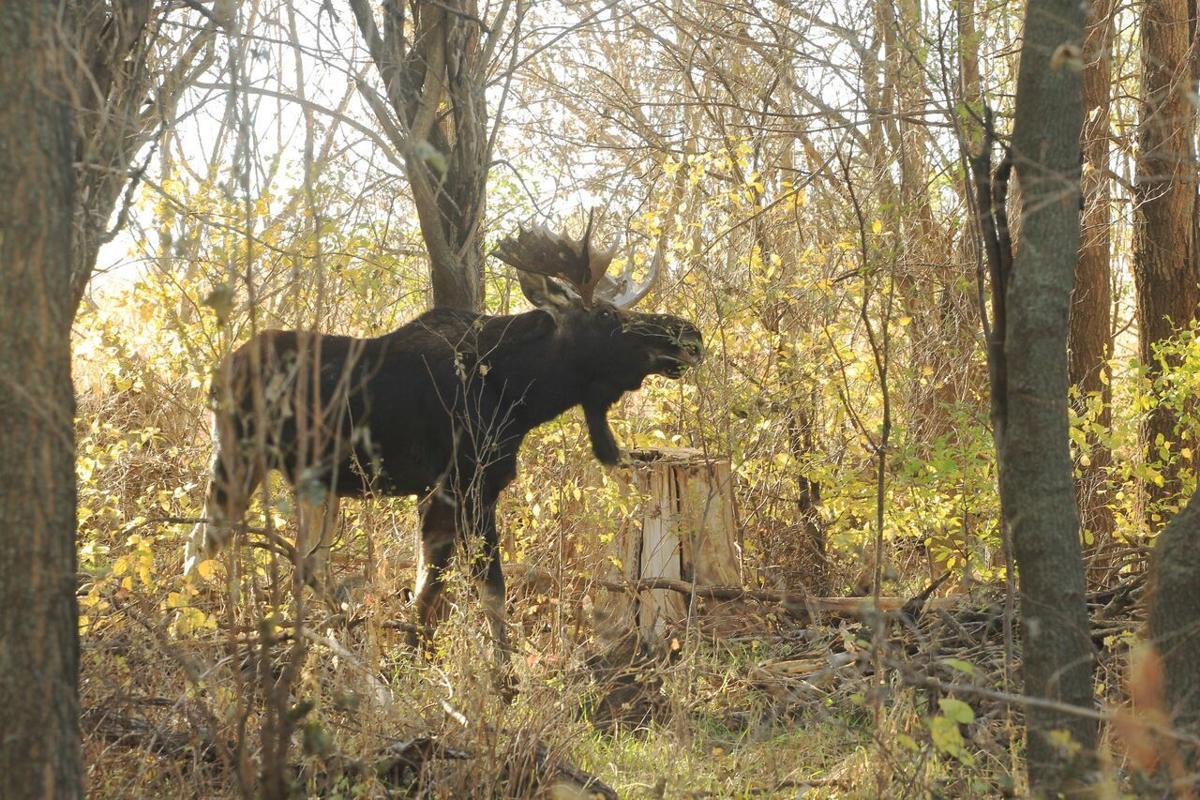 Moose have been reported in the Nebraska Panhandle this year, and the sighting of a young bull in Lincoln County was confirmed this week.
The Nebraska Game and Parks Commission is urging deer and elk hunters to be certain of their targets.
Moose can be similar in appearance to other big game animals but have distinctive body features: a "bell" or large piece of skin under their necks and a pronounced shoulder hump. Bulls also have palmated antlers, which are broad, flat and lobed. Moose are dark brown, but have long, whitish legs.
"Nobody should confuse a moose with a deer or an elk," said Kit Hams, big game program manager for Game and Parks.
There is no hunting season for moose in Nebraska, and it is illegal to shoot deer until the firearm season begins Nov. 14. The archery deer season is underway; the firearm elk season is over, but runs again Dec. 1 to 31 for cows, according to Game and Parks.
"We expect hunters to know what their (hunting) permit is valid for and to identify their target as a legal animal before they pull the trigger," Hams said in a news release.
Game and Parks officials also remind people to keep their distance from any moose they may encounter, as some have been known to become aggressive.
Be the first to know
Get local news delivered to your inbox!