In July, a family email went around from our people living in Colorado to our people in Nebraska and Minnesota.
"Hey all," it said, "The Huskers are coming to Boulder, and you should, too!" 
In the end, everyone declined because ... $250-$400 tickets. 
But it reminded me of the days, especially when I was a University of Nebraska student, when 12,000 to 15,000 students and other Nebraskans would pack up and "migrate" to Boulder every other year, and turn Folsom Field red.
Migration, it was a thing for about 20 years before Colorado fans turned on Nebraska fans and kind of ruined the fun. 
But before, we'd take dark, all-night October or November car rides leaving late Friday, listening to the radio, singing, chatting, napping, with college pals. We always found a place to stay on the CU campus or nearby student houses. Then an afternoon game in which the Huskers usually pulled out the win. 
Some of you may remember the names that made those games so much fun and lived in Husker history for a long time: Joe Orduna, Guy Ingles, Van Brownson, Jerry Tagge, I.M. Hipp, Dave Humm, Jarvis Redwine. 
After the game, the good times were fueled by 3.2 beer, Coors you couldn't buy in Nebraska at the time, because we had hit that golden age of 18. And we'd meet up with other students with whom we'd form fast friendships, and then quickly lose touch back home in Lincoln. 
What happens in Boulder ... 
Sunday morning we would road trip to quaint little mountain towns that just didn't stay quaint, so don't try to find them now. But really. So. Much. Fun. 
Then Colorado coach Bill McCartney and Denver Post sports columnist Woody Paige (you remember nasty Woody Paige) kind of ruined things for a lot of Husker fans in the 1980s and '90s, insisting on a rivalry, at which Nebraskans turned up their noses. 
Here's what Paige wrote in 2008: 
"I used to make fun of Nebraska because it was easy, and some Nebraskans don't have much of a sense of humor, and thousands of them live among us in Colorado (remember "Invasion of the Body Snatchers"), and from 1962-85 the Cornhuskers won 23 out of 24 games — and Nebraskans were rather presumptuous.
"Then, Cornhuskers football got rather ordinary — run-of-the-corn-mill — and Colorado pasted a couple of embarrassing 60-somethings on them and treated them like a pair of borrowed overalls, and it wasn't as much fun to make fun of our little red-faced neighbors." 
By 2000, Nebraskans were still embittered by the Colorado fans and their treatment. Butch Rasmussen of North Platte wrote in a letter to the Journal Star: "Most Nebraska football fans agree, Colorado fans are the worst in the country. Nobody stoops to the level of nastiness or vulgarities that we see in Boulder stores, Denver mall parking lots and the University of Colorado campus.
"Woody Paige and others in print and radio must take a lot of responsibility for the ugliness running rampant throughout the state of Colorado." 
You have free articles remaining.
So here we are again, headed to the Boulder stadium Sept. 7 for the first time in 10 years. I was sure things had calmed down, then I talked to Mark Fesler, the Co4NU treasurer, who lives in Centennial, the south part of Denver.
He's been in Colorado since a couple of years after he graduated from NU in 1983, but he's a Nebraska season-ticket holder and comes to almost all of the Huskers' home games. He's got good seats, and gets to see his Westside High School buddies from Omaha. 
"Over the last five years I've maybe missed two games altogether in Lincoln," he said.  
He's not going to the game this year in Boulder. He gave his tickets to his kids, he said. 
"Well, one, it's just a bad taste in my mouth about the CU game from years past," he said. 
When McCartney, head coach from 1982-94, started printing Nebraska in red on the CU football schedule and putting a bull's-eye on NU fans, it stopped being fun to go to the games in Boulder, he said. 
The CU students got mean. At one game, 10 years ago or so, security had to clear the entire Colorado student section because students were throwing things on the field. They would throw urine on fans and damage cars in the parking lot, he said. 
Not that he expects that to happen this year, he said, "but you harm me once, I just don't show up again." 
Still, CU athletic officials don't want the stadium Sept. 7 to fill up with red. 
Wendy Frenzel, acting president of Coloradans for Nebraska, told the Denver Post recently that CU was selling tickets to its season-ticket holders this spring with a caveat of, "Do not sell these to Nebraska people or you will lose these tickets, and your season tickets."
In that story, Sean Keeler, Denver Post writer, put it this way:
"Keep the Big Red out of Boulder?
When the moon turns blue. 
When blood drips from a stone.
When Beelzebub takes a snowmobile to work."
And Fesler predicts: Folsom Field, 40% Big Red.  
PhotoFiles: Crazy Husker fans
Larry the Cable Guy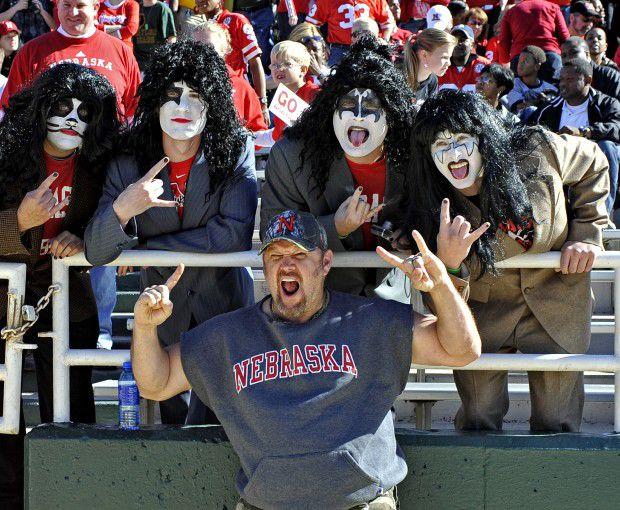 Letting loose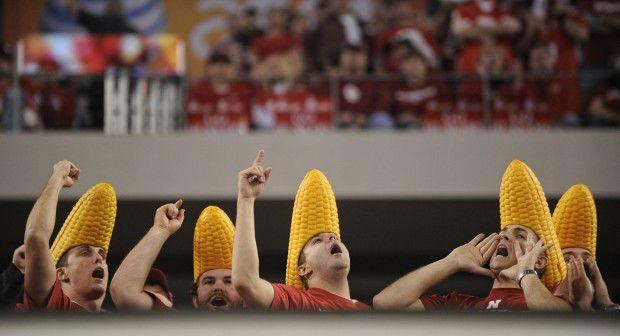 JUST COOL IT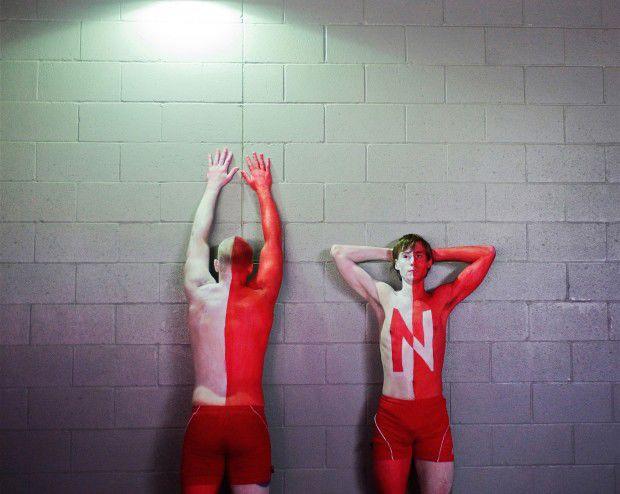 Fan in balloons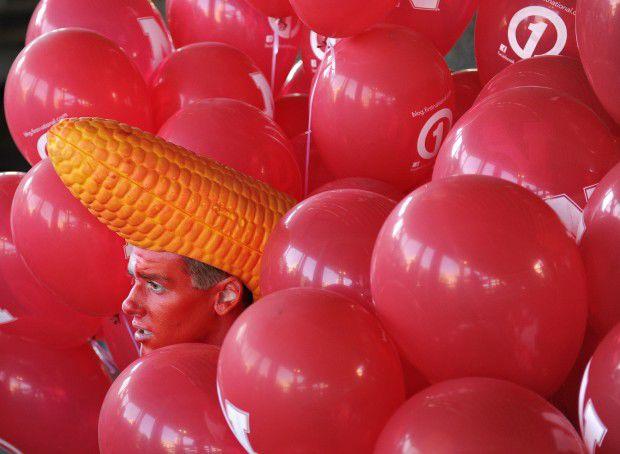 Volleyball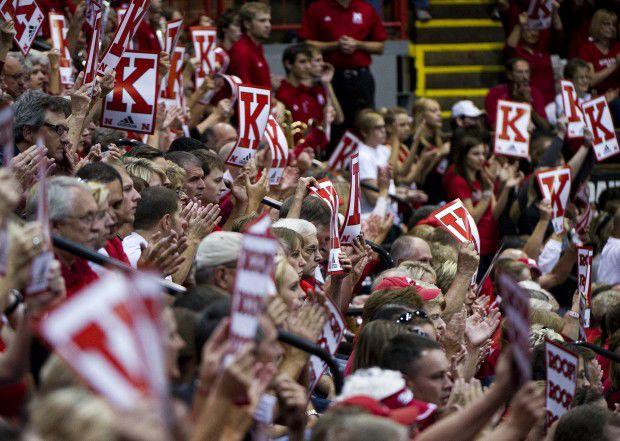 NU Fan Day, 8.18.18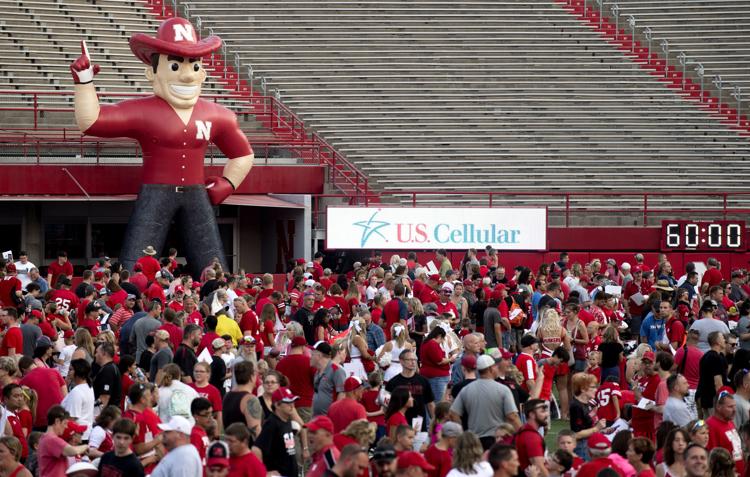 Cornhead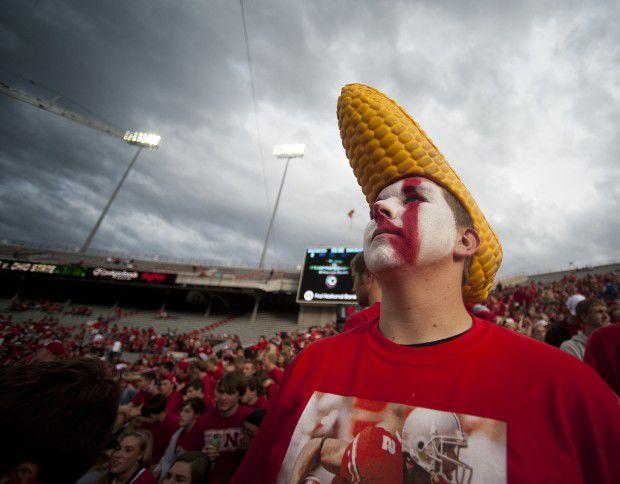 Fans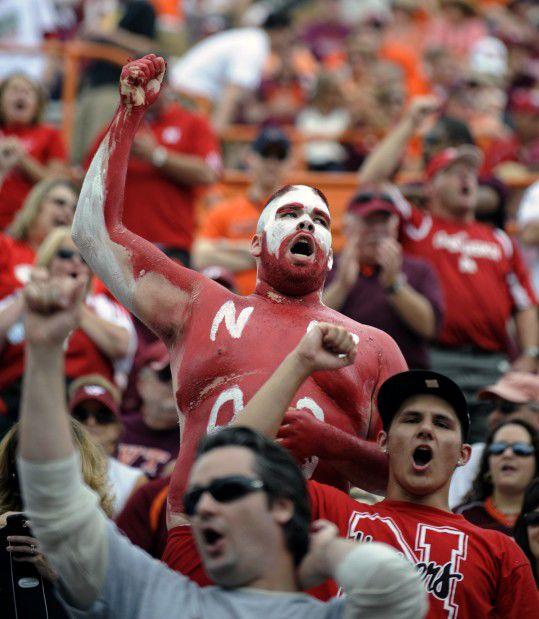 2017 SPORTS YEAR END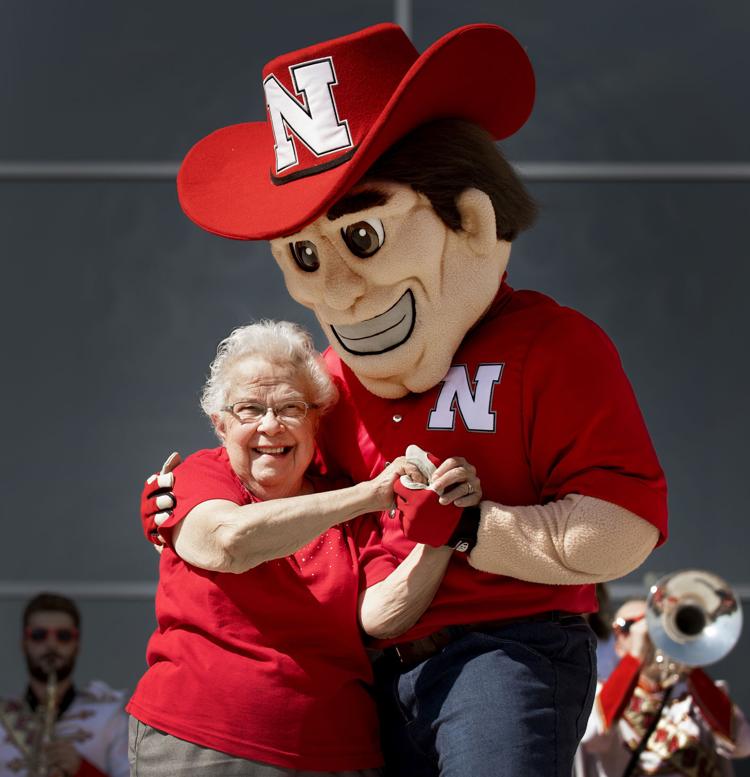 Walking corn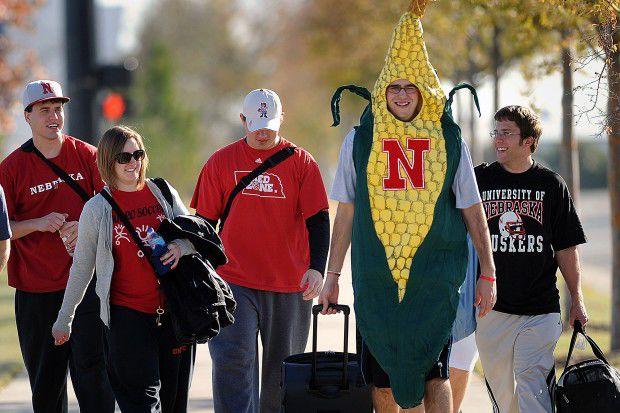 Go Big Red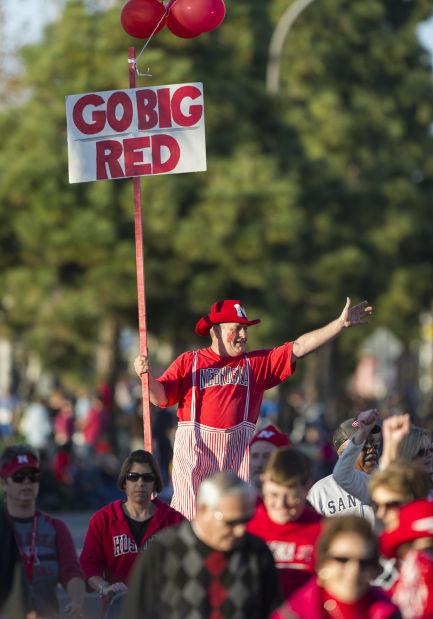 Crowd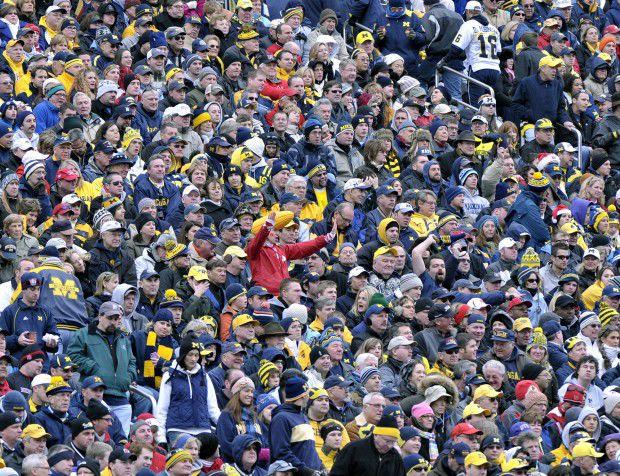 NU football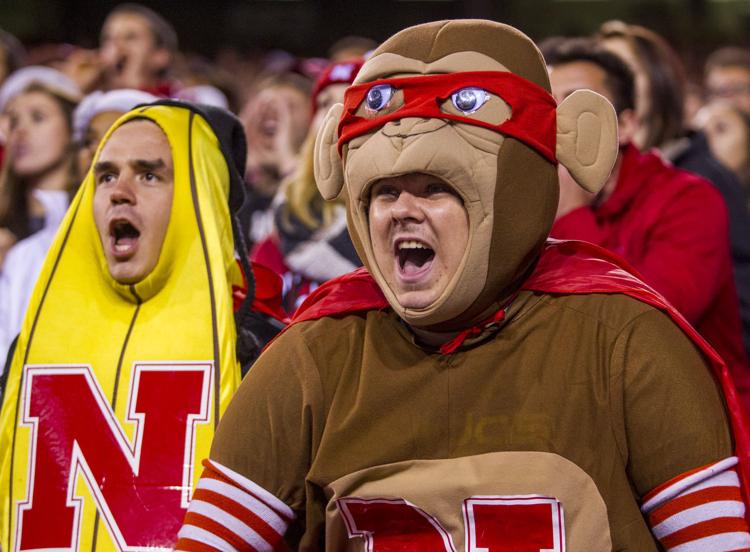 Natilly dressed fans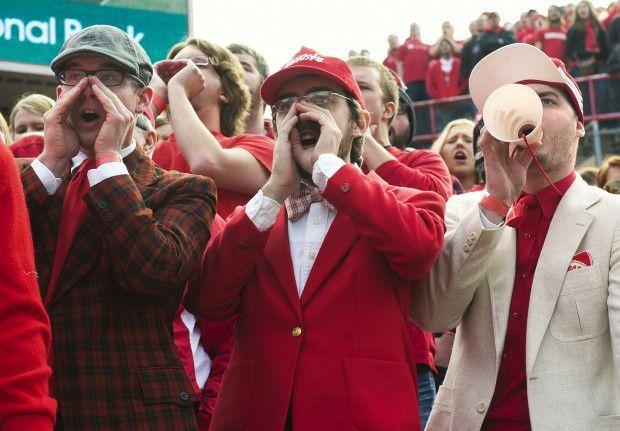 Fan solo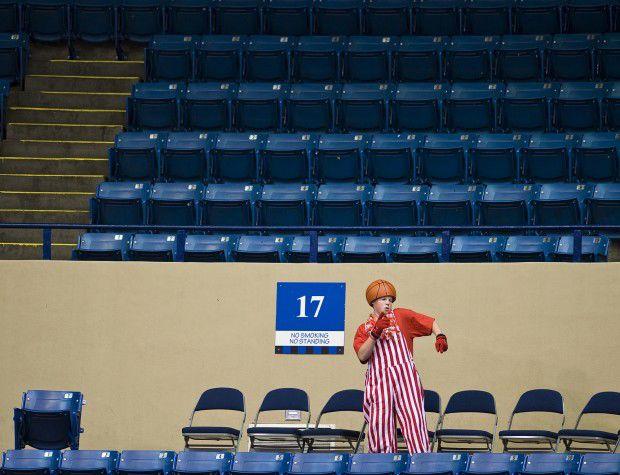 BIRCH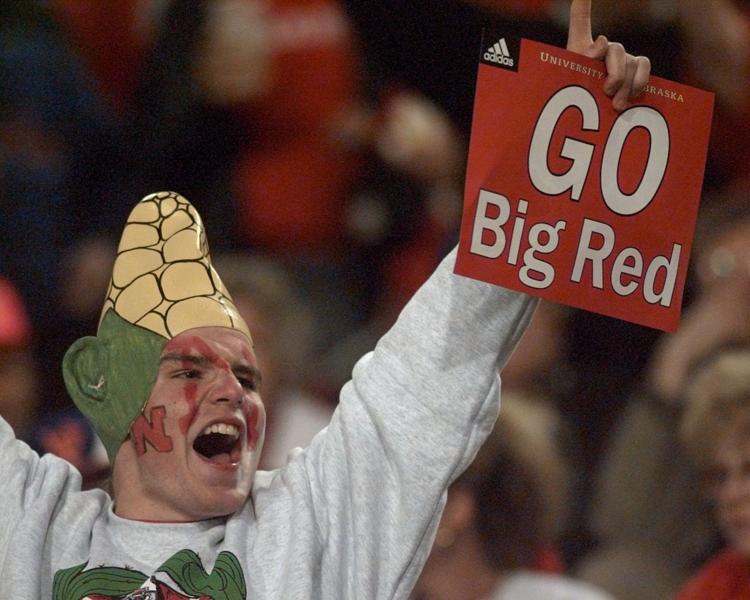 Nebraska vs. Illinois, 9/29/17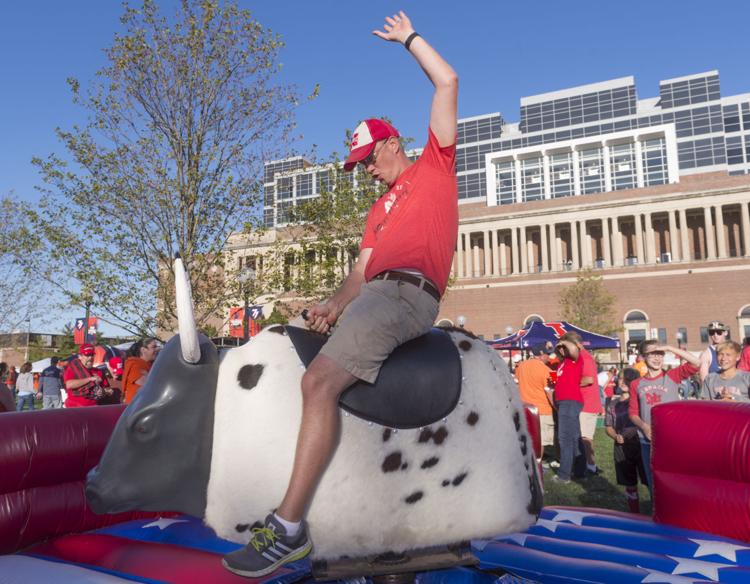 Belly button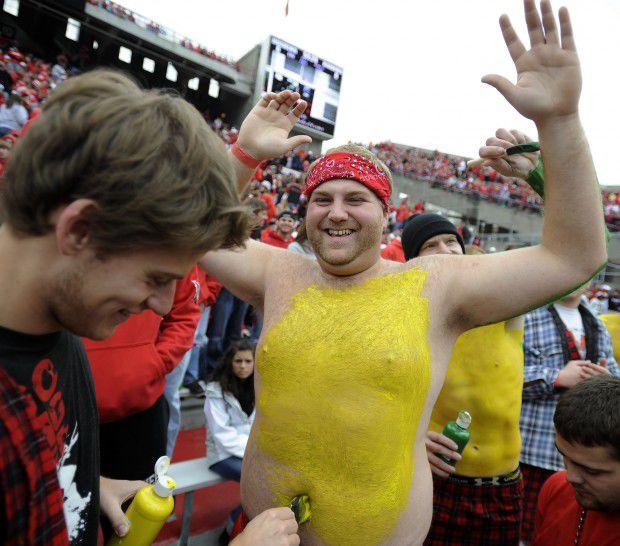 Husker Fans, 10/05/2013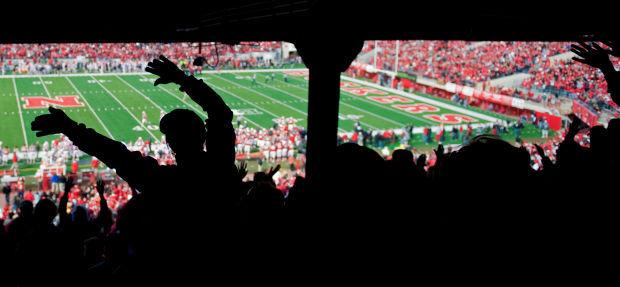 Corn cookout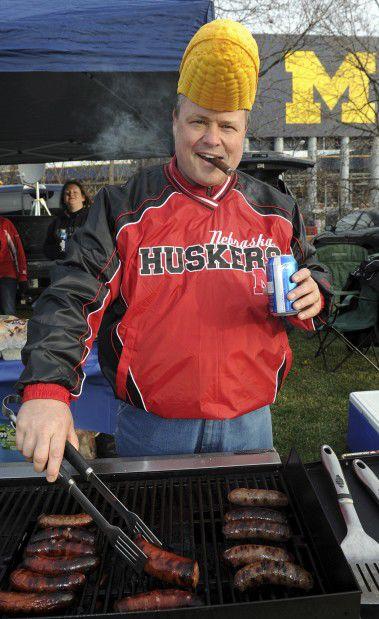 Ohio State vs. Nebraska, 1.21.2012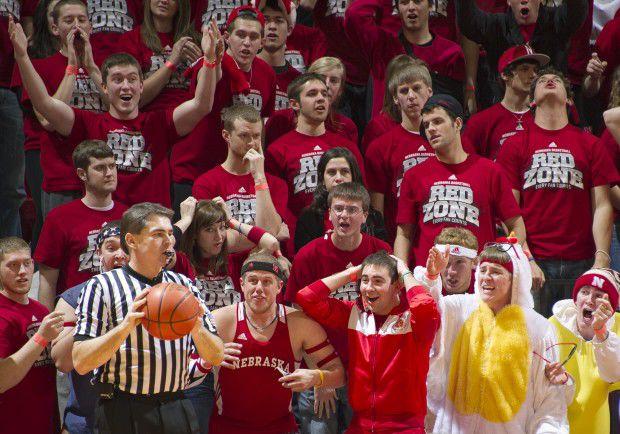 Suh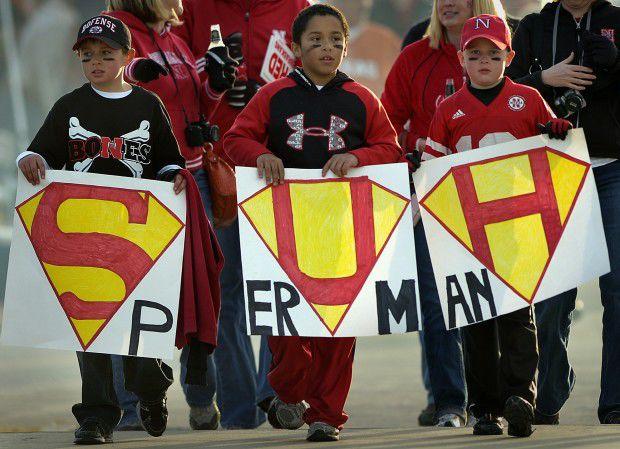 Crowd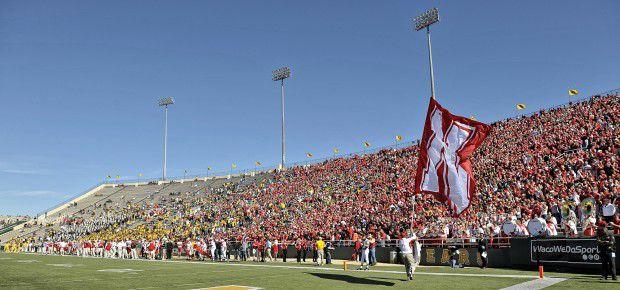 Waiting for tickets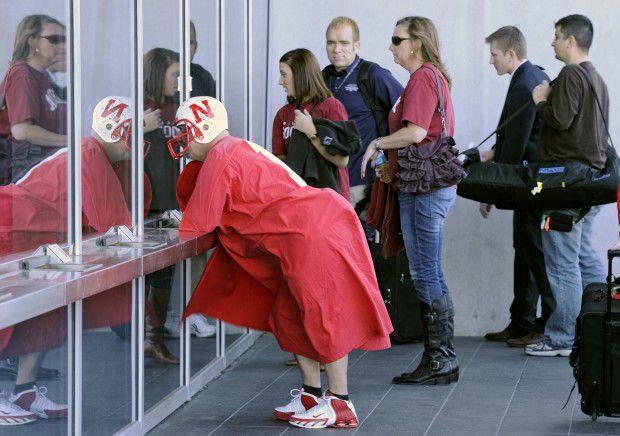 Memorial Stadium