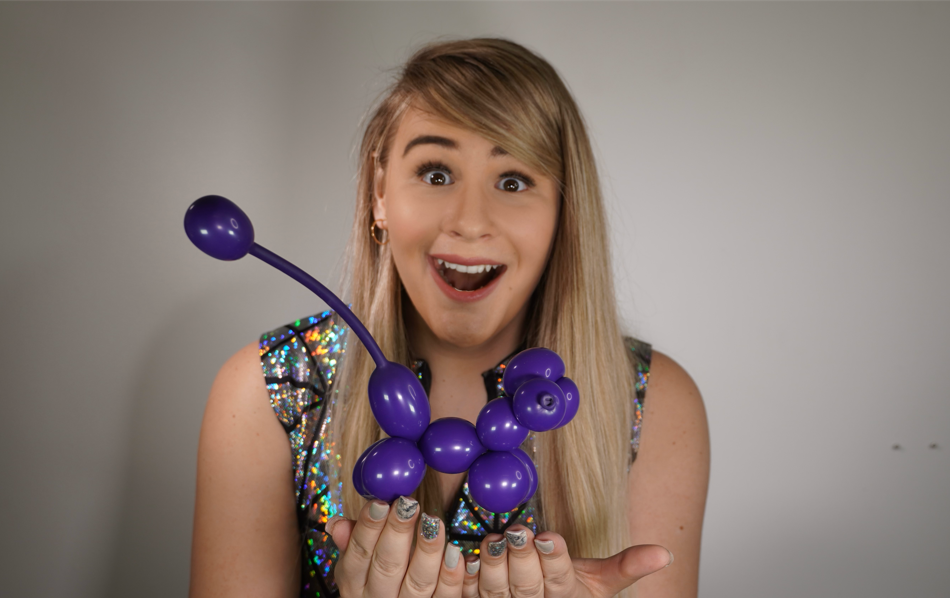 Magician Mikayla Oz was set to perform her first show in Wyoming on Wednesday. She booked six shows for kids and teens at the Campbell County Public Library in Gillette about a year ago, she said, and was excited to bring her family-friendly show about the magic of reading to the state.
Then, last week, the library began receiving calls and emails and noticing social media posts protesting Oz's shows after community members found out she is transgender.
Library leaders didn't know Oz is transgender when they booked her — and, Youth Services Director Darcy Acord said, it wouldn't have mattered.
On Saturday, the Iowa-based magician told the library she still wanted to go through with the show. But by Tuesday, after both Oz and the library received multiple threats from community members, Oz decided it wouldn't be safe for her or the kids to go through with the performance.
"They said, 'You better not f—-ing come to our town," Oz said of a phone call she received Monday night, "'if you do, there's going to be issues.'"
She also got an email with a similar message: "You ain't f—-ing welcome in Gillette."
Also on Monday, Library Executive Director Terri Lesley said, a man came into the library and told staff that they should close on Wednesday, when the first shows were scheduled, and that it wouldn't be safe there.
On Wednesday, Acord said, several families who hadn't heard the shows were canceled still showed up to the library, hoping to see some magic.
But there was another group, of about a dozen people, protesting outside the library on Wednesday. Some wore shirts that said "No Trans," according to Acord, and held signs with slogans including "Don't trans our kids."
Oz said she's never faced any backlash in her career for being transgender before last week. Most of the time, it doesn't even come up.
Lesley said the Campbell County Public Library has never seen anything like this, either, in her 25 years there. When they published a blog post highlighting books on queer topics for teens in late June and publicized it on Facebook, Lesley said, they were trying to bring attention to the collection as part of the library's mission to bring diverse education opportunities to all.
"We're a public library — we never tell anyone, 'you should read this,'" Acord said. "We just say, here are the resources we have if you choose to read them."
The post came during Pride Month, which since 2015 has also been celebrated as Rainbow Book Month by libraries across the United States.
Wyoming Public Radio reported that during a meeting of the Campbell County Commissioners last week, residents criticized the library for pushing a political agenda and unfairly favoring certain groups by promoting the collection.
During more than an hour of public comment last Tuesday, the commission heard concerns that the books were inappropriate for young people and would confuse them about their own identities and sexuality.
Shortly after that meeting, Acord said, some members of the community found a YouTube video in which Oz talks about her transition.
At least one person posted on Facebook about Oz, equating transgender people to pedophiles, calling Oz names and claiming her show would teach children how to be trans. One post said there would be "a response" outside the shows and encouraged people to contact the county commissioners with their concerns.
"It just broke my heart," Oz said. "It's just sad to me that a small percent who want to be very vocal and loud and angry about it ruined it for everybody."
Oz's own career started with a magic show at a library, when she was 4. After the show, she and her mom checked out a stack of magic books that taught her her first set of tricks.
Now, her shows include making things appear, disappear or float — the crowd favorite is usually a bird named Bubbles who reappears throughout the show. When she performs at libraries, which she does often, the show also encourages kids to discover the magic contained in books and to use their local libraries.
What the show doesn't include is any reference to her gender, transition or really anything about herself.
"For lots of kids, the free summer reading programs and performers are some of the few chances they have for those diverse cultural and educational experiences," Acord said. "Most of them aren't going to big urban areas. Lots of patrons really look forward to these."
Touring and performing magic is Oz's full-time job. She performed at 43 libraries in June, and has 36 lined up this month.
Since announcing her cancellation and the reasons for it, Oz said she's been overwhelmed with positive comments. Hundreds of people in Gillette and around Wyoming have sent kind messages and left encouraging comments, she said, and the library has maintained its support all along.
Follow city and crime reporter Ellen Gerst on Twitter at @ellengerst.