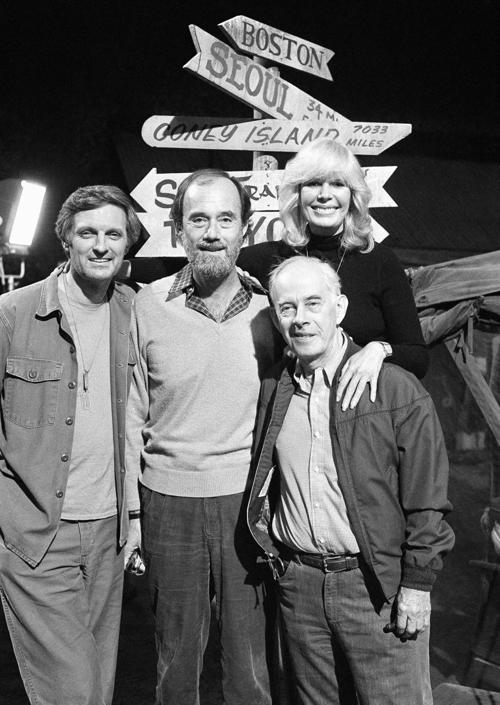 The nation's most famous Army nurse — Maj. Margaret "Hot Lips" Houlihan — will come to Nebraska in two months for the sendoff of the state's first All-Female Veterans Flight.
Loretta Swit, who played Houlihan in the CBS hit show "M*A*S*H" from 1972 to 1983, will serve as guest speaker during the pre-flight dinner for the veterans, their families and the public.
The Sept. 24 honor flight will carry 135 female Nebraska veterans — women who volunteered to serve in World War II, Korea, Vietnam, Desert Storm and Iraq and Afghanistan — on a free, daylong trip to visit the nation's memorials and monuments in Washington.
As with the previous 11 honor flights hosted by Bill and Evonne Williams of Omaha, it begins with a celebration the night before. But this is one of the smaller flights — last year, they took 650 Vietnam vets on one trip — and the couple worried the sendoff wouldn't be as crowded.
You have free articles remaining.
"And we want to do everything we can to make it special for them," Bill Williams said.
So they looked for a celebrity speaker. They thought about trying to book former Secretary of State Condoleezza Rice, but her speaking fees were exorbitant, he said. Swit was within their budget.
They're also opening the dinner to the public, for $100 a seat. The couple will use the money to pay for the ballroom, meals, jackets and hats for the veterans, and buses in Omaha and Washington.
Sandhills Publishing, a longtime supporter of the honor flights, is covering the biggest expense: chartering the jet, Evonne Williams said.
"They came through big-time again," she said. "It's amazing."
Swit will meet veterans and their families during registration, then take the stage for a question-and-answer session during dinner.
And the next morning, the actress will awake at 2 a.m. with the real veterans and join them on the 4 a.m. flight to Washington, where she'll catch another jet home to New York.