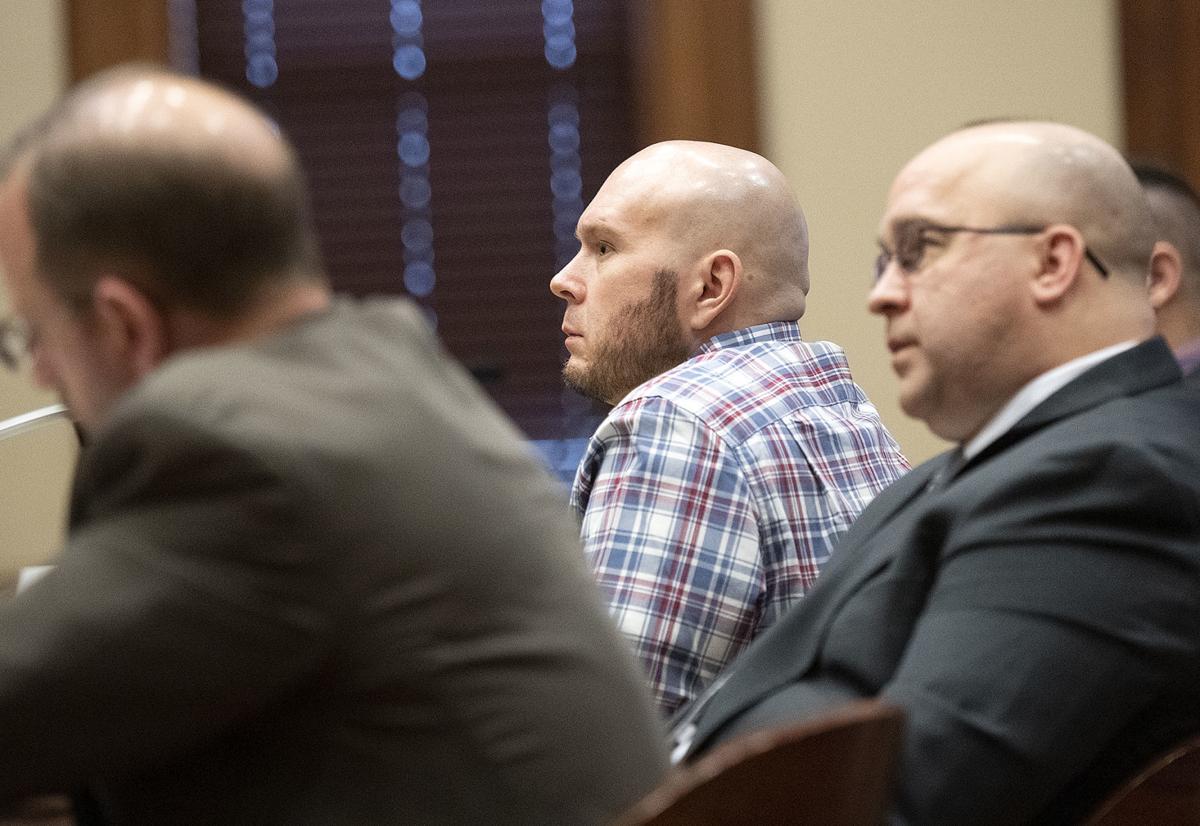 BEATRICE — Both sides at Joshua Keadle's murder trial for the killing of a 19-year-old Peru State student who disappeared early Dec. 3, 2010, agreed on one thing in closing arguments Wednesday.
"Tyler Thomas probably is dead, and that's sad. It's terrible," defense attorney Matt McDonald told jurors.
The concession wasn't a given, considering the Omaha woman's body still hasn't been found more than nine years later.
"But Mr. Keadle is not the cause of her death," McDonald quickly added.
The state disagrees, contending that whatever happened between Keadle and Thomas, Keadle decided to kill her.
The jury will consider both sides when court resumes at 9 a.m. Thursday. The nine women and three men on the jury spent about 3½ hours deliberating the case after receiving it at about 3:30 p.m. Wednesday.
Earlier, Assistant Nebraska Attorney General Doug Warner said Keadle's defense was all "cover-up, lies and deceit." Before even talking to investigators the same day of Thomas' disappearance, he started looking for alibis.
"Why do you need an alibi?" Warner asked. "It's to cover up your tracks."
McDonald said Keadle left Thomas alive at a boat ramp less than 2 miles from the Peru State campus early that morning when she refused to get in his Ford Explorer.
After three days of denials, Keadle admitted she had joined him as he headed to the river to smoke marijuana. He said she wanted a ride to Omaha and offered a sex act in exchange, but then got mad after she did it and he wouldn't take her to Omaha.
Keadle said he pointed and said, "Omaha's that way," before driving away.
"He may be a jerk, but you can't convict him for being a jerk," McDonald said.
He said jurors can't hold Keadle accountable for making a bad decision to leave Thomas at the bank of the river.
He said Keadle had come clean about things he didn't have to — such as cursing as he left Thomas and about how she had threatened to say he raped her because he wouldn't take her to Omaha after the sex act.
If Keadle did kill Thomas, why would he admit to investigators he picked her up that night, McDonald asked.
He told jurors that the state wants them to wildly speculate about what happened despite a timeline that doesn't fit.
You have free articles remaining.
"How many mistakes were made in this case that could've helped solve it?" McDonald asked.
But Warner took issue with his argument that the investigation was shoddy and no agency wanted to claim it.
The fact is that the work got done the best it could because someone — Keadle — destroyed all the evidence, he said.
"All this other stuff is just diversion tactics to take your eye off the ball," Warner said.
He said when Keadle talked to investigators, he was holding the trump card.
"He knows where she's at, and no one else does," the prosecutor said.
Warner said that's why from the very start, even before Keadle talked to police the first time, he started asking people to say he'd been with them that night.
"Mr. Keadle's notion that he needs an alibi is all over this case," he said.
Warner said it wasn't until officers put doubt in Keadle's mind that they could use his cellphone to place him and Thomas both at the river that he changed his story.
Warner said Keadle had taken Thomas to the river to isolate her, then killed her so she wouldn't be able to say what happened.
"Mr. Keadle was in complete control of what happened that night. He's the one who caused the issues. He's the one that took her down there. He's the one who put her in the circumstance where she was," the prosecutor said.
Tyler's a fighter, Warner said.
"If she had a way get to back to town, she would've found a way back," he said. "The only reason she didn't find her way back is because she was thrown in the river. And she was thrown in the river because she was killed."
The defense says it's more likely that Thomas fell in the river or jumped, given how out-of- control she was that night. There was no blood evidence, and Keadle didn't have enough time to clean up. At most, by the timeline of phone records and video evidence, he was at the river with Thomas for 22 minutes.
"We are not running from the facts. They help prove our case," McDonald said.
Warner said however Thomas died — whether Keadle shoved her or shot her and put her in the river — this was an intentional, premeditated killing.