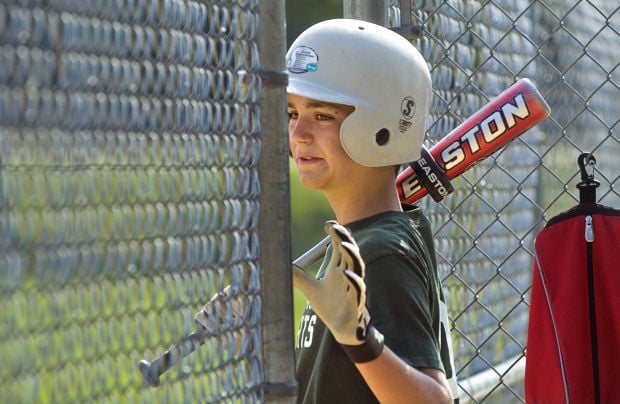 The crack of a bat will signal the return of youth sports in Nebraska after Gov. Pete Ricketts announced Monday a plan to allow baseball and softball teams to begin organized practices on June 1.
The first games will take place June 18.
Those practices and games will be conducted under several health restrictions as the country continues to fight the COVID-19 pandemic.
Not only will baseball and softball get the first crack, but the two sports also will serve as a test module for other sports, including NSAA-sanctioned sports in the fall.
"We really want to step in this slowly so we can see how this works," Ricketts said during a news conference. "We want to take this a step at a time to see how we can roll this out."
Baseball and softball guidelines will include limiting fans to household members only using their own chairs, and players will not be allowed to use the dugouts.
Other guidelines outlined by state officials Monday:
* Players' items should be lined up against the fence at least 6 feet apart.
* Players should use their own gloves, helmets and bats as much as possible.
* Postgame handshakes or interaction between teams are prohibited.
* Parents must remain in their cars or drop off and pick up players afterward.
* Coaches must sanitize shared equipment before and after each practice and enforce social distances.
* Players must bring their own water/beverage to consume during and after practices and games. Sharing of snacks will be prohibited.
* Concession stands will remain closed.
Organized practices for other team sports, like soccer and basketball, remain suspended. Ricketts said baseball and softball were selected over other sports because they involve limited contact.
Monday's announcement affects thousands of parents and kids around the state. There were more than 60 youth baseball teams in Lincoln last summer. American Legion baseball officials, who have a meeting scheduled for Friday, also were awaiting for Ricketts to lift or expand restrictions before making a decision on the summer season. Nearly 2,000 kids play Legion baseball statewide.
Immediately after the announcement, Carpetland Seniors Legion coach Mychal Lanik said he got numerous emails about summer scheduling.
"I think when he (Ricketts) said that, that was a shot in the arm for all of us coaches," said Lanik, who also coaches Lincoln East's varsity team. "I think we're hopeful that some things will start to move that will allow us to get on the field again."
There of course will be some challenges. Many towns are scheduled to host large tournaments, which draw hundreds of players and their families.
Tournament organizers will need to designate areas for player warmups that provide the necessary social distancing measures. When games are complete, parents and family members must immediately return to their vehicles. Spectators for upcoming games must remain in their cars during warmups and will be permitted to approach the fields once the team they are there watch enters the field area.
"Organizers of tournaments are going to have a lot of extra work to be able to make sure they comply with all those guidelines," Ricketts said.
Ricketts acknowledged that playing with masks will be difficult, but encouraged spectators to wear them.
"If you are one of the household members there, that's not a bad idea," he said.
Will the return of youth baseball and softball lead to a dialogue about when to start other sports, or how the fall may look?
"It absolutely will," said Matthew Blomstedt, the Nebraska Commissioner of Education. "The reality I think for us is using every little moment to see how coaches interact, how parents work with coaches and their players to make sure there is some safety.
"Obviously baseball is different than some of our other fall sports, so there's going to be further conversations about what they might look like, but at least it gives us a start to look at fan behavior and parent-coaches behavior."
June 18 would mark the first organized team sporting event in Nebraska since the boys state basketball tournament finished on March 14 at Pinnacle Bank Arena.
Schools also will be allowed to open their weight rooms on June 1 for use by all student-athletes as long as they follow the same guidelines as fitness centers, gyms and health clubs.