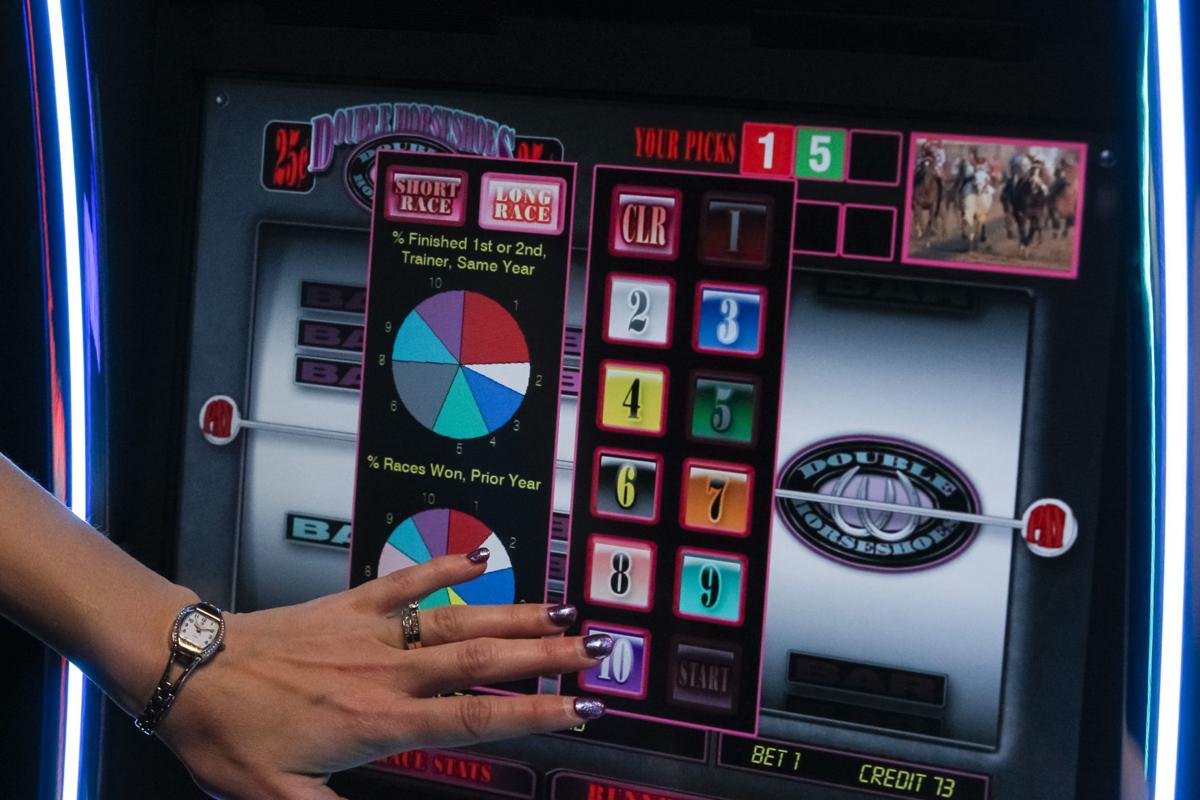 A Lancaster County District judge has blocked plans to install historical horse racing terminals at Fonner Park.
In his order Wednesday, Judge Andrew Jacobsen issued a temporary injunction stopping the Grand Island track from putting in 50 PariMAX terminals, which look like slot machines.
Jacobsen also signaled that the Nebraska Attorney General's Office would likely succeed in its quest to undo a decision by the Nebraska State Racing Commission to approve historical horse racing in the state.
Horse racing industry proponents in Nebraska and other states see these terminals as a way to draw more people to the tracks and sweeten purses for live races, which have declined in recent years.
It was expected that once the terminals were up and running at Fonner Park, the state's other tracks in Omaha, Lincoln and Columbus would add them.
The Racing Commission narrowly approved Fonner Park's request to add historical horse racing last summer, but the track had been waiting for the commission's formal order and then for resolution in two lawsuits against it before installing the terminals, Fonner CEO Chris Kotulak said.
Jacobsen concluded historical horse racing, which allows wagers on recordings of past races in which identifying information has been scrubbed, didn't meet the requirements to qualify as a pari-mutuel wager in Nebraska because the race must be simulcast or run at the track.
"The Legislature has provided for pari-mutuel wagers on horse races conducted in Nebraska, simulcasts and interstate simulcasts," Jacobsen wrote. "Historic horse races are none of those things."
Kotulak said the fight for historical horse racing will likely shift to higher courts.
"In every state where historical horse racing has been contested, Kentucky, Oregon and Wyoming, it has ultimately been proven legal and has been allowed," Kotulak said.
The track has argued that wagers on historical horse racing are already allowed under state laws governing pari-mutuel betting. The terminals are popular with younger bettors who are able to put wagers down without an extended wait between races.
Gambling With The Good Life, which opposes expanded gambling measures in Nebraska, applauded the decision and the Attorney General's pursuit of the case.
"Gambling With The Good Life is pleased with Judge Jacobsen's thorough, well-reasoned order, which confirms our argument that the Racing Commission's rogue approval of expanded gambling on historic horse races violates Nebraska law," the organization's attorney, Dave Lopez, said in a statement.
In a news release, Nebraska Attorney General Doug Peterson said Jacobsen's order applied well-established Nebraska law and the same legal analysis the commission received from the Attorney General's Office in 2018.
"Citizens who are selected to serve on Nebraska commissions have a duty to uphold Nebraska law," Peterson said. "It is concerning that three members of this Commission felt they could ignore the law at the request of one industry. Because of their actions, the Commission has incurred the expenses of hiring outside counsel. That is a cost to the State that could have easily and properly been avoided."
The Racing Commission in October 2018 approved historical horse racing for Fonner Park, then in January 2019 had to undo that vote after Peterson alleged they violated state open meetings laws.
At the January 2019 commission meeting, a deputy in Peterson's office warned the commissioners that they would not be defended by the Attorney General in any lawsuit arising from a vote to approve the terminals' use.
Following their order to approve the terminals for the Grand Island track, the commission was sued by the Attorney General, who alleged its decision violated the state's constitution.
Kotulak estimated that Fonner Park could generate $15 million in state and local tax revenue from the terminals over their first year in use.
Be the first to know
Get local news delivered to your inbox!