MEMORIES & MOMENTS
Jim McKee: Wood Bros. helped stabilize river banks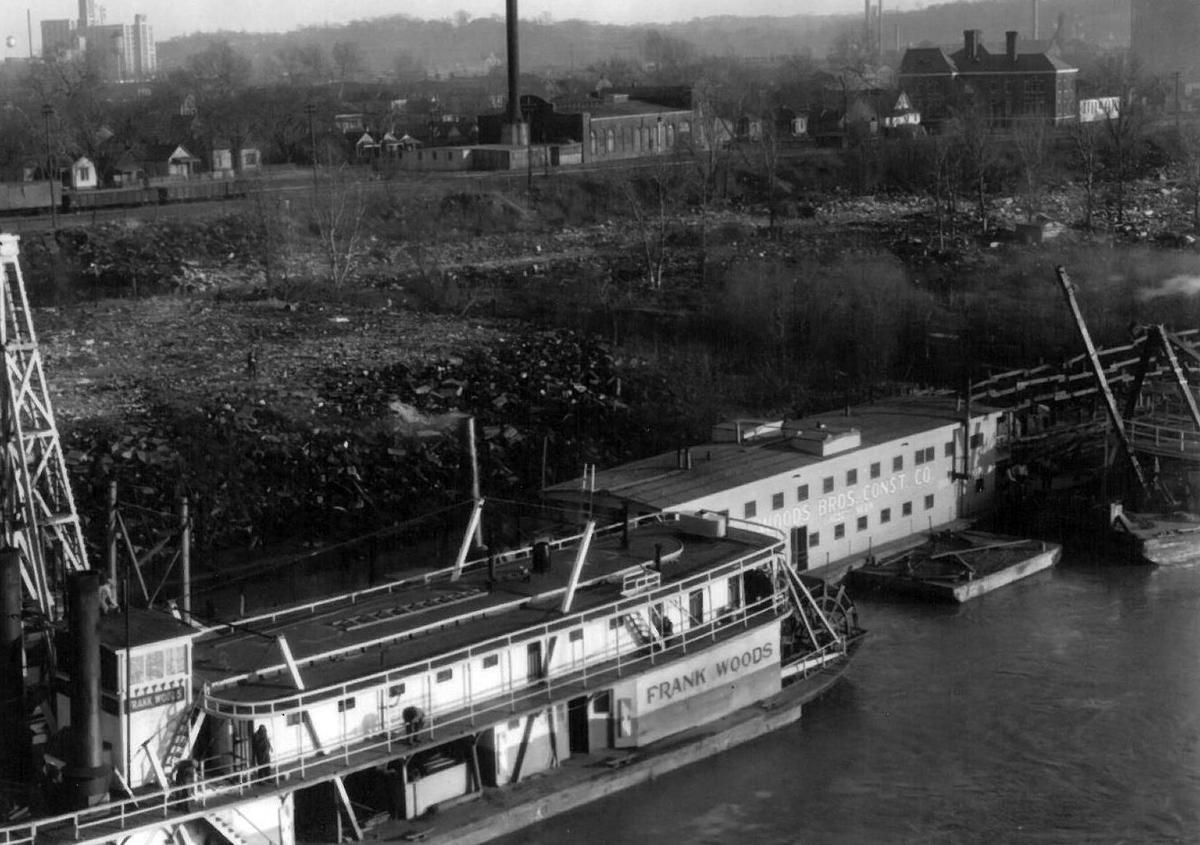 The Woods Brothers various companies in Lincoln have been involved in a myriad of ventures from stallion breeding, wooden silos, streetcars, nurseries, truck manufacturing, coal, aircraft manufacturing and, most memorably, as Lincoln Telephone & Telegraph and real estate.
Some of their lesser-known businesses involve water, ranging from the Panama Canal and Hoover Dam to building major bridges and stabilizing river banks.
In 1876, Frederick Woods moved from Illinois to 9-year-old Lincoln. Ten years later Frederick and sons Mark, Frank and George formed Woods Bros. Co., specializing in livestock, auctioneering and real estate. By the mid-1890s, while their original interests continued, the Woods family added the Woods Bros. Investment Co. with all offices at 1203 O St. By the turn of the century they had moved to 145 N. Ninth St. and added stallion breeding to their interests.
Woods complete a purpose-built, wholly owned $8,600 brick building on P Street, which exists today as the Burkholder Project, and added yet another business to its portfolio, Nebraska Silo Manufacturing Co.
By 1914, a new office building was designed by Woods Bros. Construction Co. at 132 S. 13th St. That Neo-Classical Revival building, completed in 1916 and now on the National Register of Historic Places, is joined to the adjacent, Thomas Rogers Kimball-designed Renaissance Revival Telephone Company building at 130 S. 13th.
An observer once noted that the rambling Missouri River "interferes in politics, rearranges geography and dabbles in real estate." In 1919, Mark Woods and his son Pace reported they were losing farm land on the Missouri River near Herman. Problems with the river were first addressed in the 1912 River & Harbor Act and its Mississippi River Stabilization Project, which aimed to fix the river's depth at a minimum of 6 feet from Kansas City to the Gulf of Mexico and was subsequently extended upstream to Sioux City, Iowa.
The Woods Bros. Construction Co. quickly investigated employing Bignell piles to stabilize the river bank. The piles resembled utility poles made of concrete with a 2-inch pipe down the center so that water could be pumped through them to help sink and seat them. Within a week, pilings were sunk on the Woods' farmland with pumps working 24 hours a day. Steel cables were then fastened between the piles, with trees and brush dropped in, encouraging sand and silt to accumulate.
Within three weeks "the Woods land tract was safe." The idea of combining the piles, cables and brush was called the Woods Brothers Retard System of Bank Revetment. An engineering magazine article noted the revetments or retards were cheaper than dikes around piles or mattress construction and last longer. "This type of construction is controlled by the Woods Bros. Construction Co. with offices in St. Louis, Kansas City and Lincoln, Nebraska," the magazine said.
To continue and expand their river work, the Woods brothers bought the 1892-built, 98-ton steamboat Castiglia and renamed it the Eugenia Woods. The steamboat Elijah Woods was added along with floating crew quarters, and by 1935 the firm was said to have more than 300 employees using "200 pieces of floating equipment … doing inland water work."
A 1932 contract with the federal government through the U.S. Army Corps of Engineers called for the straightening, narrowing and deepening of the Missouri River during which they perfected a method of guiding the water rather than opposing its course, by forming bars of dikes in front of the curves of the river bank. Another contract in 1935 partnered Woods Bros. Construction Co. with Peter Kiewitt, with a two-story building erected on the shore.
During its river work, its Waubonsie Bridge Co. built a bridge at Nebraska City and others in Nebraska. In 1941, in conjunction with Peter Kiewitt & Sons and George W. Condon of Omaha, Woods Bros. Construction built parts of the Martin Bomber plant and runways near Bellevue. As bridge building and river control work on the Missouri-Mississippi and the Gulf Coast continued, the company even bid on the construction of the Panama Canal and Hoover Dam. Through the decades, silo construction as well as bridge and river construction fell by the wayside. Today, Woods Bros. Construction Co. is largely forgotten, with the real estate portion of their business a subsidiary of Berkshire Hathaway.
If you scratch below the surface, however, there are still charitable funds doing great things in Nebraska and across the United States. The grants are funded from the Woods Brothers' many business interests, including Addressograph Multigraph, Sahara Coal Company, Lincoln Telephone & Telegraph, Arrow Aircraft, Patriot Truck Co., etc.
Historian Jim McKee, who still writes with a fountain pen, invites comments or questions. Write to him in care of the Journal Star or at jim@leebooksellers.com.