MEMORIES & MOMENTS
Jim McKee: Television comes to Lincoln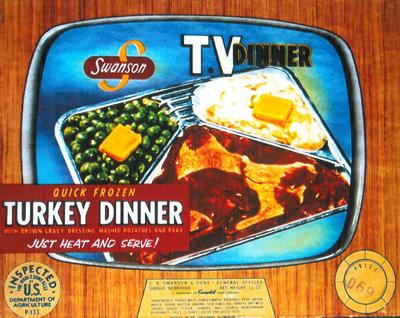 Many inventions are credited with changing the way we live, from the automobile, electricity, antibiotics and space travel to the computer. But television changed the way we communicated, learned and even ate. Like many new ideas, it came into being so fast, it is hard for many people younger than age 50 to even conceive of life before its existence. Yet, it really isn't that old.
After its practicality was introduced at the New York World's Fair in 1939, television arrived in Nebraska scarcely a decade later at noon on Aug. 29, 1949, when WOW-TV (channel 6) went on the air in Omaha. At that time, an estimated 2,000 TV sets existed in the state.
WOW-TV was, of course, owned by Woodmen of the World, which also established WOW radio early enough that it was allowed to keep the initial W in its call letters despite the FCC deciding that all stations west of the Mississippi River would have call letters beginning with K.
In 1975, when then owner Meredith Broadcasting of Des Moines, Iowa, sold the station to Chronicle Publishing, the TV station's call letters were changed to WOWT to conform to the FCC's four-character format.
Omaha's (and Nebraska's) second TV station was to be KMA-TV, owned by May Broadcasting of Shenandoah, Iowa, but the FCC denied the request. Thus KMTV (channel 3) launched on Sept. 1, 1949, with studios at 27th and Farnam streets.
An interesting corollary to Omaha's entry into television came about shortly afterward, when C.A. Swanson & Sons copyrighted and introduced the TV dinner in December 1953, with its pasteboard package carefully designed to resemble a television screen. Within months, annual sales reached 25 million units.
In 1950, James Stuart, president of Cornbelt Broadcasting, which also owned KFOR radio in Lincoln, applied to the FCC for KFOR-TV. Almost immediately, rival KOLN-TV made an application. The University of Nebraska Board of Regents followed in 1951 with a FCC application for a noncommercial, educational station.
Both KOLN-TV and KFOR-TV licenses were granted in 1952, with KOLN as channel 12 and KFOR as channel 10. KFOR began construction of a new brick building for offices and studios on the southwest corner of 48th and Vine streets, with engineer Elmer G. Nelson planning to attach its TV antenna on top of the KFOR radio tower.
On Feb. 1, 1953, KOLN announced its affiliation with the DuMont Television Network and it aired a test pattern at 4:45 p.m. on Feb. 18. Actual programming started 15 minutes later.
In May 1953, KFOR went on the air, and Lincoln, like Omaha, suddenly had two television channels.
KFOR hired the University of Nebraska to produce a documentary in 1953 titled "TV Comes to Town," which showed KFOR being built without mentioning the station by name.
In February 1954 John Fetzer of Kalamazoo, Michigan, purchased KOLN-TV from the Cornhusker Television Corp., and the following spring acquired KFOR-TV. FCC regulations prevented ownership of more than one TV station in a market, so Fetzer first moved KOLN to channel 10 and then gave the channel 12 license to the University of Nebraska as KUON-TV, leading to the birth of educational television in Nebraska.
KUON went on the air Nov. 1, 1954, using KOLN-TV equipment with morning-only programming. It operated from the basement of the University of Nebraska's Temple Building, using a transmitter, antenna and studio donated by the Fetzer Foundation.
The DuMont network ceased business in 1956, and in 1961 KGIN-TV (channel 11) began as a satellite of KOLN-TV, utilizing its 1,000-foot tower near Beaver Crossing. KOLN's new studios opened at 40th and W streets in 1964 with a staff of 113 and advertised that "Channel 10 was the 98th market in the U.S."
KLKN-TV (channel 8) opened in the old Black Coach restaurant building as an ABC affiliate in 1996, again giving Lincoln two commercial TV stations.
Interestingly, KFOR-TV still exists, but now as channel 4/27 in Oklahoma City, Oklahoma.
Historian Jim McKee, who still writes with a fountain pen, invites comments or questions. Write to him in care of the Journal Star or at jim@leebooksellers.com.