MEMORIES & MOMENTS
Jim McKee: Prohibition and root beer in Lincoln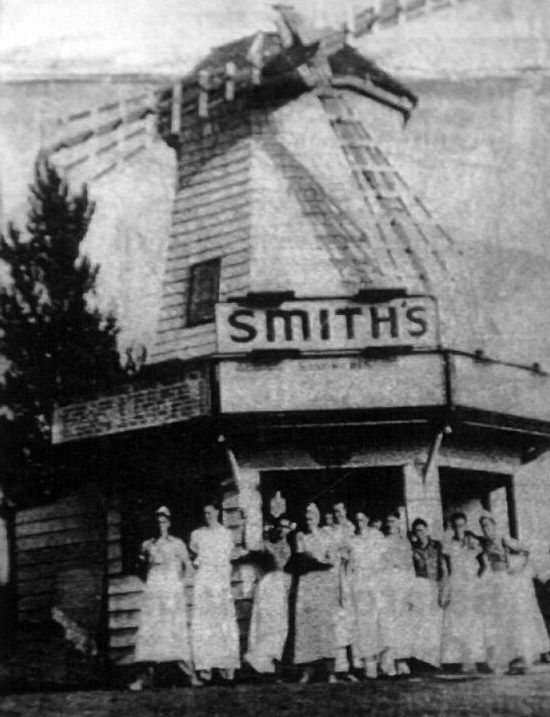 The United States, Nebraska and Lincoln had varying experiences with prohibition which some sources claim laid the groundwork for organized crime. But another side effect was the growth of an innocuous product — root beer. And with the carbonated beverage came the suddenly popular but now all-but-forgotten root beer drive-in.
As Nebraska opened for settlement in 1854 and immigrants poured in, one of the first businesses in most new communities was the saloon. Although whiskey had a long shelf life, beer because it was not pasteurized, could not be shipped long distances or stored, which meant the inception of many small local breweries.
Even as saloons and breweries prospered, an equally growing segment pushed for outright prohibition of all alcoholic beverages, with some communities boasting they had no saloons and never had had any. In 1890, Lincoln was at the center of a statewide organization pushing for prohibition, and in 1909 the city voted to go dry by 349 votes.
Just two years later, in 1911, the "wet" faction prevailed and the saloons reopened.
Although the entire state of Nebraska went dry in 1917, it was but a prelude, because in January 1919, the U.S. passed the 18th Amendment bringing prohibition into effect nationally. Prohibition interestingly allowed two loopholes; home brewing was excluded from the law and so-called "near beer" with less than half of one percent alcohol content also was allowed.
Still, for all intents, major brewers suspended production with Storz in Omaha, Nebraska's largest brewer, changing its name to Storz Beverage & Ice Co. and starting to make root beer. In Lincoln, of the city's 29 saloons, nine stayed in business with soft drink sales. The balance simply closed shop.
What would popularly become root beer had been around at least since colonial days, known as small beer and often had a trace alcohol content. In about 1876, Philadelphia pharmacist Charles E. Hires began producing packets of what he called "root tea," which was a dehydrated mixture of some 25 herbs including sassafras. The packets, which sold for 25 cents, simply were dissolved in five gallons of water. Hire soon developed a fountain drink and later a bottled version which he renamed root beer, partially to attract beer drinkers.
With national prohibition in 1919 others began entering the field and during the first year of the Great Experiment, Roy Allen and Frank Wright partnered in what they called A&W Root Beer. Nehi and others, including many small local concerns, entered the market, and even Edwin Perkins of Hastings added a root beer flavor to the Kool Aid roster.
In Lincoln, root beer sales began and by the mid-1920s were a fixture. Some outlets were inside soda fountains. Tillman's Books, Stationery and Restaurant at 3513 Holdrege, the Iceberg at 14th and N streets and Hickok's at 3320 Sheridan Blvd. all featured 5-cent root beer on their menus.
Root beer drive-ins also took hold. The Dutch Mill on the southeast corner of South Cotner Boulevard and O Street opened in 1927. The multi-sided wooden building featured a huge rotating, electrically illuminated mill wheel with car service furnished by "tray boys" who delivered 5-cent, heavy glass, frosted mugs of root beer. Tiny children's mugs were free.
The Mug on the southwest corner of 33rd and O had a similar menu which featured Richardson's root beer with male carhops dressed in black pants, white shirts and black bow ties. The 25-foot-tall cylindrical building had a service window resembling a smiling face above which eyes moved back and forth. The top was lined with electric lights simulating foam. The old Leon's Lighthouse at 3856 Normal Blvd. was converted from a barbecue restaurant to a white-painted root beer stand in the form of a lighthouse.
The Kearney Hub editorialized there was "plenty of beer to be had in Kearney … dispensaries are being run with the full knowledge of the police department." Of course all they offered was root beer.
With prohibition ending in 1933, beer production restarted in earnest. At one minute after midnight on the day prohibition ended Rosser "Ole" Herstedt opened the extant and supposedly now world famous Ole's Tavern in Paxton. In Lincoln only beer was legal and then could only be licensed where there was a patrolman on beat such as Havelock and downtown Lincoln.
Root beer sales, interestingly, actually increased,with Lincoln adding A&W drive-ins on North 48th Street and the Missouri Pacific overpass and South 48th and Van Dorn streets as well as others.
The Mug closed in 1959 becoming the site of a rose garden, the Dutch Mill was briefly Gateway Bank and then razed, and the Lighthouse was quietly torn down as Normal Boulevard was widened.
Root beer remains popular but one ponders what became of the millions of the once-iconic heavy glass mugs.
Historian Jim McKee, who still writes with a fountain pen, invites comments or questions. Write to him in care of the Journal Star or at jim@leebooksellers.com.