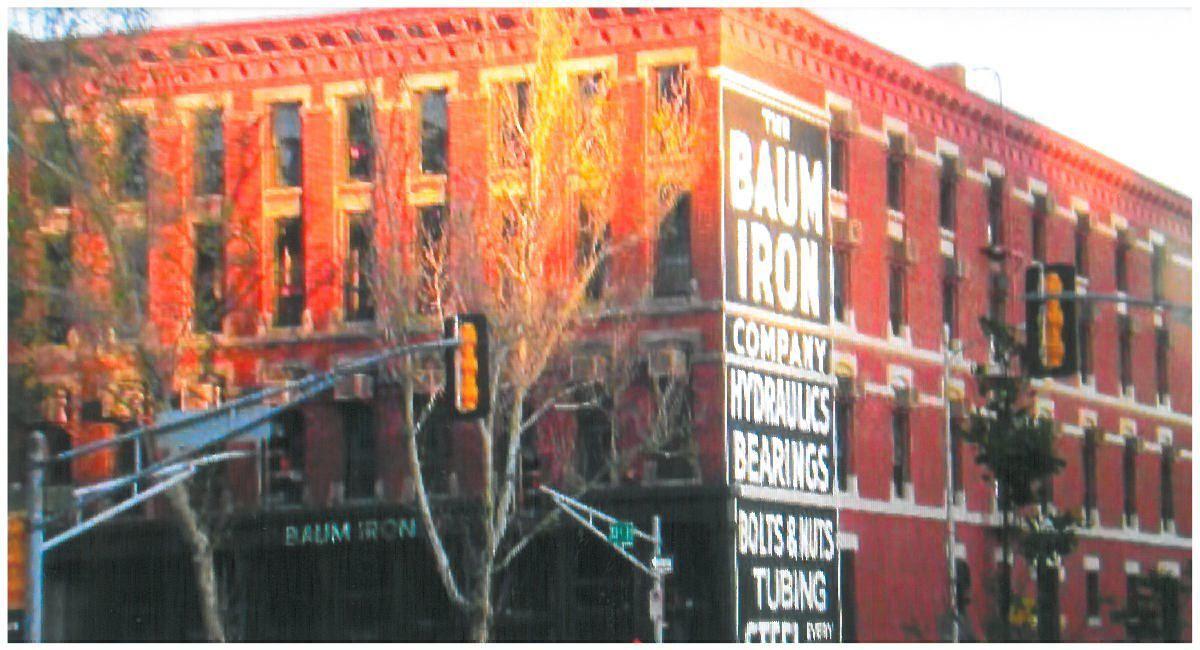 Although there were probably outlets for hardware in the fledgling Omaha City shortly after the city's birth along with Nebraska territory in 1854, they must have been within general mercantile stores.
It has been said that the Baum Iron Company was established in 1857,  however it is difficult to trace it, except through mergers, to that date though at one point in time it is generally agreed that they were one of the largest wholesalers of iron products in the Midwest.
In March of 1874 William Broatch opened a hardware store in Omaha and in 1880 built a three-story building with a 44 foot front at 1209 Harney Street. Seven years later a fourth floor was added. Broatch himself found time outside of the hardware business to be elected to the Nebraska Legislature in 1881 and was Omaha's mayor in 1887 and 1895. Early in the 20th century a history of Omaha noted that by his opening "in spring of 1874 [he] is therefore the oldest merchant in the hardware line in the city."
Daniel Baum, whose father immigrated from Switzerland, was born in 1827 in Harrisburg, Pennsylvania . At 19 Daniel moved to Davenport, Iowa, and shortly afterward to Burlington, Iowa. In 1870 he moved to Nebraska as a railroad contractor, building a section of the Burlington & Missouri River Railroad "westward from Plattsmouth." 1876 saw him located in Lincoln with a "shelf and heavy hardware" store.
Eleven years later he relocated in Omaha, where he established the Baum Iron Company with himself as president and son James as vice president. In August of 1888 the firm incorporated with capital of $100,000 and occupied a five-story building at 1208 Harney Street.
Carl Fried moved his hardware business to Omaha, locating on Douglas Street which, six months later, became the Lee, Fried & Company.
Steele, Johnson & Co. a wholesale grocery business was established in 1868 in Council Bluffs and in 1871 moved across the Missouri River to Omaha where they built a three-story brick building with a cast iron façade, fabricated in St. Louis, at 1221 Harney Street across the street from the Baum Iron Company, although they evidently dabbled in hardware as well noting they had become "agents for Benwood Nails" in 1883. They were also known as one of the largest wholesale grocers in the west. In 1884 they added the extant fourth floor to the building.
Lee, Fried & Company became the Lee-Clark-Andreesen wholesale hardware company and moved into the Steele, Johnson building in 1890, becoming successful enough to have 10 on-the-road salesmen.
Baum Iron Store Company consolidated with the W. J. Broatch Company in 1905, becoming the Baum Iron Company and purchased the 1221 Harney building, moving across the street to the south from their previous location.
In April of 1930 David Allen, son of Sloan Allen and grandson of Daniel Allen, was born. David graduated from Yale in 1950, received a master's degree from Harvard in 1953 then attended Harvard Law School though he did not graduate. By 1977 Sloan Allen owned all the shares of Baum Iron Company (sometimes referred to as Baum-Meyer) and died intestate in March of 1987. Thus David, who lived with his father at 3722 Dewey and walked to work with him every day, summer and winter, inherited the business, house and all of his father's assets.
At his father's death David ordered Crosby, Kunold, Burket Funeral Directors to not publish an official death notice, resulting in less than six people including funeral home staff in attendance at the funeral. The taxable estate was valued at $11,606,940. In 1988 Hydraulics Baum, S.A. was incorporated in Neuchatel, Switzerland, with a management agreement with Baum, Nebraska and in the early 1990s David Allen quietly moved to an apartment in Switzerland. A subsequent IRS audit showed David had transferred all his assets to a Liechtenstein corporation while the house at 3722 Dewey was sold to Baum, Delaware. The house was ultimately seized by the IRS with proceeds used to pay art of David Allen's considerable tax liabilities.
Meantime, Baum Iron Company of Omaha continued to operate and later reincorporated in Delaware as Baum Hydraulics Company. David Allen's status is unknown but the nine-bay, four-story building at 1221 Harney Street is still the operational headquarters of the firm and is on the National Register of Historic Places as part of the Old Market District.
Historian Jim McKee, who still writes with a fountain pen, invites comments or questions. Write to him in care of the Journal Star or at jim@leebooksellers.com.