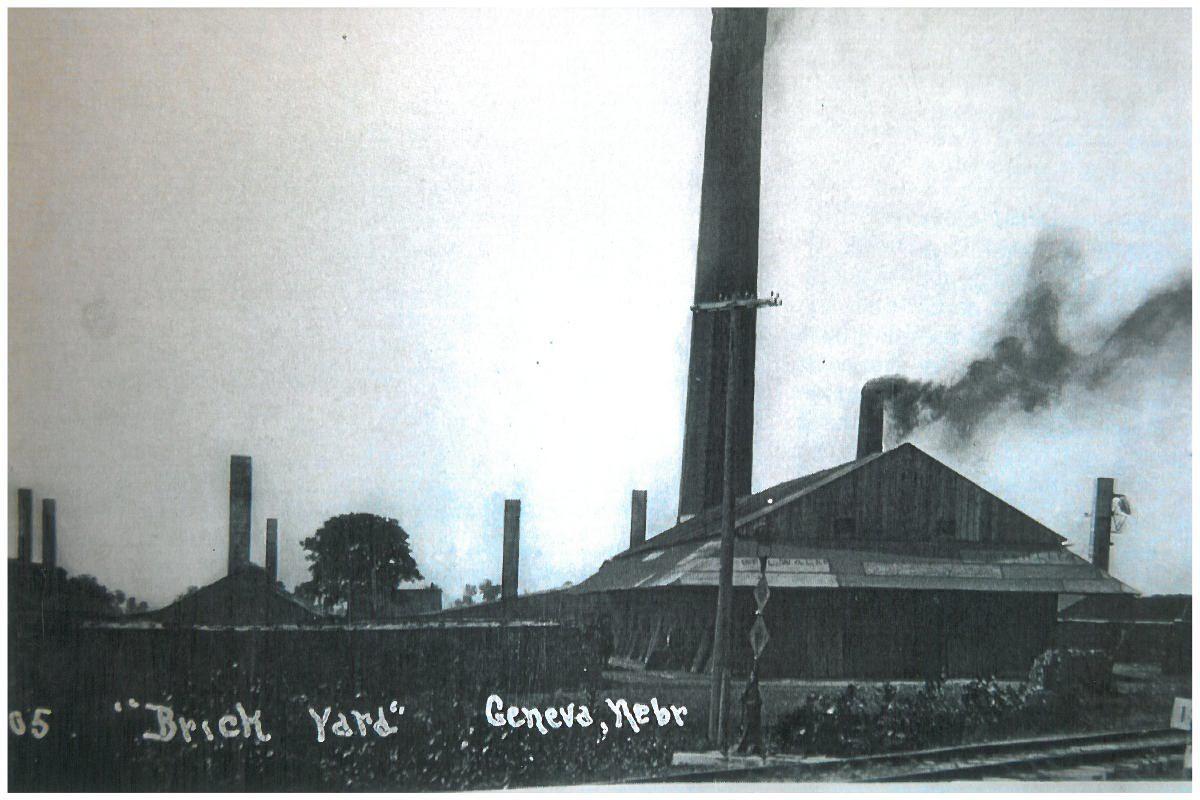 After the close of the Civil War, westward expansion of Nebraska was spurred by land grants extended to Union soldiers. This brought farmers and ranchers, which in turn brought merchants and tradesmen who became the nucleus of towns.
The railroad however provided the greatest incentive for establishing towns as they required service stops every seven to 10 miles which in turn created freight and trading points. Along with the settlers came men, today termed entrepreneurs, who sought opportunity and, in many cases, established businesses but were frequently waiting to see where the railroads located sidings and depots, creating towns.
Solomon Roher obtained land from the St. Joseph & Denver City Railroad near the north edge of Webster County and not far from the geographic center of the U.S. in 1876. Roher gave about half of his land to the railroad to ensure location of a watering, coaling and shipping point, then hired A. B. Smith to plat what he first called Belmont.
When the post office department demurred on the name, there being another Belmont in Nebraska, the name Blue Hill was chosen for a "bluish atmosphere surrounding the area."
The Blue Hill post office opened in December of 1878 on the Hastings branch of the Burlington & Missouri River Railroad as it built through. The following year Henry Gund and Christian Koehler, who also operated an elevator in Ayr, built an 18 by 24 foot elevator under the name of Henry Gund & Co. In 1883 the Webster County Bank opened with C. Koehler as cashier and three years later reformed as the First National Bank with Gund as president and Koehler as cashier in a new two-story building the pair also built.
The bank even featured Blue Hill's first telephone with a line which initially ran only from the bank to Gund's home.
Knowing central locations were favored for county seats, Henry Badger platted Henry, Nebraska, on Nathaniel McCalla's land near the center of Fillmore County in 1871. McCalla's daughter Emma however named the new post office Geneva. Although a post office had opened at Geneva in Richardson County in 1858, it closed in 1862 allowing Geneva in Fillmore County to open in 1871 with a still unique Nebraska name.
Lot sales followed in 1872, and the following year stores, houses and a frame courthouse were built. In July of 1879, 56 citizens petitioned the county to incorporate the village of Geneva, and the following year the population was reported at 250.
In June of 1886 the Burlington & Missouri River Railroad arrived and, with a population now over 1,000, Geneva was reincorporated as a city of second class in 1889. Town builder John Blair's Fremont, Elkhorn & Missouri Valley Railroad extended the Chicago & Northwestern Railroad to Geneva in 1887 which prompted the A. Koehler Co. to replace their elevator with a new grain elevator adjacent to the railroad's tracks.
Although defeated in 1889, a new courthouse was approved and completed in 1894 at a cost of $46,177 and a clock tower added in 1909. In 1915 a new $20,000 city auditorium was added on North Ninth Street, the city continued to grow and, by the 2010 census, reported a population of 2,217.
Christian Koehler, the oldest of nine brothers and two sisters, was born in Galena, Illinois, in 1856. Christian arrived at Ayr in Adams County, in 1879 where he worked for Gund & Co. which had just built a "large grain elevator." The following year he purchased the Greig Drug Store but sold it in 1882, apparently to concentrate on the grain business and married Anna Gund. Christian then purchased an interest in Gund & Co. which expanded its grain interests to Strang, Wilber, Hastings and Blue Hill.
Anthony Koehler established A. Koehler Co. in Geneva on G Street in 1885, building a new elevator on the Chicago & Northwestern's track with the railroad's arrival. Anthony's brother Barthold "Bart" moved from Hastings to work for the Geneva firm in 1900 with Bart's son joining in 1924, which advertised being in the grain, lumber, coal and cement businesses.
At "Bart's" death, in 1926, the business was assumed by his sons John and Ben. A turkey hatchery was added to their interests in 1937 and within a year they were raising 1,000 turkeys a year. The business then began growing by acquisition, purchasing Sheridan Grain Co. and the McNeal Elevator Co. in 1938, a fertilizer division in 1954 and the Bolton Lumber Co. in 1943.
Through the years the original Koehler brothers and successive generations, with widely varied areas of expertise, were in business as grain dealers, a drug store, banking, lumber, brick manufacturing, a bridge building company, the law as attorneys and served in public offices including postmaster, mayor and city council as well as association boards, the original board of Mary Lanning Hospital and boards of education. Parts of Koehler Co. were sold off in 1963 with the last of the divisions going in 1973, over 85 years after its formation.
Historian Jim McKee, who still writes with a fountain pen, invites comments or questions. Write to him in care of the Journal Star or at jim@leebooksellers.com.