MEMORIES & MOMENTS
Jim McKee: Holt County has long history, several names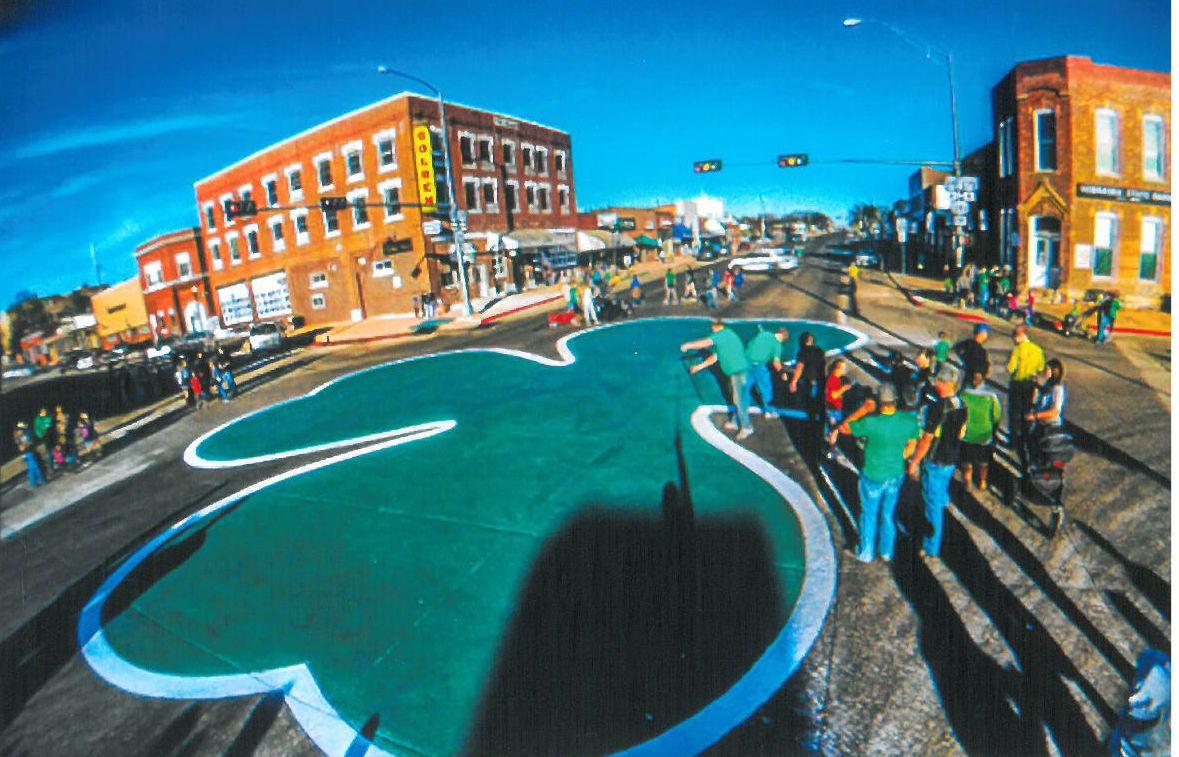 Like Many Nebraska counties, today's Holt County has had several names and county seats. Although John O'Neill is usually referred to as "general," he was also a sergeant major and captain in the Union Army during the Civil War and is most certainly responsible for the establishment of several Nebraska communities.
As early as 1862 what would become Holt County was named Elkhorn County and was attached to Frontier County for judicial purposes. A decade later the nearly 50 residents investigated the possibility of incorporating a county but found that legislatively they had to have a population of at least 200, ten of which had to be taxpayers. It was in that sparsely populated area that the McEroy Colony of Wisconsin settled about half a mile southeast of today's city of O'Neill and on June 10, 1874, obtained a post office which they named Rockford.
In 1873 Civil War veteran John O'Neill of Virginia traveled through the Midwest searching townsite locations. When he visited Rockford, he determined that that area of Nebraska represented the best possible qualifications.
John O'Neill's first colony arrived near Rockford in April or May of 1874 where they found no buildings or houses and only one lonely business, a just-opened general store. That May the group built an 18 by 36-foot sod house which they optimistically called the Grand Central Hotel. That lone structure housed 13 men, two women and five children during that winter. At some point that year Thomas I. Atwood platted the original 160-acre village that would become O'Neill.
O'Neill's second colony arrived from Scranton, Pennsylvania, in April of 1875 and that March 10 Rockford was renamed O'Neill City. As the fledgling city was on the trail to the Black Hills gold rush, buildings began appearing and an 80-acre addition to the original site was platted.
In June of 1876 Governor Silas Garber appointed commissioners to Elkhorn County which was renamed Holt County in honor of President Abraham Lincoln's Judge Advocate General Joseph Holt. Pending an election of the citizens, the county seat was temporarily placed at the home of H. W. Haines at Twin (Lasser) Lakes. That August the first election was held but was declared invalid and called again for December at which time the county seat was voted to Paddock. 1876 also saw the arrival of the third group of John O'Neill's colonists, adding over 100 to the city's population. The fourth, and final, group of colonists arrived in 1877 but their number was unrecorded.
Two years later O'Neill City had grown to the point where it supported two or three general stores, two hardware stores, a doctor/druggist, blacksmith and hotel. With a successful community and more central location, a special election to revisit the location of the county seat was called in 1879 pitting O'Neill City against Paddock and an unnamed but defined point in the northwest quarter of Section 25. The vote showed O'Neill City with 279 votes, Section 25 with 37 and Paddock with only 37, resulting in all county records being transferred to O'Neill City.
The Chicago & Northwestern Railroad arrived in 1881 and was joined that August by the Sioux City & Pacific Railroad. Because the town name shown on the depot and railroad timetables was simply O'Neill, when the city incorporated as a village on October 24, 1883, the word "city" was officially dropped.
A new $16,000 courthouse was completed in 1885 and in 1889 O'Neill reincorporated as a city of Second Class just before the 1890 federal census showed the population had grown to 1,226. At the point of the census O'Neill reported having four banks, four churches, six general stores, three hotels, four newspapers, two pharmacies, two hardware stores, a brickyard, gristmill and a $10,000 chicory factory.
Perhaps O'Neill's most famous citizen was Moses Kinkaid whose 1904 Kinkaid Act originally proposed allowing 1,280-acre homesteads in Nebraska's 37 sandhills counties. Although ultimately amended before passage to 640 acres, it was still a huge change from the original 160 acres and made settlement an economic possibility.
Moses Kinkaid's second floor office later became the home of the Holt County Historical Society's museum and looks down on the intersection of 4th and Douglas Street's huge green shamrock.
Although John O'Neill is the obvious "father" of the city of O'Neill his use of "general" is not totally clear as some sources show his highest rank as captain and indicate he may have been a general in the Fenian Army or some other force than the Untied States Army.
Historian Jim McKee, who still writes with a fountain pen, invites comments or questions. Write to him in care of the Journal Star or at jim@leebooksellers.com.