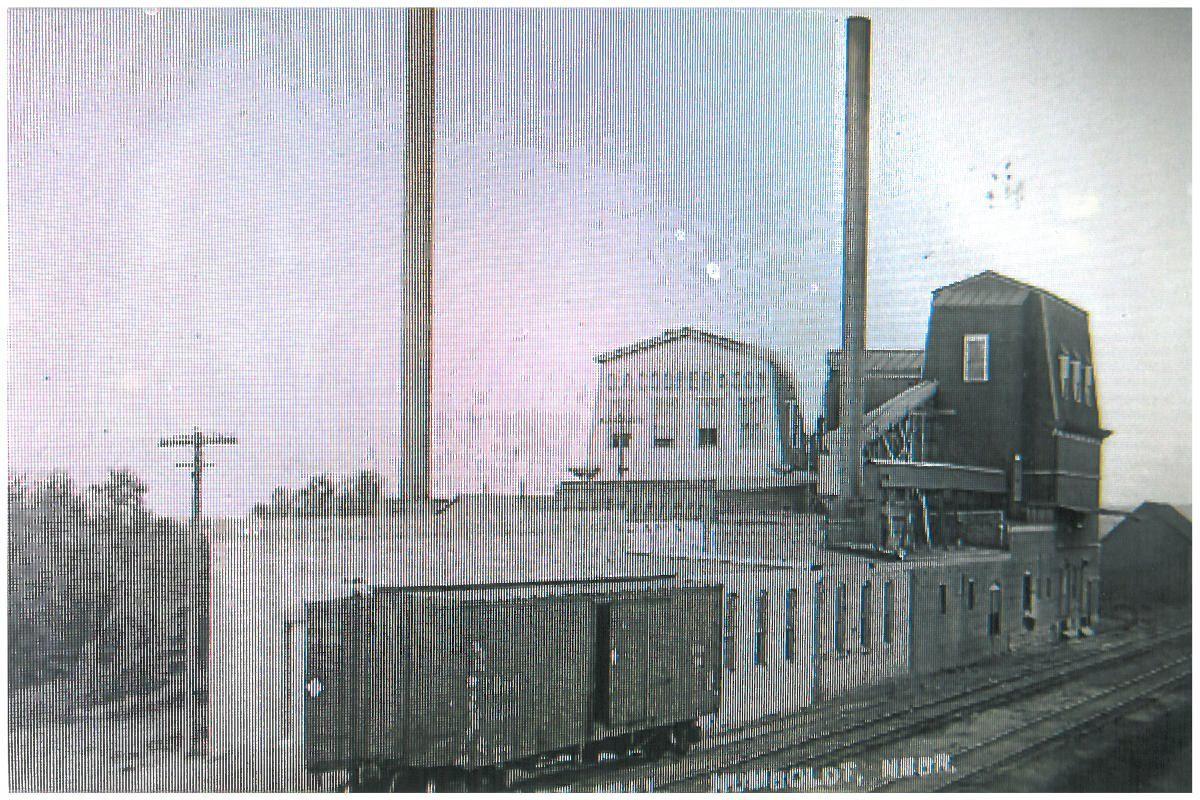 Much of Nebraska's early history is clouded with variants of spelling and dates with many stories and biographies so confusing it is difficult to know what is true and what relied on imperfect memories.
Even late into the 20th century the most frequently told variant can become a seeming fact and confuse the true story. Some of O.A. Cooper's biographies and even autobiographies and Humboldt, Nebraska, histories suffer from this "fake news" syndrome.
Nearly a decade after the first settler arrived in the Humboldt area of Richardson County in 1865, Judge O.J. Tinker reportedly purchased what would become the site of today's Humboldt from John Scott for $1.
Two years later the Nims brothers built a stone store nearby on Long Branch Creek, close to the north fork of the Nemaha River. The following year, spurred by a gift of several square blocks, on the south side of the just-platted village of Humboldt's city square, the Nims either built a second stone store or moved their earlier one into the fledgling community.
With the arrival of the Atchison & Nebraska Railroad in 1871 the village of Humboldt, named for Humboldt, Tennessee (or Baron Fredrich Alexander von Humboldt), began to flourish, was incorporated in 1873 while the post office had opened in 1861 (or possibly 1871 or 1875).
It is generally acknowledged that the first flouring mill in the Humboldt area was the Wilhite & Columbia operation on the Nemaha River but that it may have been abandoned before completion. Another history says that W.M. Sophe's (spellings vary) upstream mill was opened in 1875 and is sometimes said to actually be the completed Wilhite & Columbia Mill. This mill was described as being a one-story, 24-by-40 building with two burhs/runs of stone.
In 1849 or 1850 Orrin (sometimes Orion) Alonzo Cooper was born in New York, then, after several moves, Orrin and his father Henry moved to a farm near Table Rock, Nebraska, in 1868 or 1869. In 1871 Orrin left the farm and began working for a grain company in Table Rock.
A biography of Orrin Cooper states that he "began at his present industry in 1873 in Humboldt at a mill" built by the Grangers which would become Linn & Cooper. This mill was described as being a two-story, frame, 24-by-36 foot building which cost $3,200. His autobiography confuses the issue a bit by saying he established a lumberyard and grain business with J. L. Linn in 1876. While another history says he moved to Humboldt in 1879 while, with Linn, he purchased the Table Rock Grain Company.
From 1879 onward sources seem to begin to agree that Cooper, Linn and L. B. Brinson established a steam-powered, $50,000 mill in Humboldt along with a lumberyard and livestock operation while Linn also remained as manager of Table Rock Grain.
In 1880 Brinson sold his interest and the mill became Linn & Cooper while next door Humboldt Mill Company began construction of a $15,000, three-story, operation with four run of burhs. An 1882 history reported that Linn & Cooper had established mills in Calvert and Stella, Nebraska, with mill sales of $350,000, lumber at $130,000 and livestock and grain at $220,000. Their Humboldt mill was then described as being in a 50-by-30 foot, four-story building with four runs of stone and two rollers yielding a capacity of 100 barrels per day. Linn left the mill in 1885, keeping the lumberyard while Cooper retained the mill, which burned the same year. J. L. Linn's son C. M. Linn rejoined the rebuilt mill in 1890.
Orrin Cooper saw an opportunity developing and in 1890 established the Humboldt Light Plant with his son as manager. Electricity was first supplied to the mill, then their home, by wires strung from poles and convenient trees. Within a short time, service was extended to the brickyard, Humboldt businesses, homes and later to the villages of Table Rock and Dawson. In 1898 Cooper and several other businesses established a local telephone company.
A 1913 history said that Cooper & Linn-owned mills at Elk Creek, Smartville, Sterling, Beaver City, Ludell, Atwood, Blakeman, Wheeler and St. Francis. Linn left the company in 1915 supposedly due to Cooper's tendency to gamble on grain futures, and then lose with the firm ultimately reincorporating as O. A. Cooper.
The mill again burned in 1923 and a month later Cooper passed away. The mill and power plant were rebuilt from insurance proceeds. The electric plant was old to Commonwealth Edison in 1925 for a reported $150,000 and later acquired by Consumer's Public Power while the Humboldt mill itself was enlarged in 1944. During the 1960s and 1970s mills were acquired at Cozad, South Sioux City, Oklahoma City and Abilene, Kansas.
In 1976 (or 1980) Cooper Mills was acquired by Central Soya Corporation and later operated by ADM. Alliance Nutrition. The Humboldt mill burned yet again in February of 2017 in a fire so intense the adjacent Burlington Northern Railroad was forced to close briefly.
In 1974 the Cooper Nuclear Station south of Brownville, on the Missouri River, was opened as the "largest single-unit electric generator in Nebraska," named for Gary Cooper and Guy Cooper Jr., Orrin's son and grandson who had served on the boards of Nebraska Public Power District/Consumers Public Power District for a number of years.
Orrin Cooper was not only a pioneer entrepreneur in grain, lumber, milling, telephone service and electrical generation but was six-times mayor of Humboldt. Humboldt itself has a current population estimate of 813, down from its 1930 high of 1,433.
Historian Jim McKee, who still writes with a fountain pen, invites comments or questions. Write to him in care of the Journal Star or at jim@leebooksellers.com.