MEMORIES & MOMENTS
Jim McKee: Czech immigrants shaped state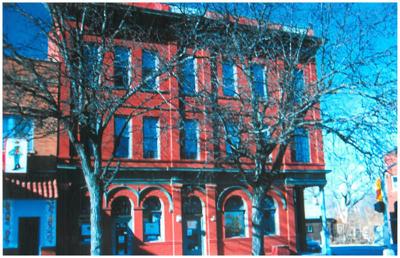 By 1930, with about 11,500 Czech families or 57,500 individuals, Nebraska was home to about 20 percent of all Bohemians or Czechs, as they were becoming known in the United States. Six Nebraska communities were known as Czech towns — Clarkson, Linwood, Milligan, Omaha, Prague and Wilber — with much credit for their immigration given to Edward Rosewater's newspaper Pokrok Zapadu, later owned and edited by John Rosicky. In Omaha the Czech community grew up around the area made famous by the recently closed Bohemian Café.
In 1863 Edward Rosewater, who proclaimed himself "Omaha's first Czech-born resident," arrived and was joined a short time later by a group of Bohemians from Cedar Rapids, Iowa. Among the early businesses were Zerzan & Dvorak Grocers, Joseph Novacek's boarding house and Joseph Palik's hotel, which set up shop along South 13th Street in what had been initially platted in 1857 as Kountze's Third Addition and became known as Bohemia Town. This expanded into an area known as Brno which stretched from 10th to 13th streets south of Riverview Park.
Rosewater established Pokrok Zapadu, or Progress of the West, in 1871 as a twice-a-month newspaper, the first Bohemian paper "in the entire Missouri Valley." The paper was printed in Iowa City, Iowa, but mailed and distributed from Omaha with strong support from the Burlington & Missouri River Railroad and the Union Pacific.
Much of the circulation was directed to potential immigrants in Europe and other Midwestern states urging settlement in Nebraska. Czech readers were urged to come to Nebraska and get free land "before all the Germans get it." Not surprisingly Praha or Prague or Bohemia Town was soon on its way to becoming a self-sufficient community and "one of the best organized nationalities in Omaha." By the mid-1870s Rosewater had sold Pokrok Zapadu to Rosicky who elevated the paper to a weekly paper, which joined five other Bohemian newspapers published in Omaha.
In 1886 Joseph Spicka opened the Prague Hotel at 624 South 12th Street, but it was apparently a short-lived enterprise. Vaclav Štěpánek opened the Czech Dance Hall on the southeast corner of 13th and William streets in what was termed the "initial Czech enclave" in Omaha in what its residents called Novy Svet or New World. Two years later Štěpánek's hall sold to Charles Jan Kele then to Vaclav Kucera and finally to George Hoffman who then transferred the corner property to the Omaha Brewing Association, later renamed Storz Brewing.
The brewing association hired Omaha architect J. P. Guth, who also designed buildings for the Krug Brewery, to draw plans for a hotel-restaurant-tavern-meeting hall. Joe Pivonka became the Prague Hotel's (no relation to the earlier Prague Hotel) manager when it opened in 1898. The extant Renaissance Revival, three-story plus basement, 25-room hotel which was constructed of brick, cast iron and sandstone was 50 by 28 feet in size and cost $12,000. The third floor had an 11-foot ceiling and was an open-plan auditorium. The ground floor had a tavern in the northeast corner and a restaurant in the southeast corner with its kitchen in the basement. The Prague Hotel itself was noted as "the only hotel west of Chicago willing to serve Czech customers" while the restaurant became known for its Bohemian cuisine. As a Czech-friendly hotel the Prague became well known nationally and hosted many prominent travelers including Edvard Bennes, foreign minister of Czechoslovakia.
As the area which comprised Bohemia Town expanded with the Prague Hotel as it epicenter, groceries, bakeries, dry goods and other merchants made the community complete around the "largest ethnic concentration in Omaha." Bohemia Town became so popular that many immigrants were under the assumption that Omaha and New York City were of a similar size.
The Prague Hotel was remodeled in 1915, after Joe Pivonka bought it from the brewery, with the third floor divided into additional hotel rooms. The Pivonka family sold the hotel in 1940 but the area retained its Czech atmosphere when the Bohemian Café moved south of the hotel in 1959. When the upper floors were condemned in the 1980s the building sat empty, but in 1987 Prohaska & Associates Architects converted the Prague Hotel into apartments and the building was listed on the National Register of Historic Places.
The Bohemian population of Omaha, no longer concentrated in what was once called Tract 12, has assimilated into the balance of the city. With even the iconic Bohemian Café's closing in 2016 it becomes a question of where Omahans will find their liver dumpling soup or sauerkraut and pork dinners.
Historian Jim McKee, who still writes with a fountain pen, invites comments or questions. Write to him in care of the Journal Star or at jim@leebooksellers.com.