The irregular rectangle bordered by Oak Creek on the south to Hilltop Road on the north, 7th Street on the west to 14th on the east is today generally referred to as Belmont. Today's Belmont is also often confused with the separate, formerly incorporated village of West Lincoln, which can roughly be described as being west of US 34/Interstate 180 from Cornhusker Highway on the south to I-80 on the north
To add to the confusion, today's Belmont was originally four entirely independent subdivisions with Belmont on the south, Lincoln Heights to its north then Grandview Residence Park with its later Worthington Academy northernmost. In 1868 Elder (sometimes Reverend) E. M. Lewis received a federal land grant on the site on which he intended to build a Baptist community with a portion he hoped would be occupied by retired ministers.
Also, in 1868 Lewis built a home which would end up at 1112 Adams Street on a current map. The Belmont plat, filed by real estate broker Daniel Moseley in 1887, was bordered on the south by Oak Street (the 8th street north of Holdrege) or Salt Creek to Adams Street on the north between Seventh and 14th streets.
In 1888 Lancaster County School District No. 90 was annexed to Lincoln District No.1. The following year the Lincoln School District purchased five lots from Moseley on which the four-room, two-story, Belmont Community School on 12th between Garber and Belmont streets as shown above was built. In 1921 the first portion of today's Belmont Elementary School was completed as a three-story building then noted as being at 3425 N. 14th St. The current building was dedicated in 1993 with 740 students.
At about the same time Belmont was being platted in 1887 David Brace and George Bigelow, who coincidentally gave Lincoln a six-acre tract to Lincoln's Antelope Park, laid out Lincoln Heights directly north of Belmont from today's Adams to Benton streets, then bounded by Bush, Belmont, McFall and Beverly Street. Bigelow proceeded to build a towered mansion at 1148 Nelson St. to attract what he hoped would become home to other wealthy families from Lincoln.
As the land sloped upwards, the next subdivision to the north was platted in the spring of 1890 as Grandview Residence Park or Grandview Heights. Grandview was promoted as the most desirable of the then three northern additions. All the streets were curvilinear with no right-angle intersections, the elevation was said to be 140 feet above Lincoln's O Street on a sight-line to the cupola of the second state capitol, making the air pure and healthy, and the area was connected to the city of Lincoln first with an electric trolley and later a horse-powered street railway. In order to preserve the suburban setting, a greenbelt of apple and cherry trees, grape vines, corn and wheat was planted as Lincoln could not annex any subdivision which was not directly adjacent or contiguous.
Lincoln attorney Owsley Wilson built a large house on Grandview Lane of Nebraska sandstone in 1890. The house, which was rumored to originally contain a gambling den, was later purchased by Lyle Rice in 1941 and badly damaged in a tornado in October of 1949 but was rebuilt. About 70 acres directly west of Grandview was also purchased by Ellis Hartley, who was the superintendent of the Lincoln schools in the 1880s and for whom Hartley School was named. Hartley also occupied a large house which featured five rooms per floor, had central heating, was finished in mahogany and had a 50-pound acetylene plant for gas lighting. Forty acres of Hartley's land was planted in mulberry and apple trees as part of a planned but never apparently executed experiment in raising silkworms.
North of Superior Street at the absolute highest point of land at what would become the west end of Hilltop Street, on what had been intended for Grove Park, in the precise center of the original Grandview plat, a group of Lincoln investors built the stone, five-story Worthington Military Academy, named for the church's Bishop George Worthington. The school opened in 1892 but in 1896 the five-story building called Trinity Hall burned and exploded, blowing huge blocks of stone in all directions.
Development of all the northern subdivisions abruptly stopped with the economic depression of 1893 when even the briefly spectacular growth of their neighbor West Lincoln dwindled and stagnated as scores of houses were picked up and moved to the still-growing Havelock while others were simply abandoned. In September of 1923 a flood on Salt Creek stretched from Epworth Park south of Lincoln north through the capital city and totally isolated the northern developments which did not begin to redevelop again until 1954 when Karl Witt's Belmont Construction Co. took advantage of the growth of the Lincoln Airbase.
Today three schools, Belmont Elementary, Campbell Elementary and Goodrich Middle School host about 2,350 area students. All of the original mansions have been razed and replaced, even Bertrand Schultz's 1941 Hilltop Street house which was partially constructed from stone salvaged from the academy building is gone. The only remnant of the original businesses is the two-story brick grocery store at 12th and Belmont which survives as a liquor store and only one small section of the original curvilinear street plan survives as Grandview Boulevard, which originally ran from Lincoln Heights into Grandview.
Lincoln buildings that have made history
Christian Record building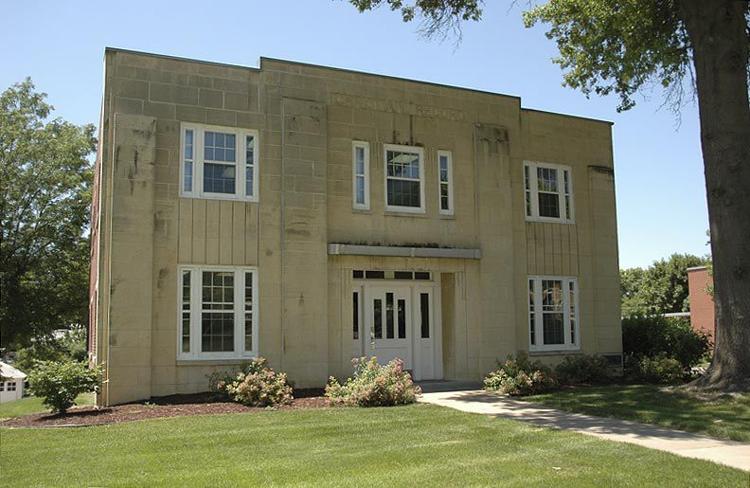 Antelope Grocery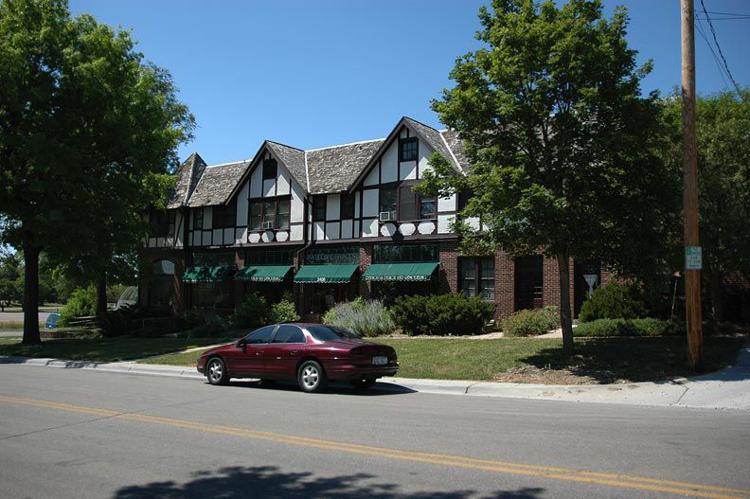 Burr block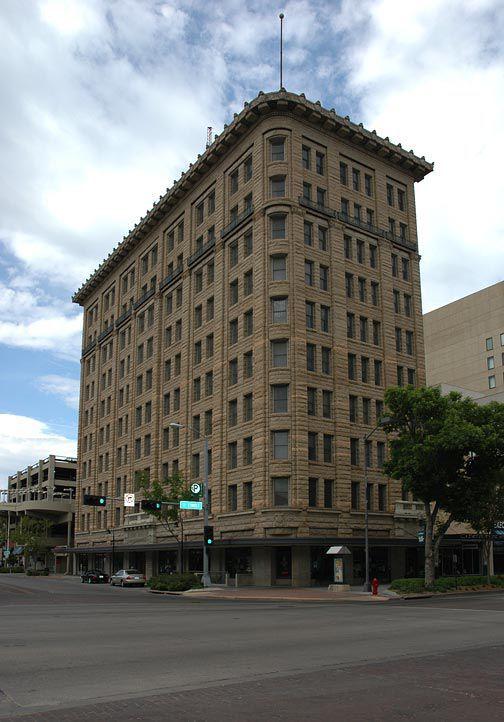 College View Public Library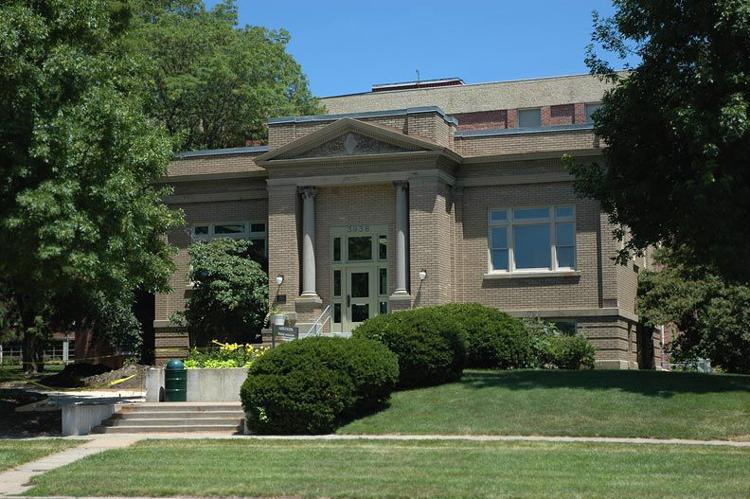 Federal Trust Building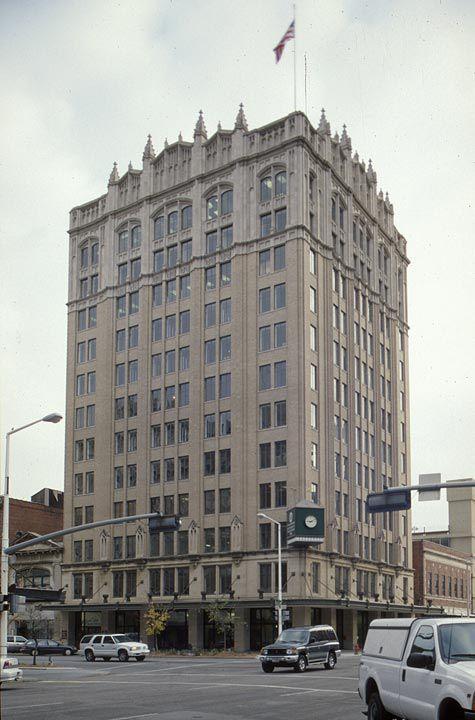 First National Bank Building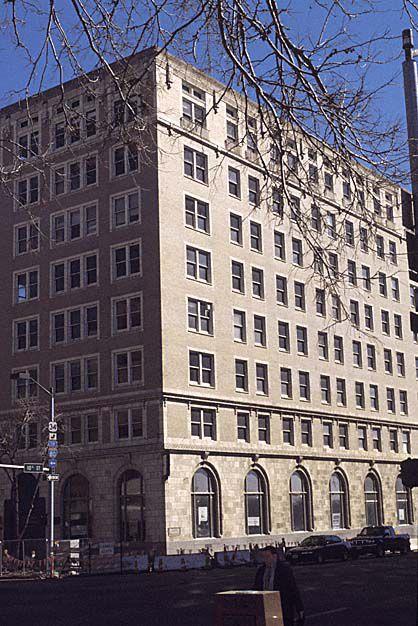 First State Bank of Bethany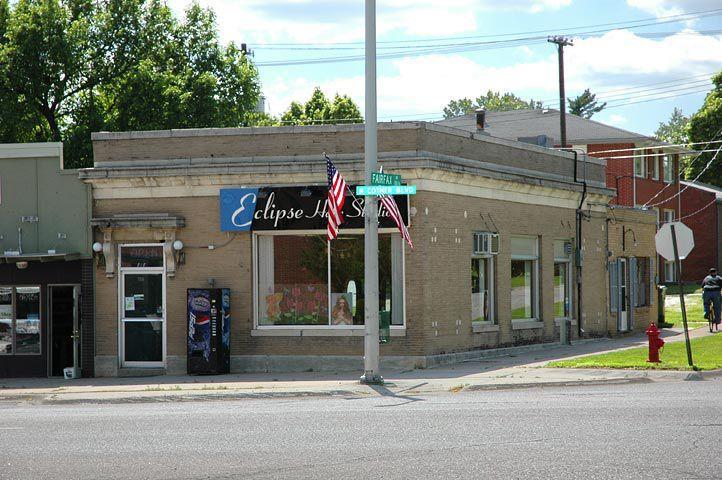 Gold and Co. store building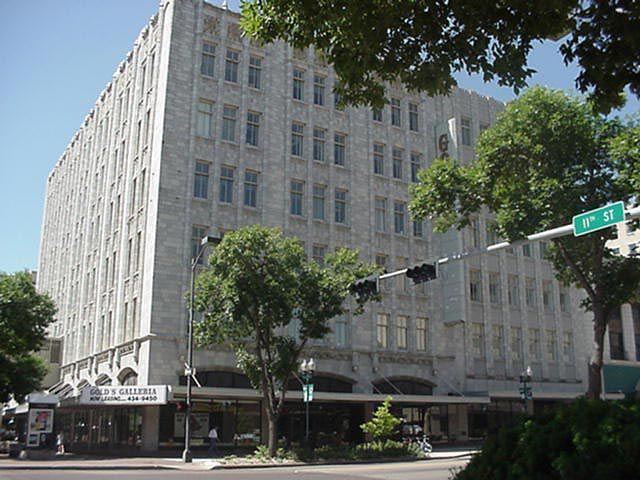 Governor's Mansion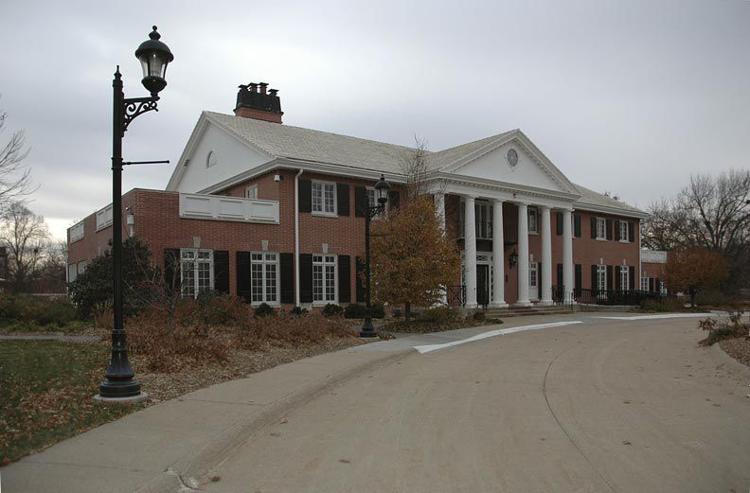 Hayward School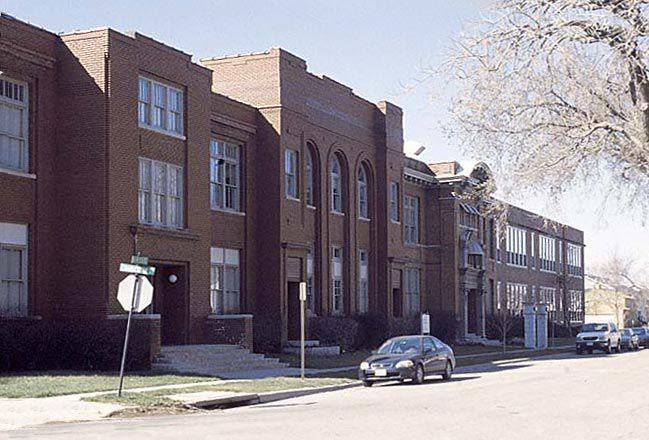 Hotel Capital-YMCA building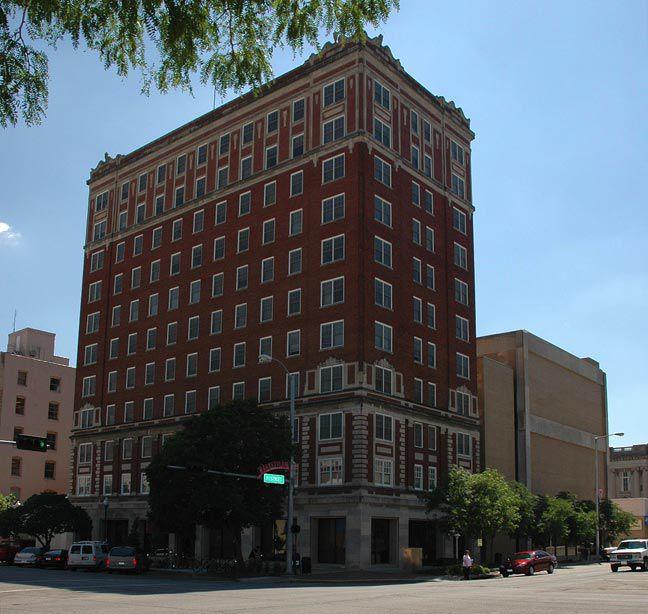 Lincoln Army Air Field Regimental Chapel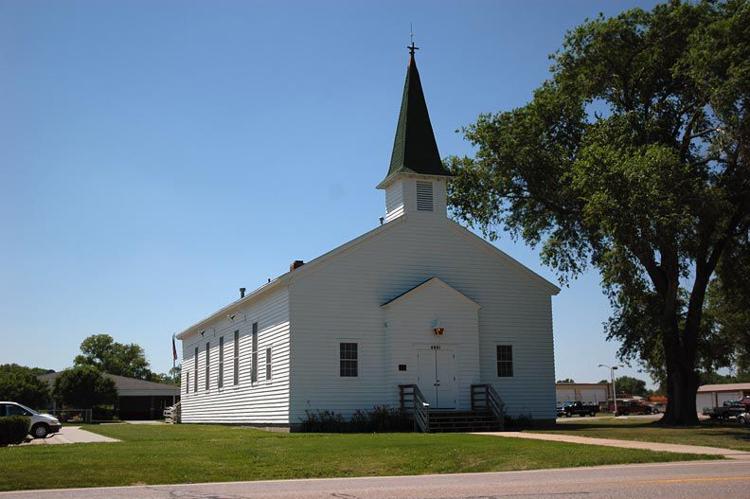 Lincoln Liberty building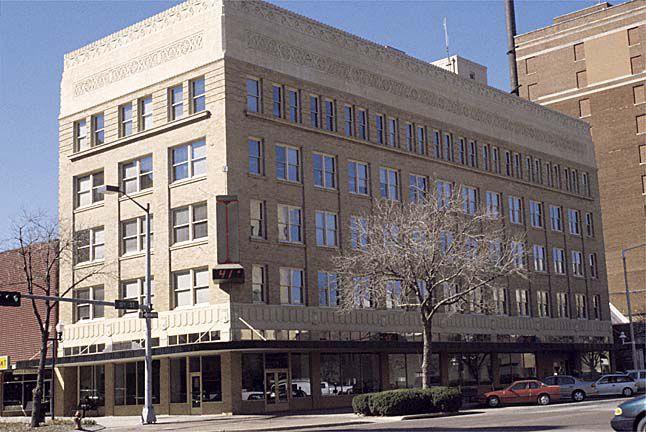 Masonic Temple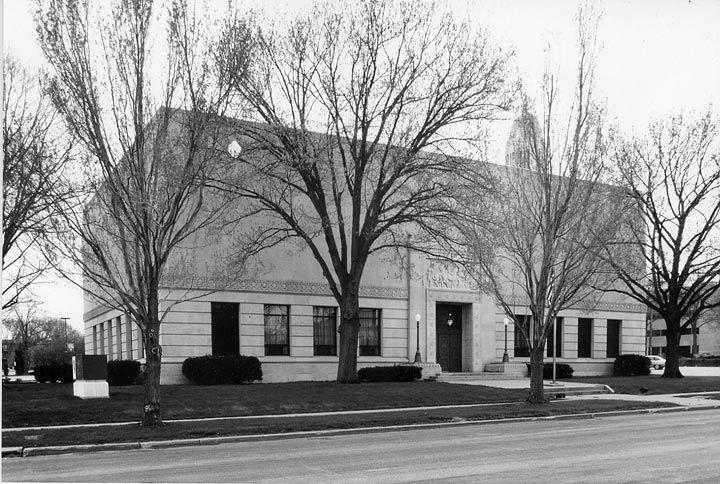 Municipal Lighting and Waterworks Plant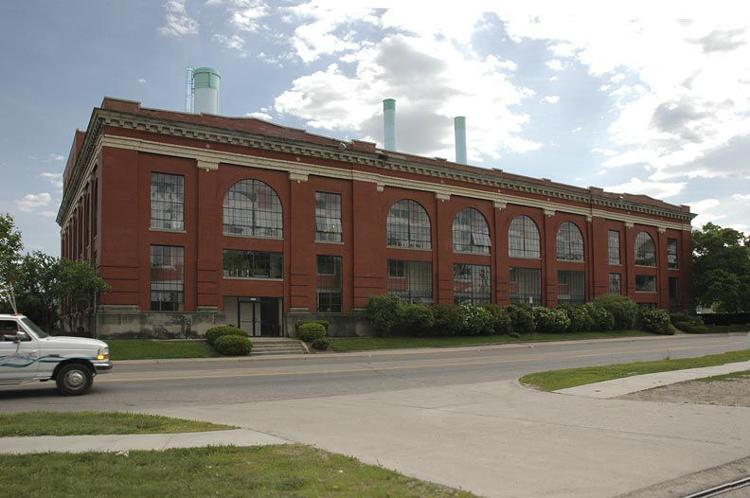 Nebraska State Historical Society building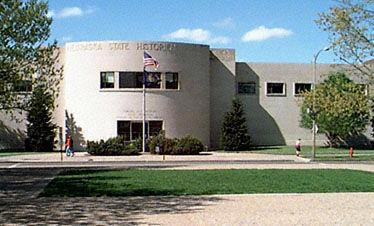 Nebraska Telephone Co. building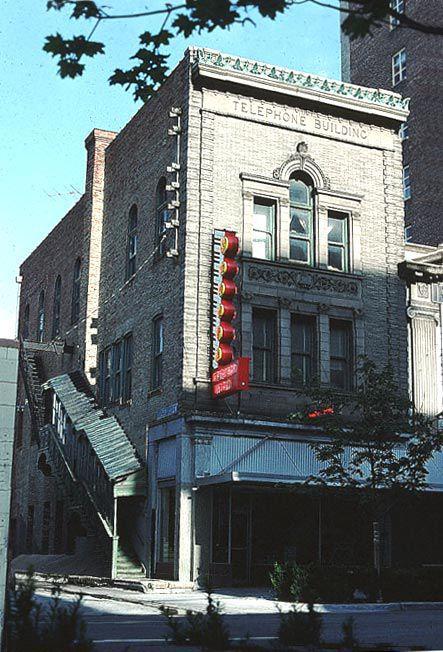 Nebraska Wesleyan Old Main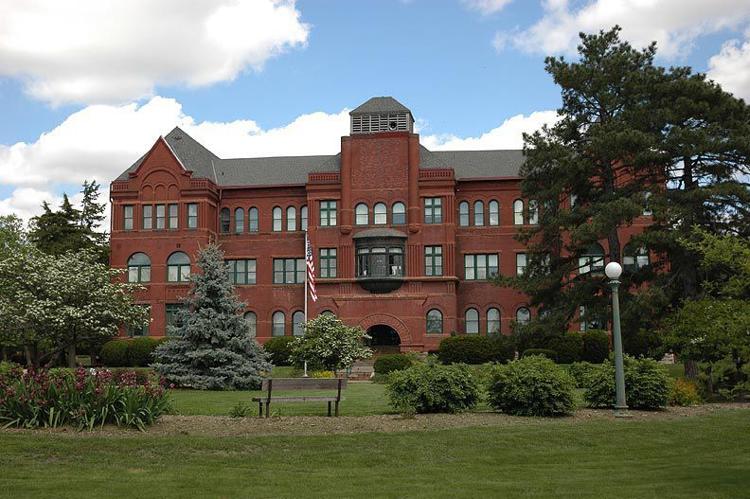 Old University Library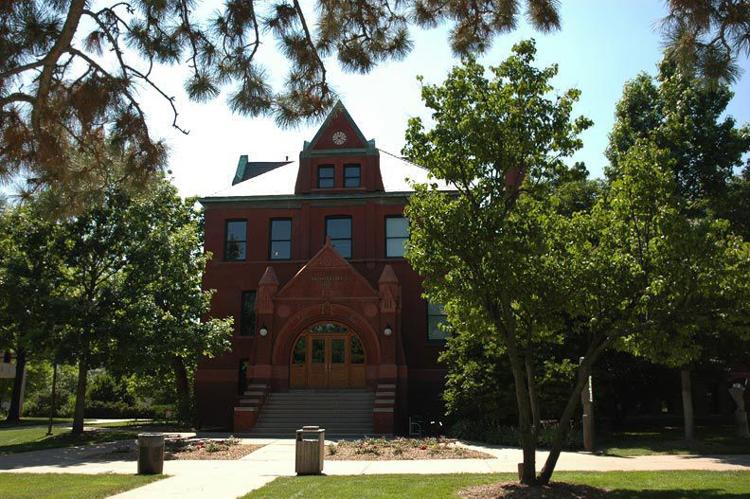 Palisade and Regent apartments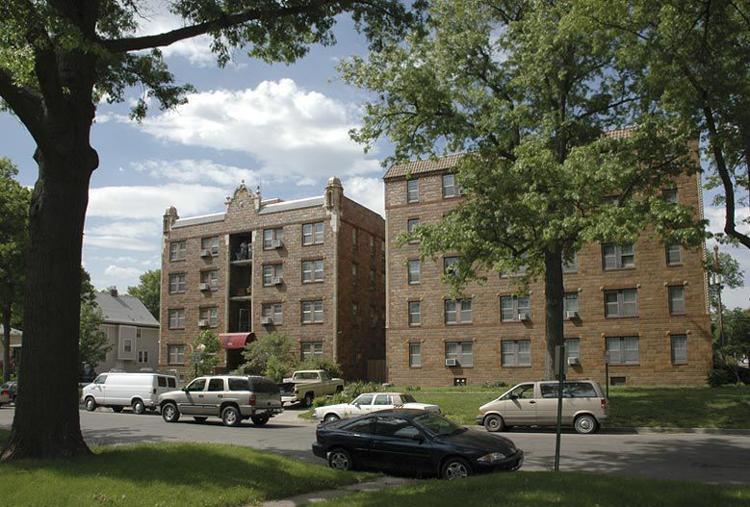 Rose Kirkwood Brothel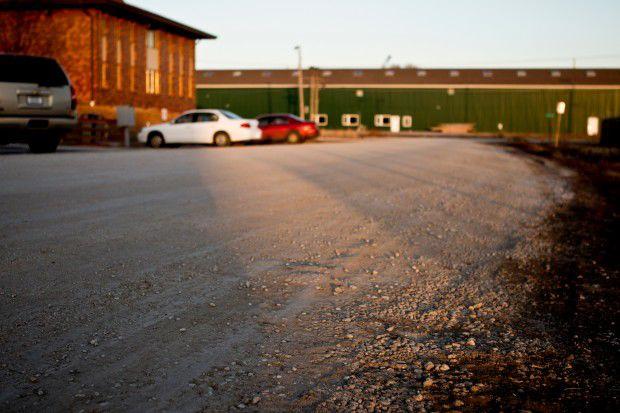 President and Ambassador apartments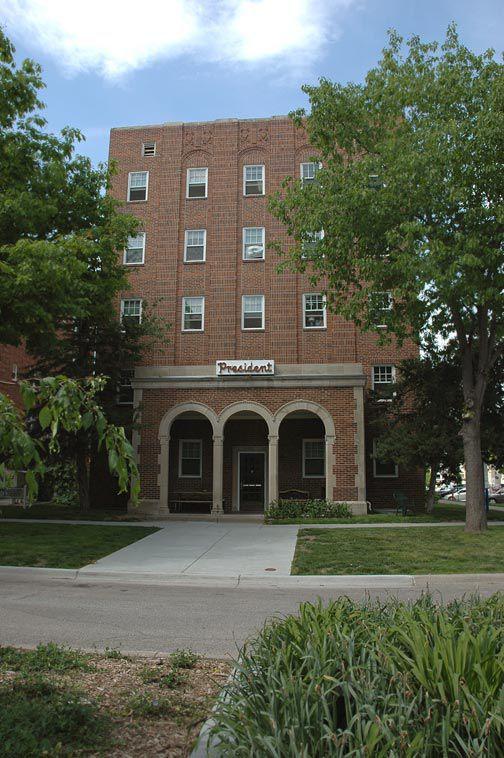 Quinn Chapel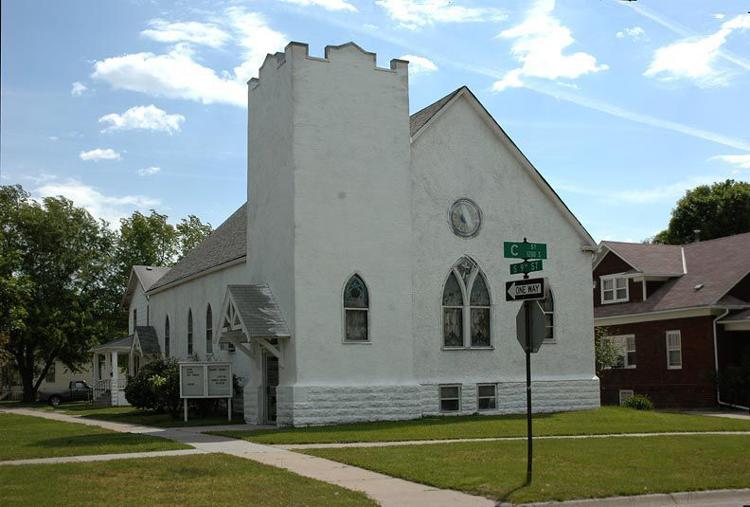 Rock Island Depot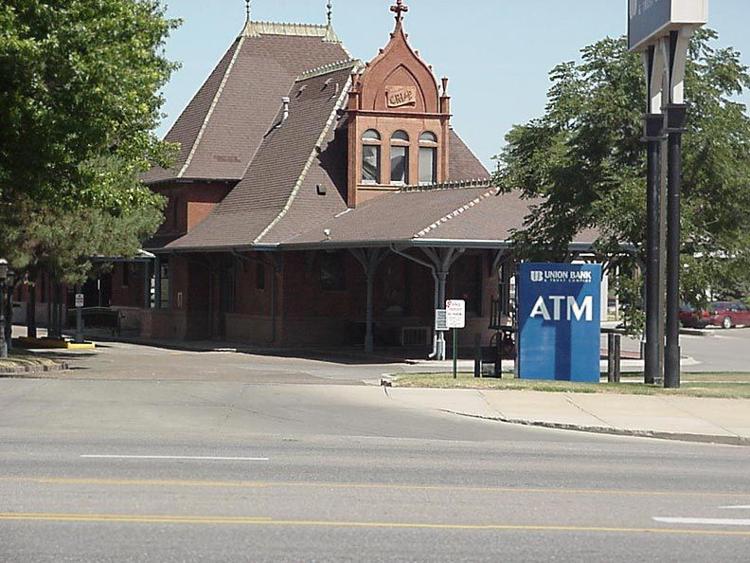 St. Charles Apartments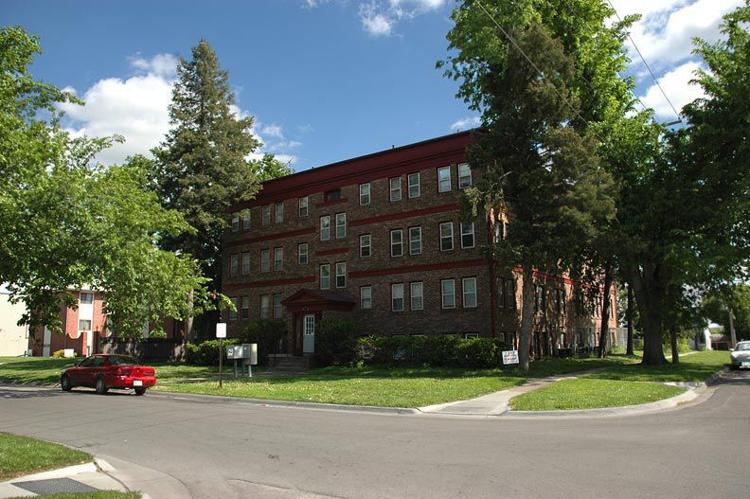 Scottish Rite Temple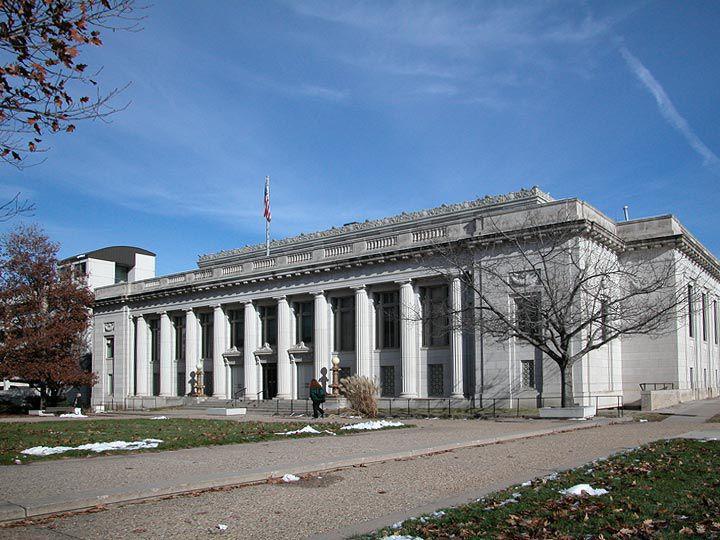 Sheldon Museum of Art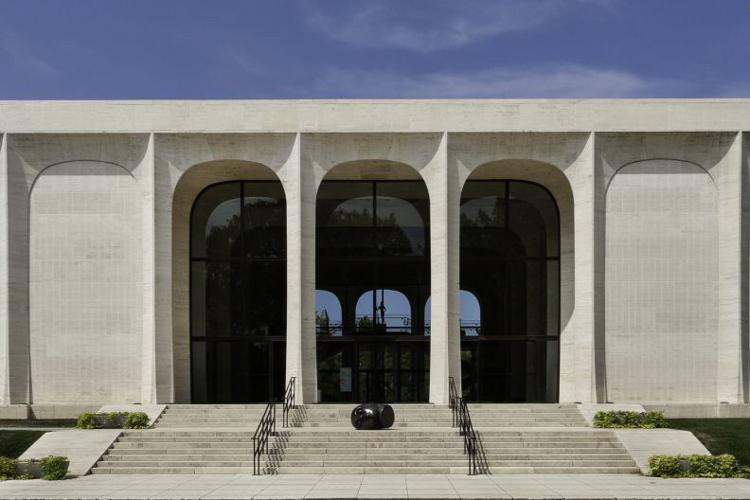 State Arsenal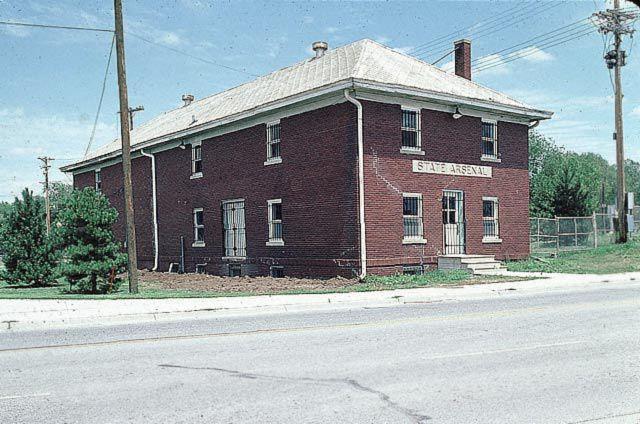 State Capitol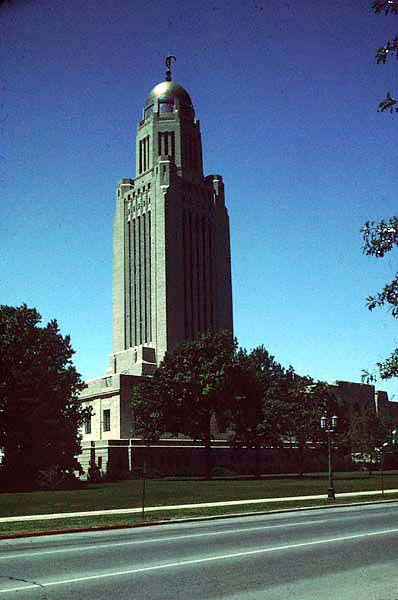 Stuart Building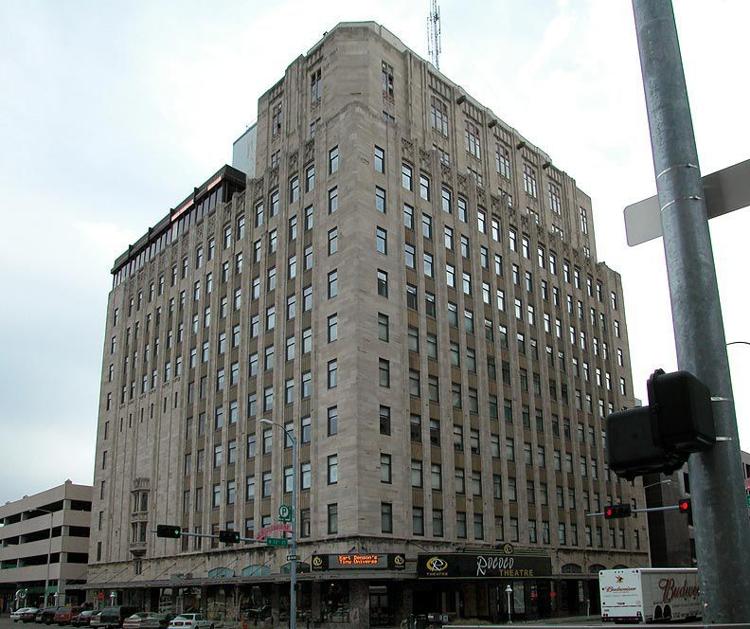 Temple of Congregation B'Nai Jeshuran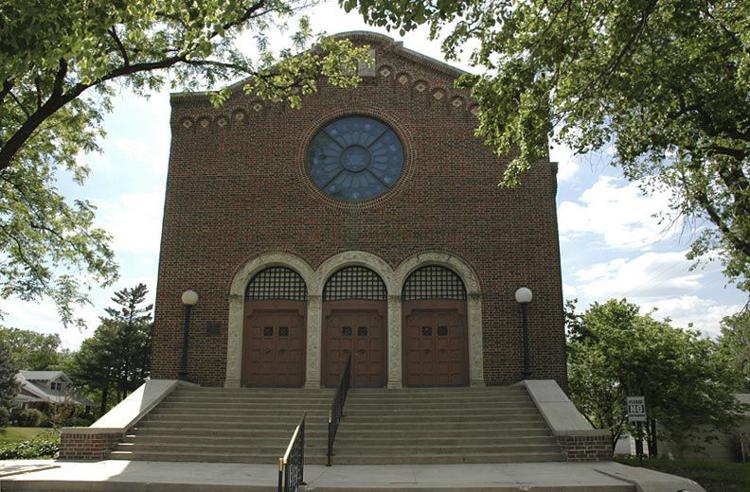 Terminal Building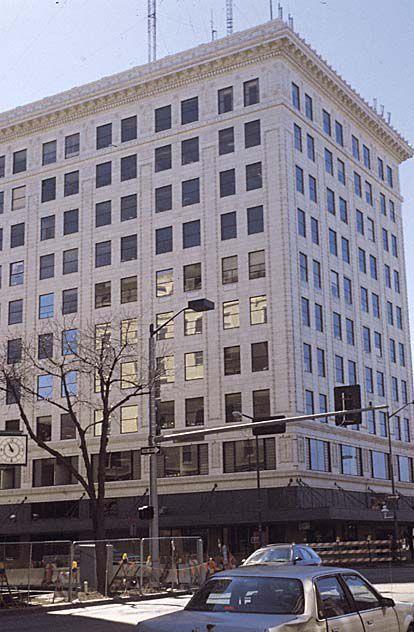 Terrace Houses
Tifereth Israel Synagogue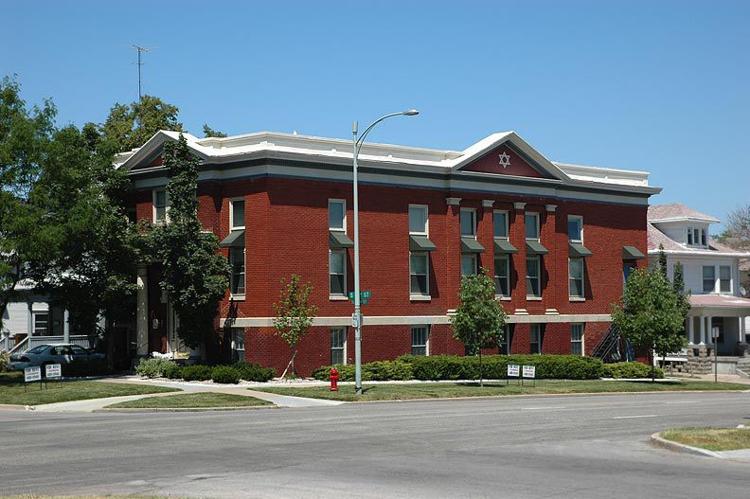 U.S. Post Office
Veith Building
Woods Brothers Building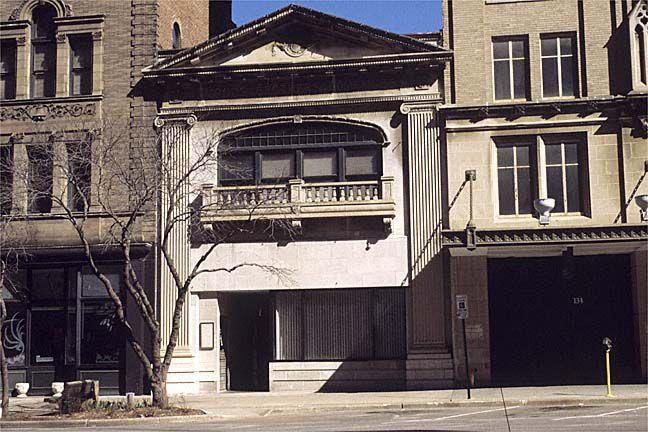 YWCA building