All three of Lincoln's holy suburbs (Bethany, University Place and College View) formed around denominational colleges in the late 19th century, and all still retain their early bank buildings as varying businesses and much of the original village housing stock. Bethany Heights' first and second bank buildings remain with it second structure and one of its first-generation houses listed on the National Register of Historic Places.
With the birth of Nebraska Christian University, later known as Cotner University, two separate business districts developed equidistance from the school's campus on Saunders, now known as North Cotner Boulevard, with the post office in North Bethany and the bank in South Bethany. The State Bank of Bethany opened in October of 1895 in a tiny, one-story brick building on the west side of Saunders, with C. W. Fuller, who owned the grain elevator south of Bethany on the Missouri Pacific Railroad, as the bank's president. L. S. Hunt was the cashier and Peter McCoy the vice president. In 1905 the institution was reorganized as the First State Bank of Bethany as Nebraska charter #838 with capitalization of $10,000 and deposits of $60,000.
George A. Frampton began his career at the Denton State Bank and in 1914 came to First State Bank of Bethany as its cashier. Ultimately Frampton acquired several area banks creating Cornhusker Bank and becoming its president from 1960 to 1975.
First State Bank acquired the lot on the southwest corner of Saunders and Fairfield in 1914 erecting the extant, 36 by 20-foot, brick and sandstone building. When Bethany's population was estimated at 1,200 a decade later, the bank reported "capital and surplus at $12,500" and was paying 4% on certificates of deposit and savings accounts. That November one of Havelock's banks was held up and in December the Bethany bank was also robbed, reportedly by the same individual.
First State Bank of Bethany closed during the Great Depression and in late 1929 an ad showed the Cotner Coffee Shop at 1541 North Cotner Blvd. "in the old bank building." Three years later Nebraska Christian University, having become Cotner University, also failed and a small apartment was built on the west end of the bank building. In 1937 the city of Lincoln purchased the bank building, renovating it as the city's Bethany Branch Library.
James A. Beattie, born in Ohio in 1845, attended Bethany College in West Virginia then became an administrator in several colleges including president of Nebraska State Normal College at Peru, Nebraska, before moving to Bethany Heights as professor of mathematics and president of the Christian Education Board at Nebraska Christian University in 1889. On his arrival he purchased three lots north and just across the street from the university on what is now Colby Street. Bethany Heights incorporated in 1890 and two years later Beattie was elected the university's second president and built the extant 2 ½-story, frame, Queen Anne home on the center lot. Beattie was also an editor, along with J. Sterling Morton and Albert Watkins, of the three-volume History of Nebraska and was the father of Merle Margaret Beattie who, after receiving her master's degree became a teacher in the Lincoln Public Schools and for whom Beattie School was named in 1953.
In 1901 Beattie sold the 6706 Colby Street house to Samuel L. Miles. Samuel's son Clarence Gillespie Miles attended Cotner University then went to Harvard Law School, graduating in 1914. In 1917 Clarence was professor of law at Idaho State University but returned to Bethany, living at 6950 Lexington and became a candidate for the Nebraska State Legislature. Moving to 2601 Lafayette in Lincoln, Clarence became the city attorney for Lincoln from 1939 to 1942 and was elected Lincoln's mayor in 1947 and again in 1950.
S. A. Miles sold the Colby Street house in 1945 and in 1951 the old Nebraska Christian University/Cotner College campus was acquired by Larry Price and Jim Kerrey who razed the campus buildings and developed it with houses and the new Bethany Branch Library. Clarence Miles died in 1959 though the Miles Block survives in North Bethany while the house itself has been restored and featured in "Nebraskaland" magazine and is listed on the National Register of Historic Places.
First State Bank of Bethany/Lincoln City Library branch was also listed on the National Register of Historic Places, has served as a number of retail shops and is now a bakery/café. If you look carefully in the middle of the block south of the current bakery/café, the tiny original red brick bank building also survives, so small that if the bank's first officers and employees all showed up at the same time there would have been little room for any customers.
Lincoln buildings that have made history
Christian Record building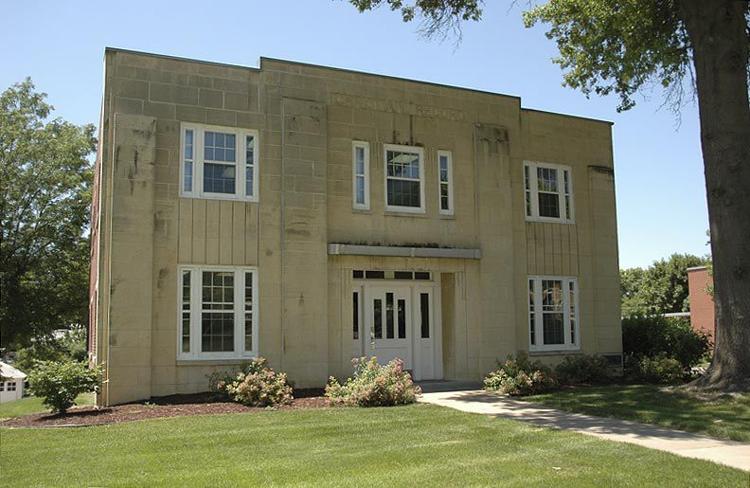 Antelope Grocery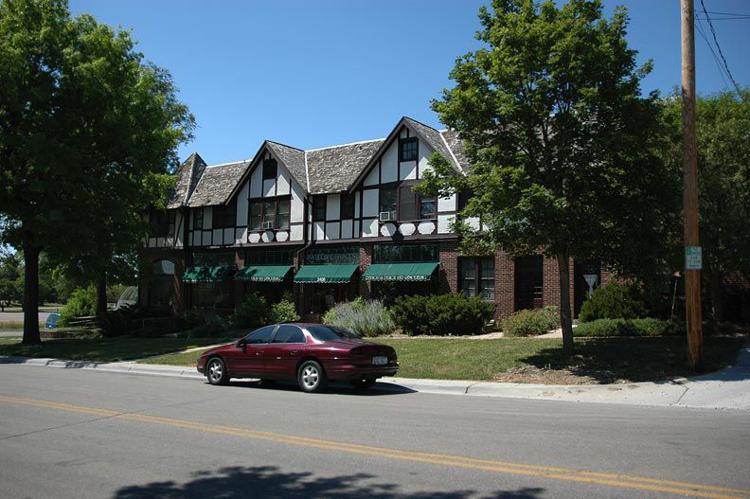 Burr block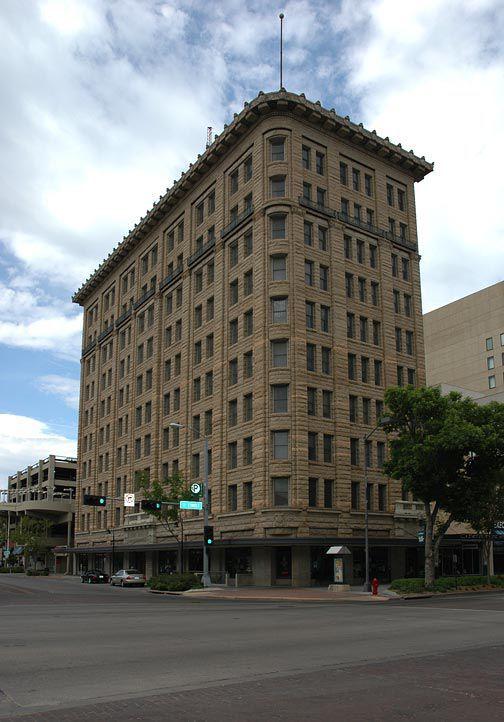 College View Public Library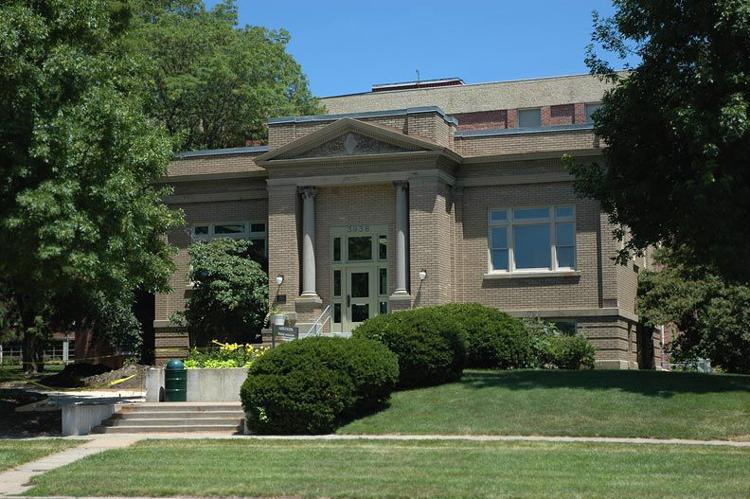 Federal Trust Building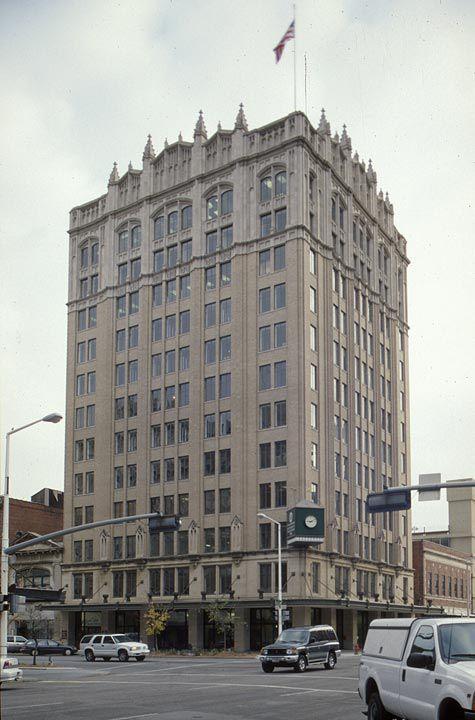 First National Bank Building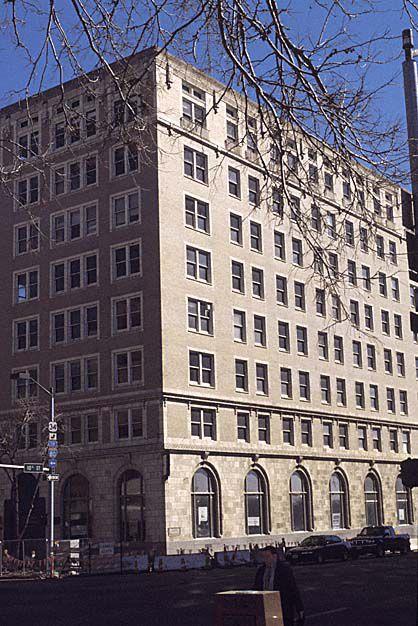 First State Bank of Bethany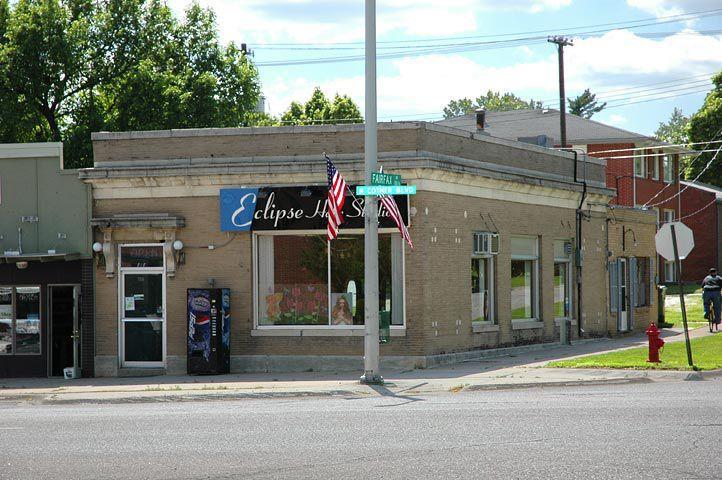 Gold and Co. store building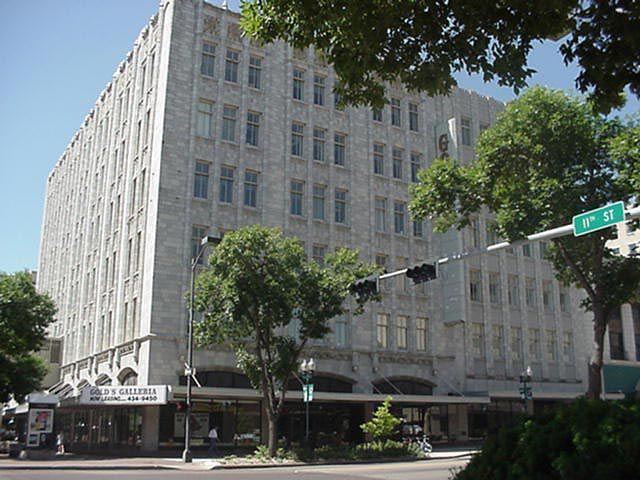 Governor's Mansion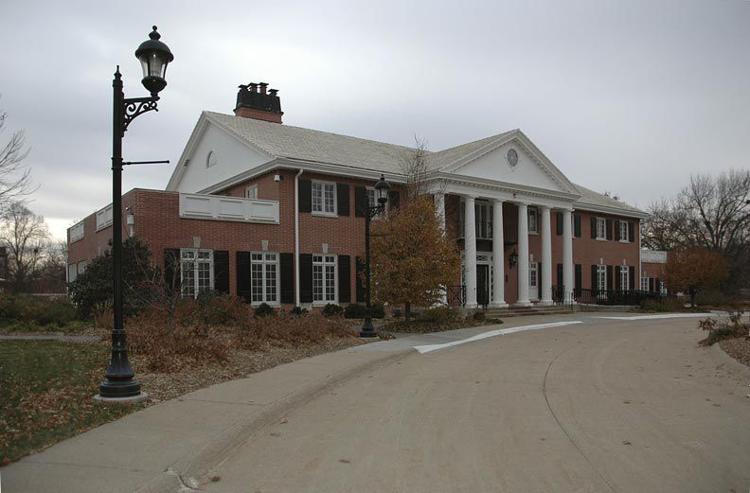 Hayward School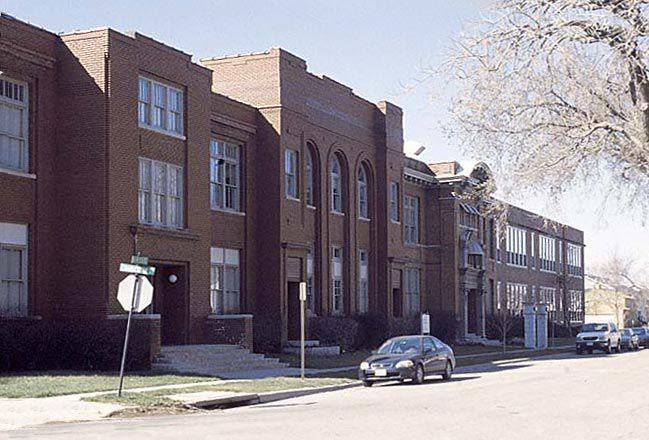 Hotel Capital-YMCA building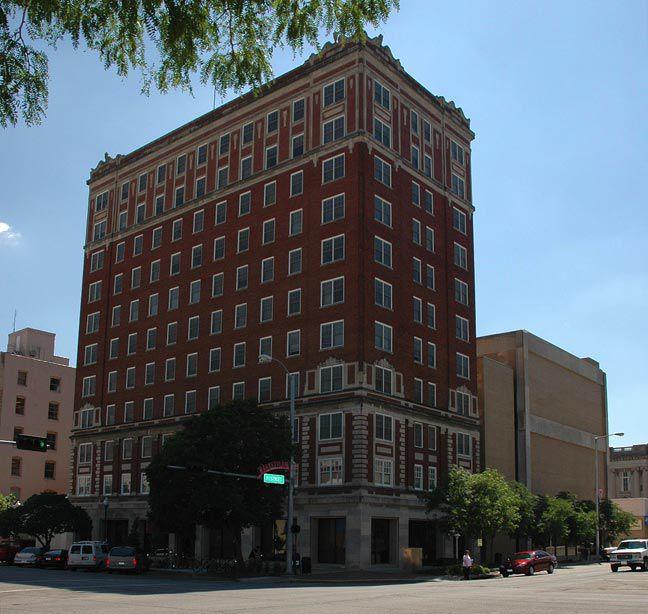 Lincoln Army Air Field Regimental Chapel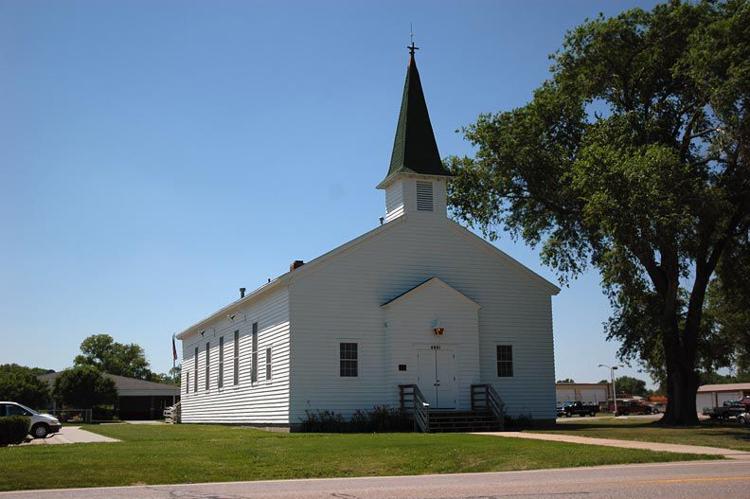 Lincoln Liberty building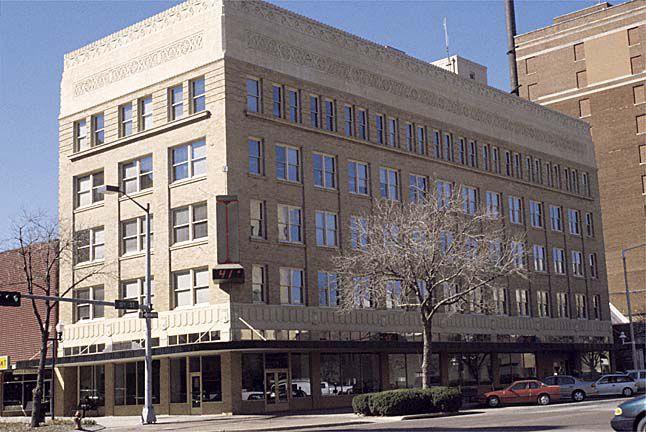 Masonic Temple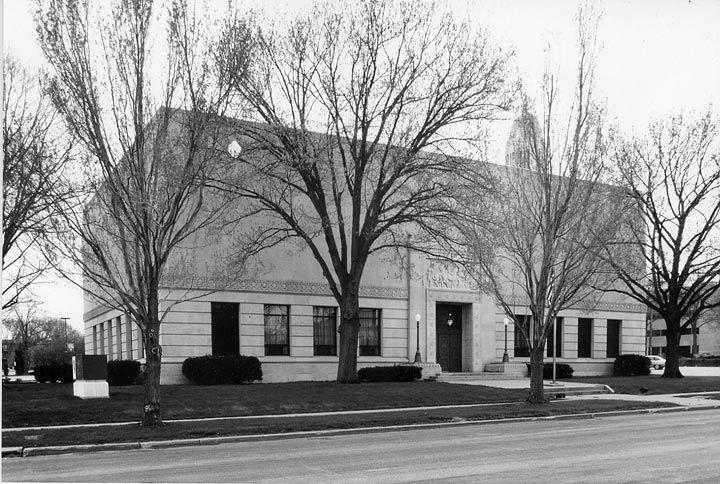 Municipal Lighting and Waterworks Plant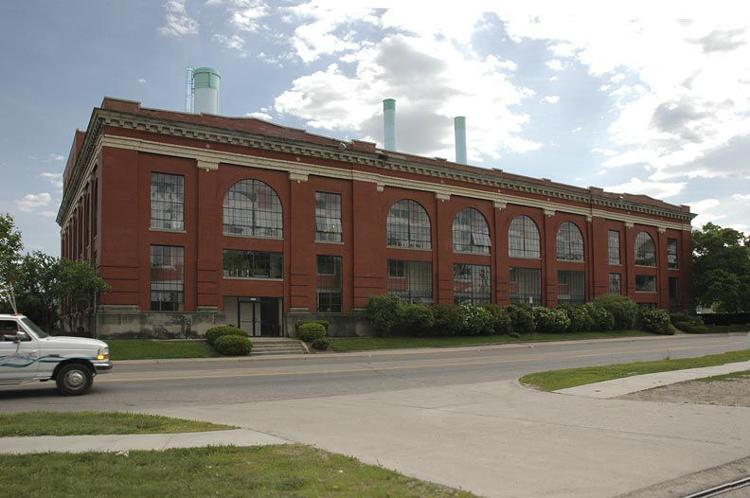 Nebraska State Historical Society building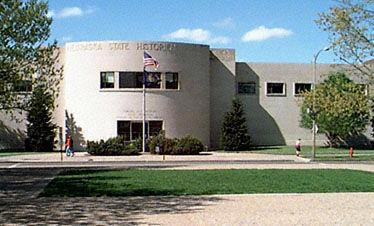 Nebraska Telephone Co. building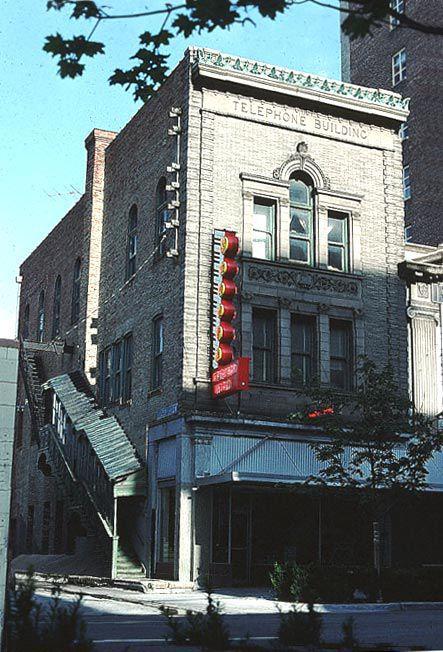 Nebraska Wesleyan Old Main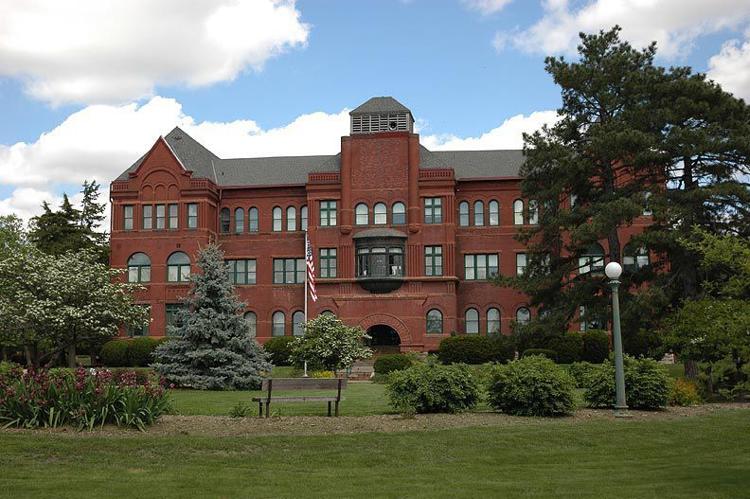 Old University Library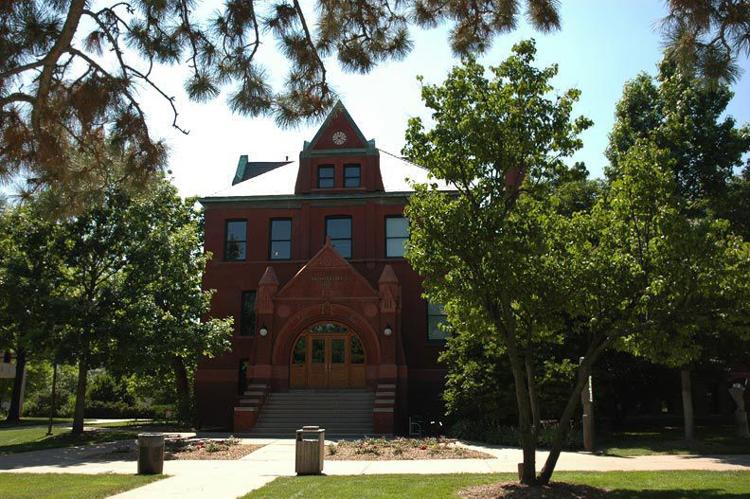 Palisade and Regent apartments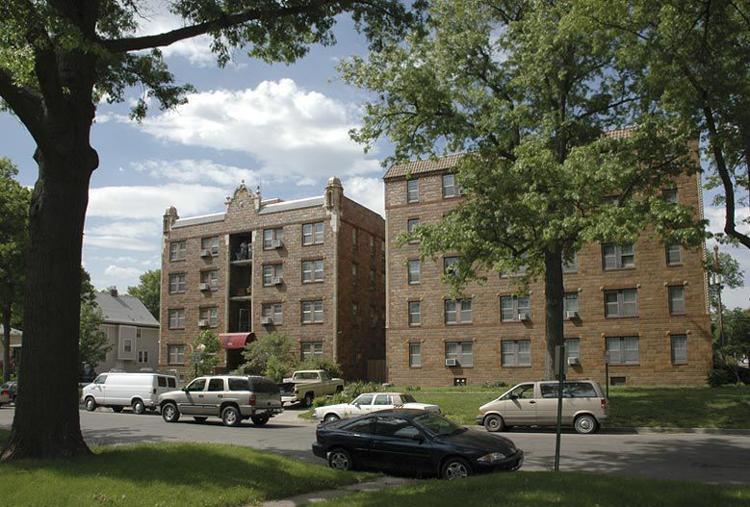 Rose Kirkwood Brothel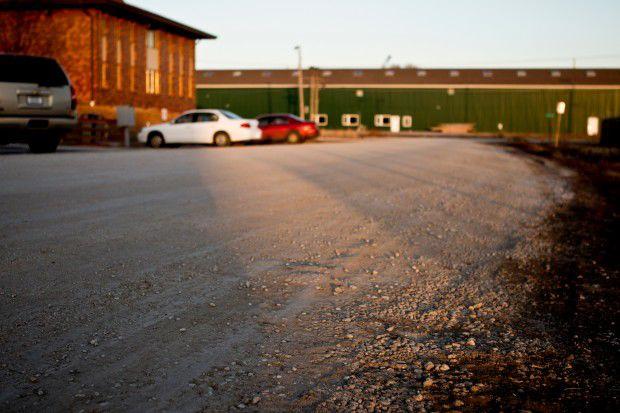 President and Ambassador apartments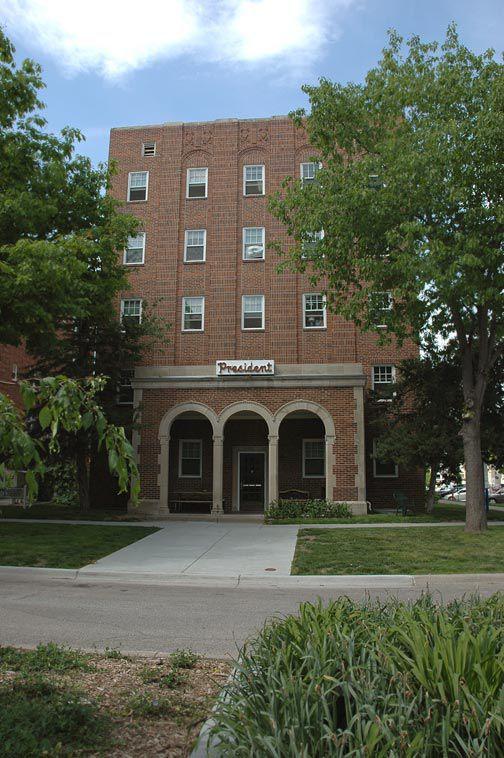 Quinn Chapel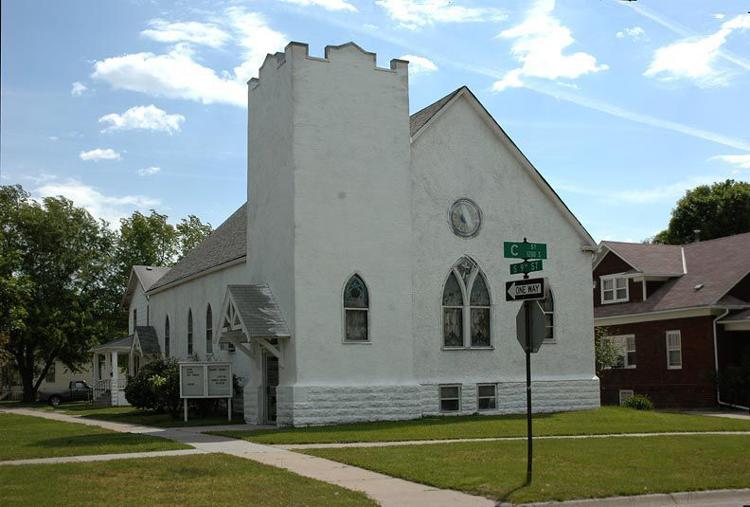 Rock Island Depot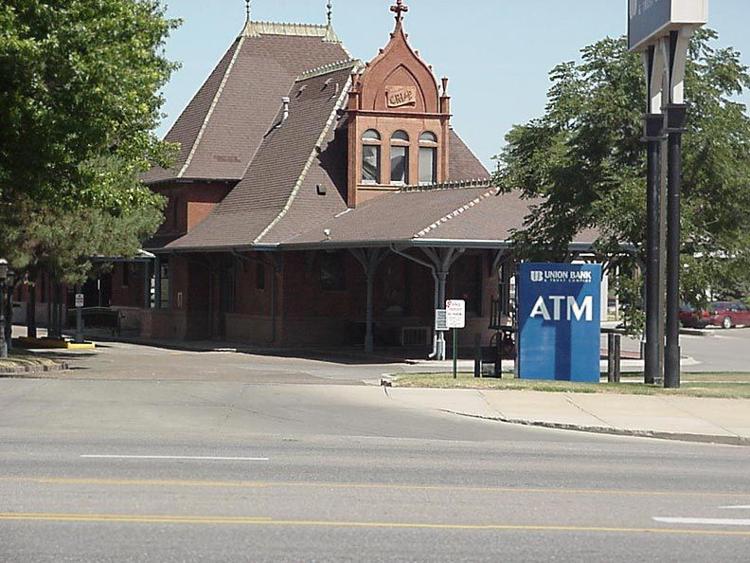 St. Charles Apartments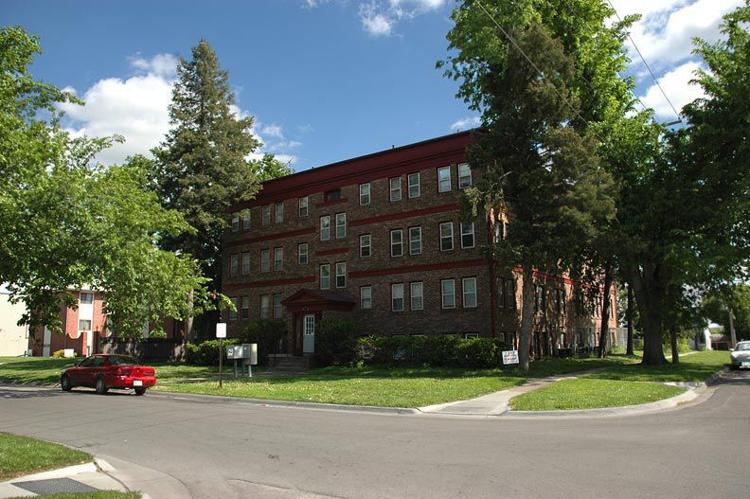 Scottish Rite Temple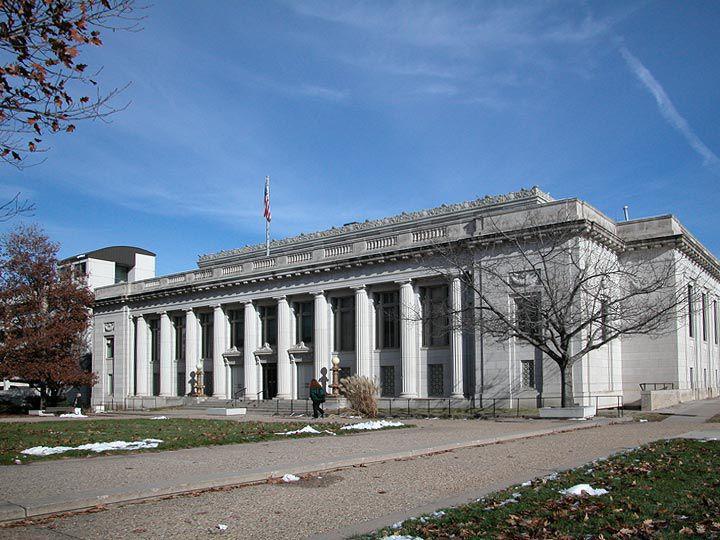 Sheldon Museum of Art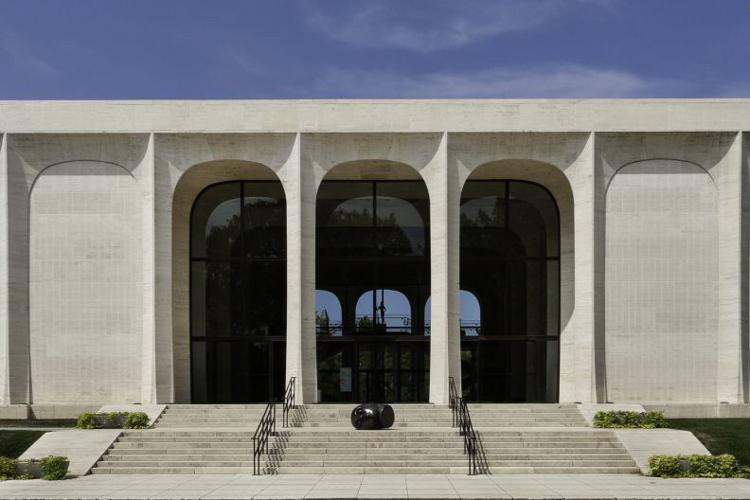 State Arsenal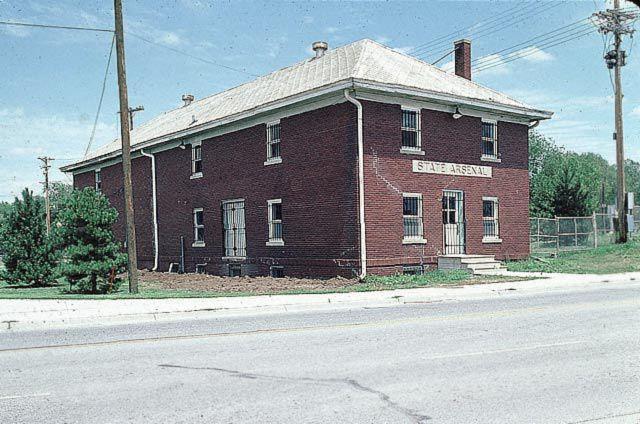 State Capitol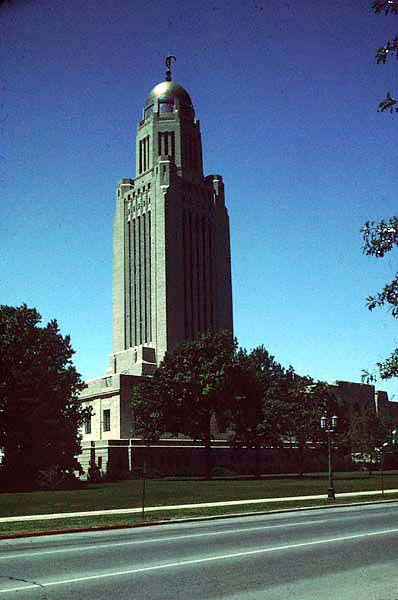 Stuart Building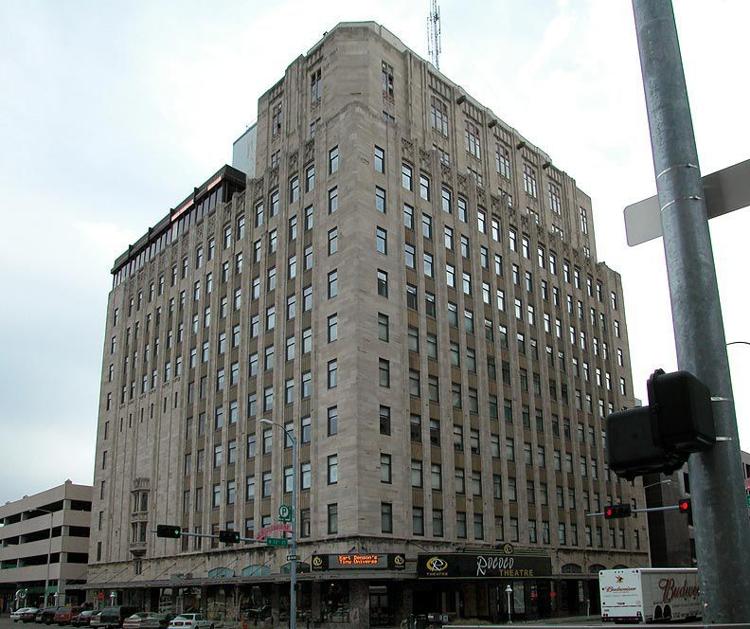 Temple of Congregation B'Nai Jeshuran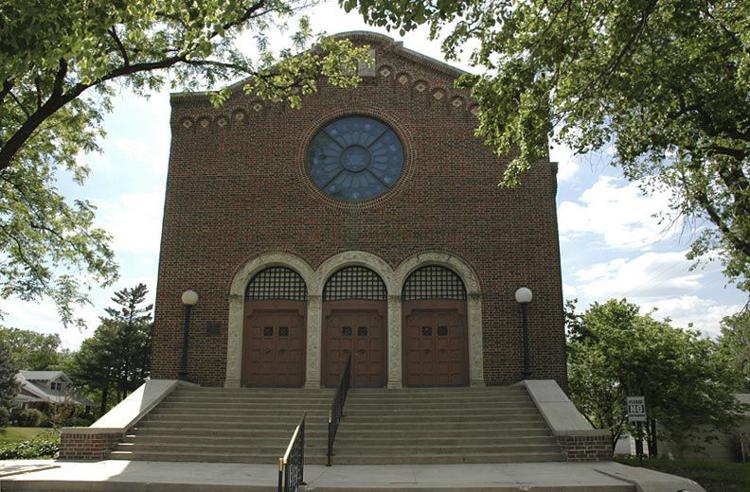 Terminal Building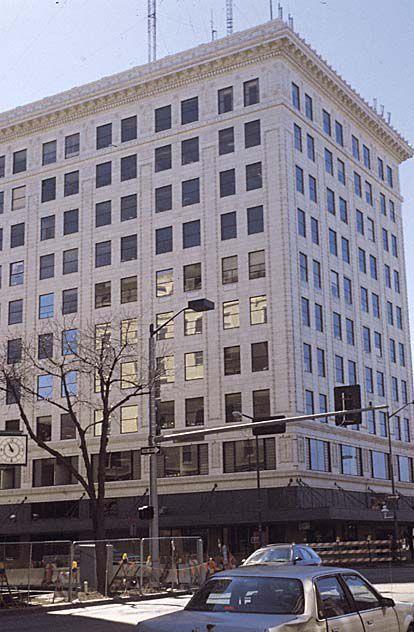 Terrace Houses
Tifereth Israel Synagogue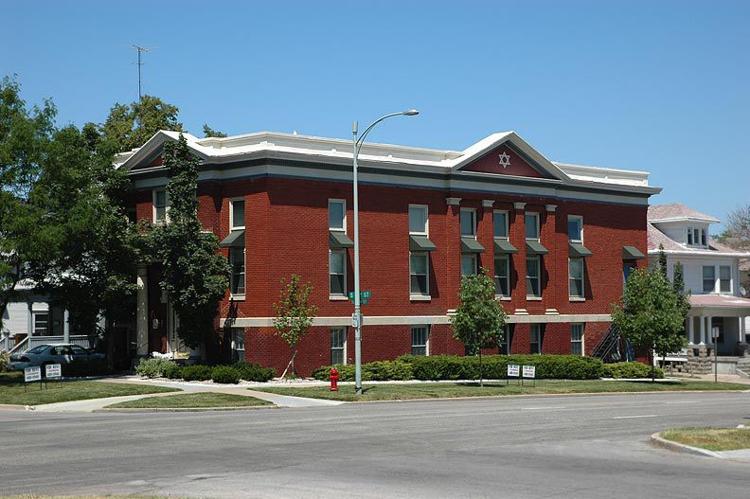 U.S. Post Office
Veith Building
Woods Brothers Building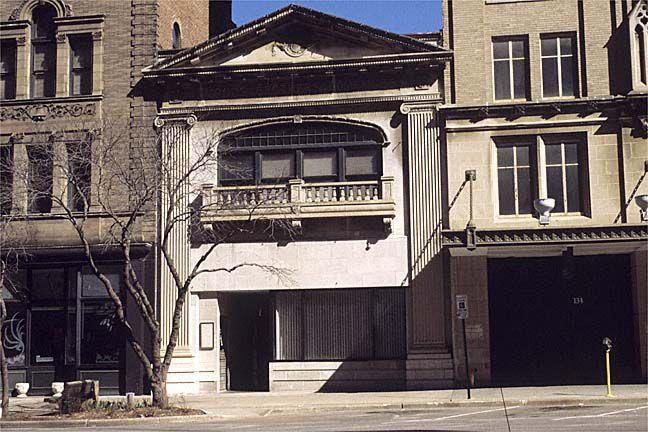 YWCA building