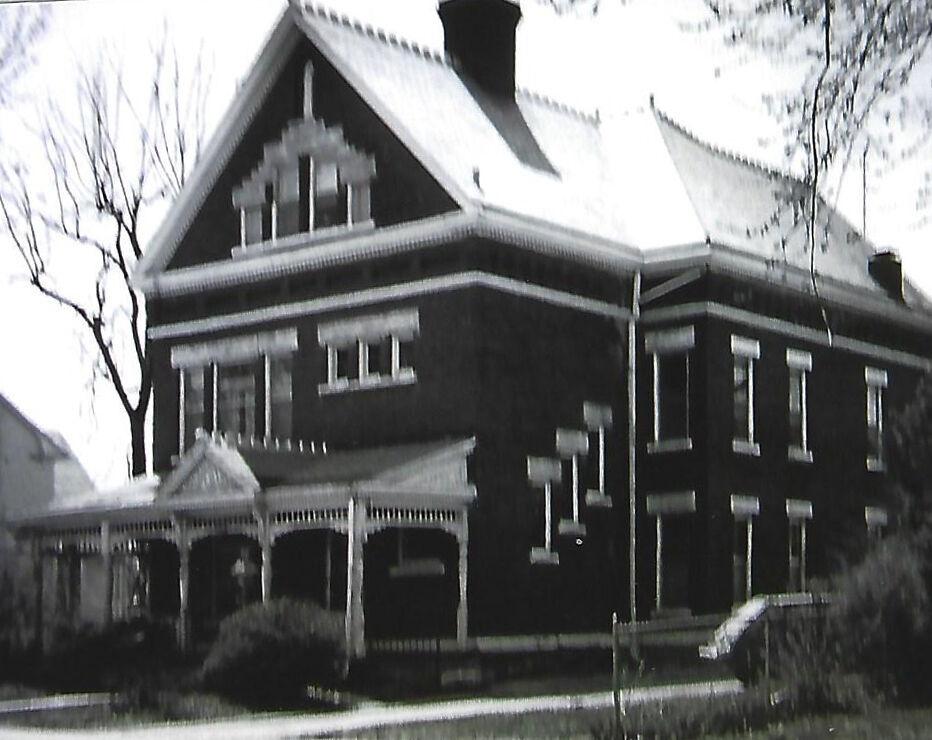 Before the automobile became ubiquitous in Lincoln and across Nebraska, driving parks became popular gathering places to show off carriages, horses or to simply drive around, particularly on weekends.
Some driving parks were directed to horse racing and horse shows, complete with stables and even grandstands. At the beginning of the 20th century, as automobiles displaced carriages and horses, a few became simple parks, but most, like Lincoln's, were quickly platted as subdivisions, interlaced with streets and subdivided into building lots. Today no trace of Lincoln's Driving Park survives, but a number of impressive houses still stand on the former grounds.
Nebraska cities as large as Omaha and as small as Madison and Humboldt developed driving parks, with perhaps the first starting life as a fairgrounds and half-mile racetrack in Nebraska City east of Arbor Lodge.
One famously reported incident involved race driver Eddie Rickenbacker's overturning his car in a pond there. As interest dwindled, the association gave the driving park to the city.
In 1875 the Omaha Driving Park Association bought a tract just north of the city on grounds bounded by 16th, 20th, Laird and Boyd streets, which was used primarily for horse racing. The park was also used for the Douglas County fairgrounds, Buffalo Bill's Wild West Show, the Nebraska State Fair for five years, and as part of the 1898 Transmississippi Exposition. In 1904 it became Sunset Driving Park, but in 1910 was divided into over 100 city lots as part of Kountze Place and has now been literally built over.
The Lincoln Driving Park was incorporated in the early 1880s, situated between 19th, 23rd, Vine and R streets with Antelope Creek running more or less diagonally northwest from 23rd and R to 20th and Vine. The south half of the parcel contained an oval, half-mile track with an east/west configuration.
For most of its life the eastern two-thirds of the park were strangely outside the city limits. In June 1884, J.J. Imhoff, vice president of the association, proposed giving a five-year title on the 53-acre park to the Nebraska State Fair, provided that the fair was relocated to Lincoln.
Included in the offer was the half-mile track and all the buildings. A newspaper said it looked like a good offer and although "Lincoln had no hotel facilities" sufficient for the fair, it did have good railroad connections while "Omaha was ... a little run down."
Nothing came of the offer, but in 1887, Imhoff bought the entire driving park for $7,500, only to sell it three years later for $75,000 to a syndicate headed by developer John McClay.
The park was then platted as the Lincoln Park Addition, forcing the Lincoln Baseball Association, which had been using the park, to relocate to South Street between 10th and 11th streets. At least a portion of the land was auctioned off by Alfred Woods, who told his sons this was the sort of property which they should consider for development.
Ambrose Eddy, a real estate developer, created Eddy's Subdivision on a portion of the old park and, in 1891, built a 2 ½-story brick house for himself, at 435 N. 25th St. with a 1 ½-story carriage house connected with a brick drive. Eddy also built four other homes in the subdivision which were offered for sale.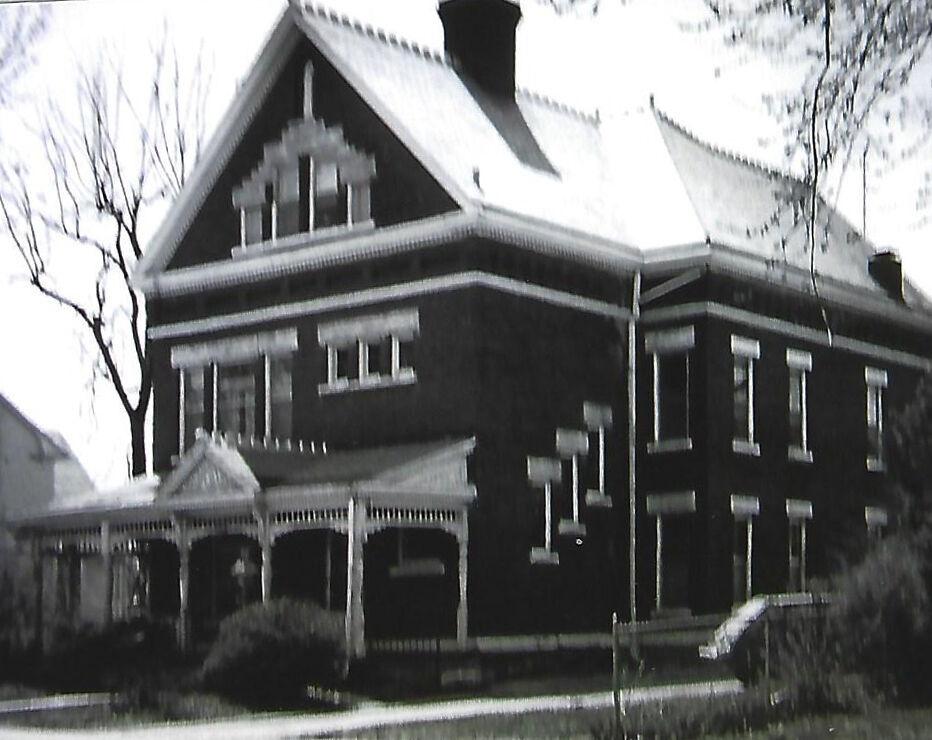 W.E. Langworthy Taylor, who was born in New York City in 1859, graduated from Harvard Law School with a Phi Betta Kappa key in 1883, then studied in Europe, arrived in Lincoln in 1893. Taylor joined the University of Nebraska, becoming chair of the Political Economy department. In 1902, Taylor purchased the Eddy house.
A history of the university noted that Taylor was known for his "unsteady constitution [whose] lectures were sometimes momentarily incoherent and his social conduct erratic" and rode his Kentucky horses daily for exercise. The Eddy/Taylor house became the Kappa Kappa Gamma sorority house in 1907 and the Alpha Gamma Rho fraternity house in 1920.
In 1947-48, the house was converted to apartments and in 1983 was placed on the National Register of Historic Places and still stands. Nothing of the Lincoln Driving Park remains today except on maps of the area showing the half-mile track in the southern half of its area.
Historian Jim McKee, who still writes with a fountain pen, invites comments or questions. Write to him at P.O. Box 5575, Lincoln, NE, 68505 or at jim@leebooksellers.com.