Quick's Saloon on the southeast corner of 10th and P streets was in the heart of Lincoln's disreputable strip of gambling, prostitution and drinking during the last quarter of the 19th century, but Quick himself was a well-known farm-owner near Emerald, a Lincoln city commissioner/councilman and long-time fire chief.
Tunis (sometimes Turnis) P. Quick was born in 1833 in New Jersey. At the age of 17 he moved to Chicago where he was in several businesses before operating a steamboat on area canals. In 1870 Quick and some of his family began acquiring land west of Lincoln near what would become Emerald Station. Ultimately owning about 1,000 acres, he developed a 10-acre nursery, raised cattle, hogs, horses and poultry while building an "elegant house." Within months he also established himself in the then only months-old city of Lincoln.
As Lincoln quickly grew from a population of perhaps 30, an early concern became fire fighting and in 1872 the first volunteer fire department formed with 40 or 50 men whose equipment consisted of one steamer, two carts and enough buckets to form a brigade, all of which was stored in Ensign's Livery at 225 S. 11th St. The first fire chief was Seth Linderman, but within a year he was replaced by T. P. Quick. Quick served three terms; 1873-78, 1879-83 and 1885-87 with an annual salary of $300 and was noted as "the only chief of the combined full-time and volunteers." During 1875 under Quick's leadership the city acquired two horses and established the more efficiently operated Phoenix Hook & Ladder Company. In 1873 Quick was also elected as a city councilman representing the Second Ward.
As Lincoln developed around the old village of Lancaster, there was no building originally located on the southeast corner of 10th and P streets and although it is unclear if Quick himself built the original frame building on the site, in 1873 it was known as Quick's Saloon and quickly became known as the city's "quasi-official headquarters of many fraternal orders" and was one of 18 saloons, mostly within a block of Market Square which was between 9th, 10th, O and P streets.
In February of 1874 a group of Lincoln women, from several local churches, were organized by the minister at First Methodist (later renamed St. Paul Methodist) Church to combat the ever-increasing presence and power of the city's saloons. On Feb. 14  and 15 the ladies visited each of Lincoln's 18 saloons. At Quick's they were met by the owner and his attorney E. E. Brown, who was also Lincoln's mayor, and both urged the ladies to move on. One of their number, Mrs. Ricketts, ignored the plea and entered the saloon only to be physically removed by the barman C. W. Whipple. Mrs. Rickett's husband, A. C. Ricketts, prosecuted Quick with the first trial ending with a hung jury. Then, with the second trial, Quick was assessed $57.50 though it was apparently never paid.
In 1876 Quick married Miss R. L. Thain of Lincoln in Omaha. On March 6, 1880, Quick contracted with James Tyler and Col. G. A. C. Smith for the construction of a three-story, brick building at 146 N. 10th St. to replace the frame building. Quick claimed that before construction even started he was offered $12,000 for the 134-foot-deep lot, but the offer was not accepted. The brick, three-story plus basement saloon and billiard parlor was completed Jan. 1, 1881 and instantly proclaimed "the finest in the world when opened." The Quicks also moved from the Metropolitan Hotel on the northwest corner of 8th and O streets to the southeast corner of the intersection of 10th and H streets about the same time.
You have free articles remaining.
Shortly after the building was completed John Sheedy, who had moved to Lincoln in 1869, set up a gambling establishment on the second floor and moved into an apartment on the third floor of the saloon. When Sheedy was killed in January of 1891, though his residence had moved in the meantime, the controversy surrounding his murder precipitated a plan to clean up P Street's notorious neighborhood.
Quick, who had been elected treasurer of the Lancaster County Agriculture Society, which sponsored the county fair, weathered the attempts to erase gambling, drinking and prostitution in Lincoln and was still counted as owner of "one of the finest liquor and billiard establishments in the city" even having one of Lincoln's then two fire engines named in his honor. T. P. Quick died suddenly in May of 1887 and the saloon was taken over by his second wife Bertha.
After the saloon changed hands several times it became a series of fruit markets and grocery stores. The three-story building was razed for a consolidated bus station, then it was occupied by Boomer's Printing Company, and today the address has gone full circle as the Single Barrel Bar and Restaurant while T. P. Quick's house at 1003 H St. is now the office of a law firm.
Lincoln buildings that have made history
Christian Record building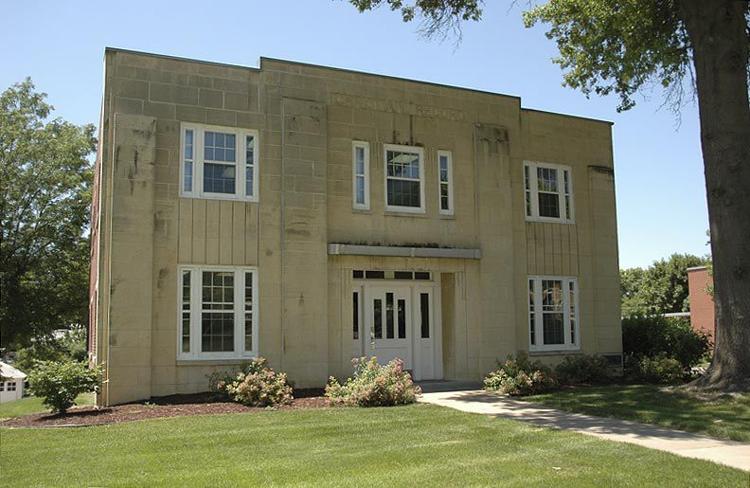 Antelope Grocery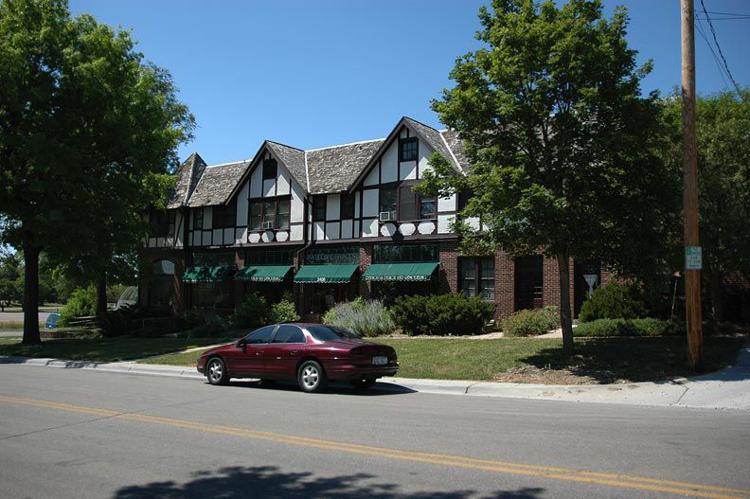 Burr block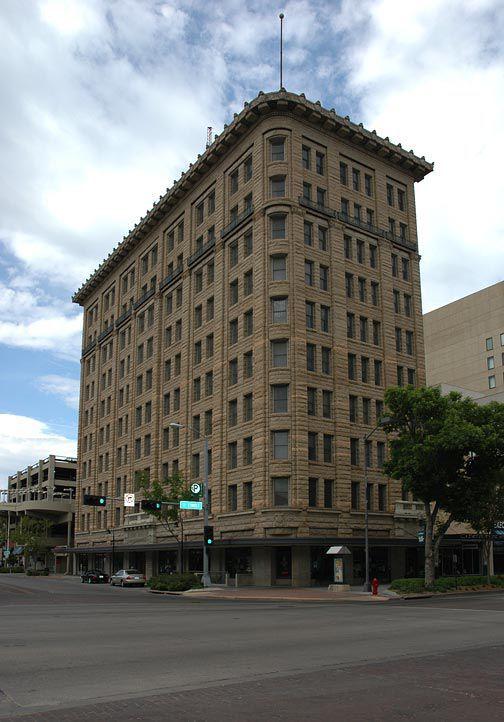 College View Public Library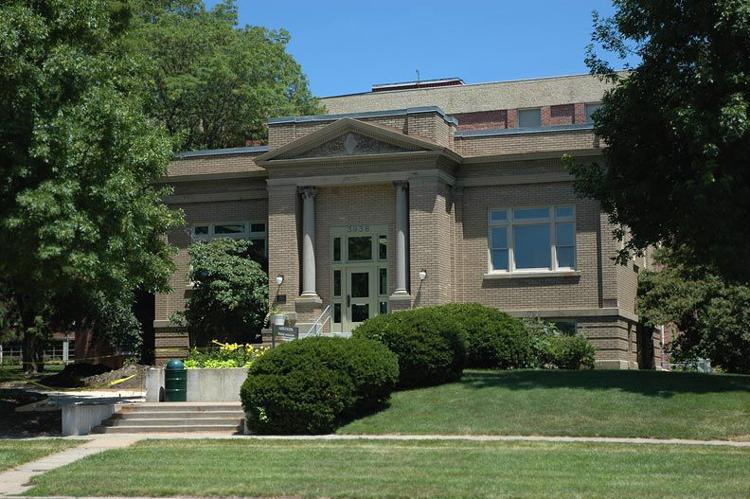 Federal Trust Building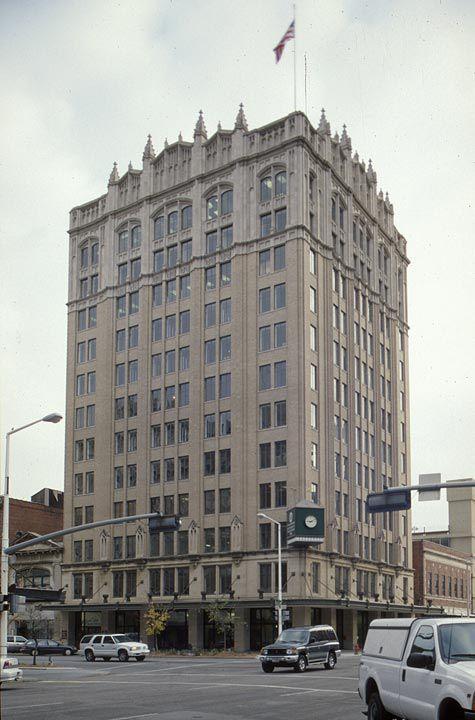 First National Bank Building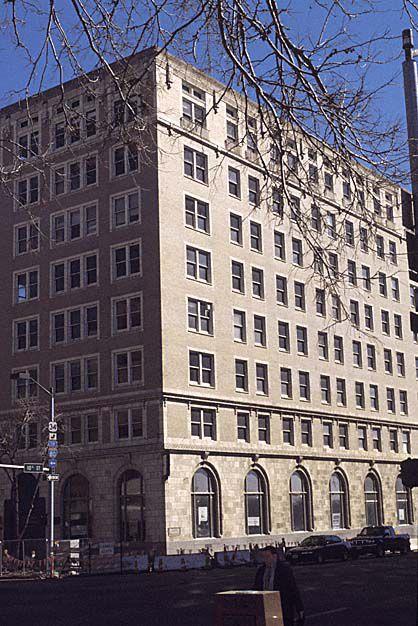 First State Bank of Bethany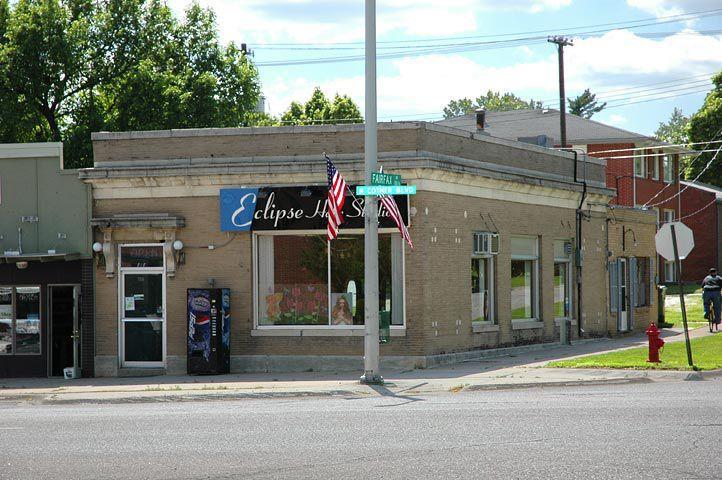 Gold and Co. store building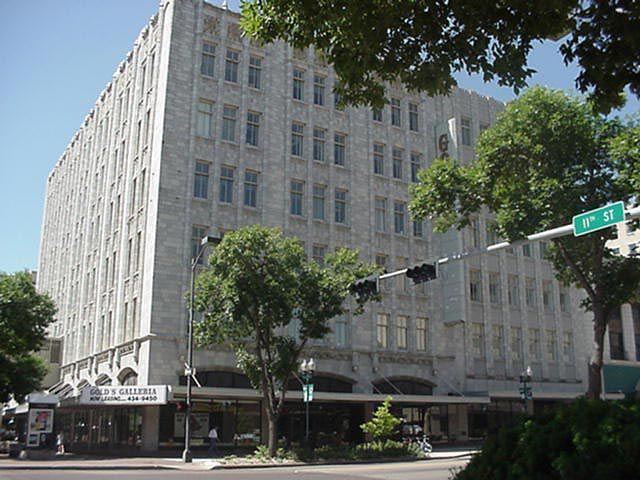 Governor's Mansion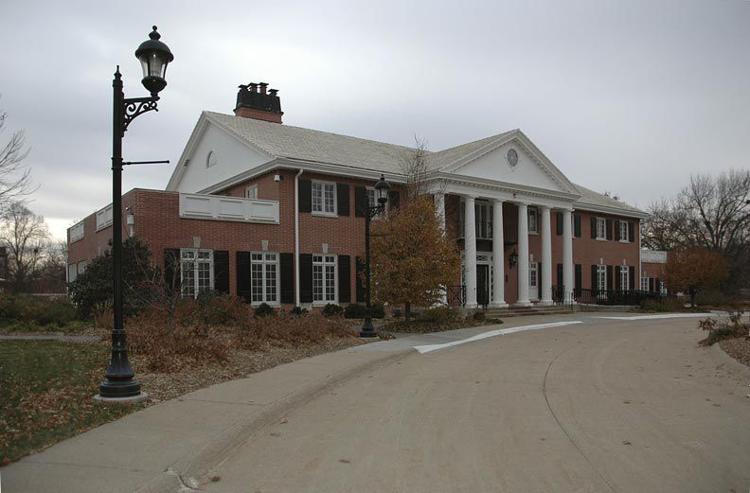 Hayward School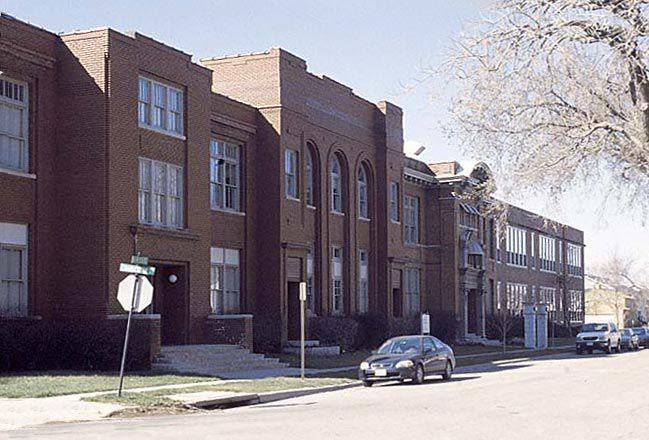 Hotel Capital-YMCA building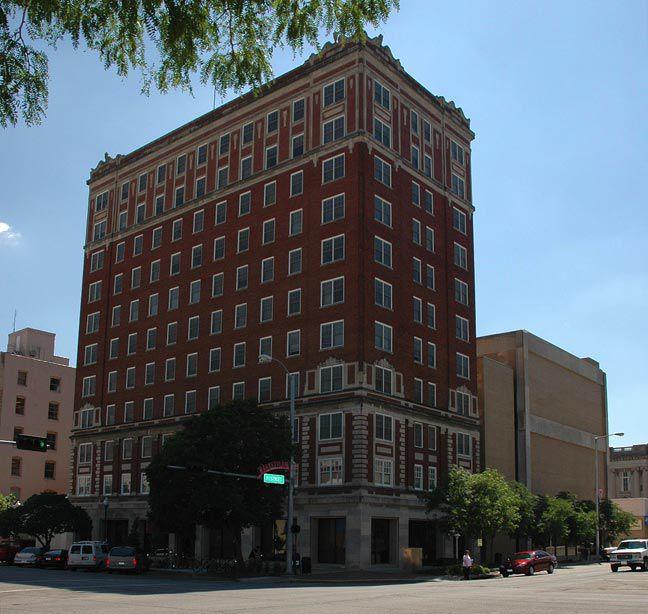 Lincoln Army Air Field Regimental Chapel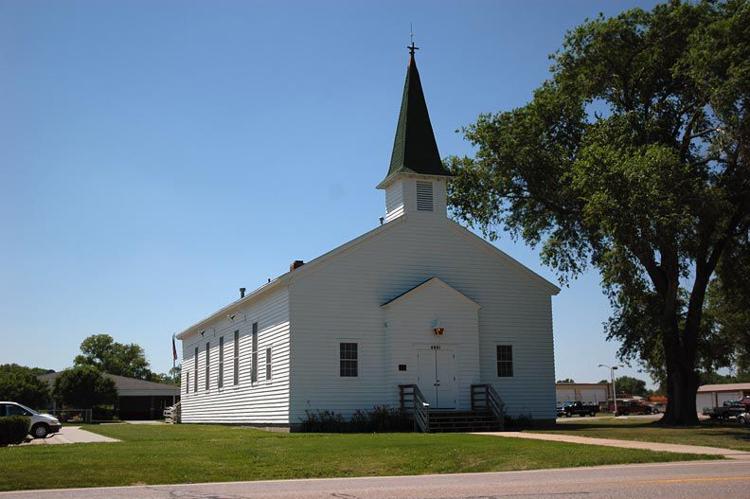 Lincoln Liberty building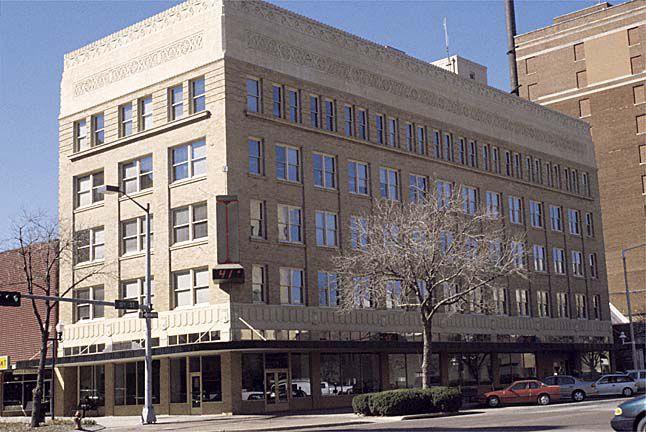 Masonic Temple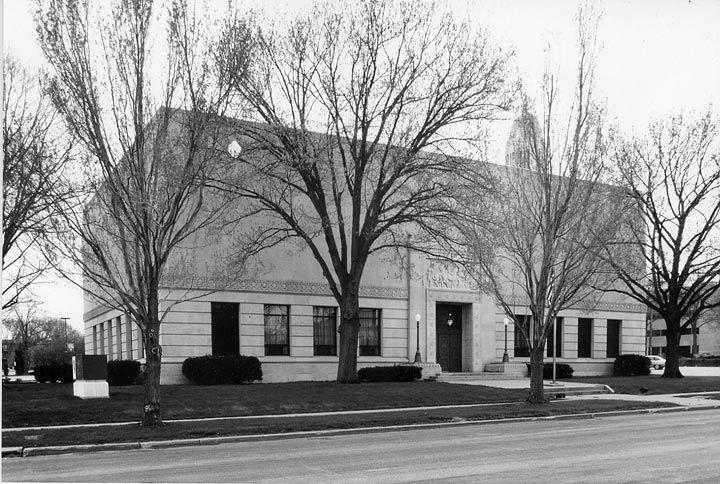 Municipal Lighting and Waterworks Plant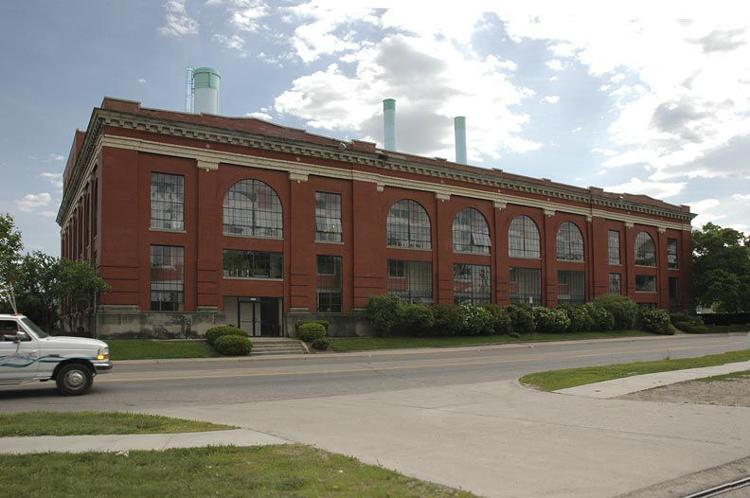 Nebraska State Historical Society building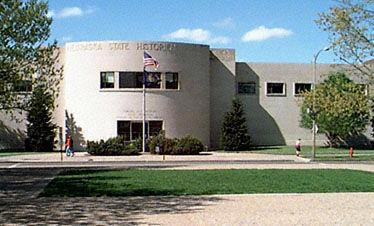 Nebraska Telephone Co. building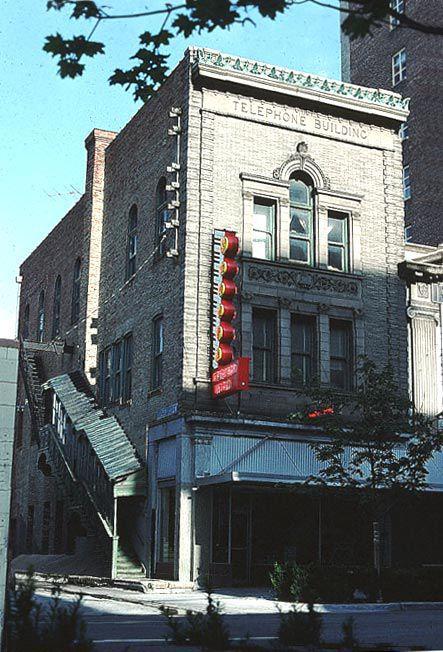 Nebraska Wesleyan Old Main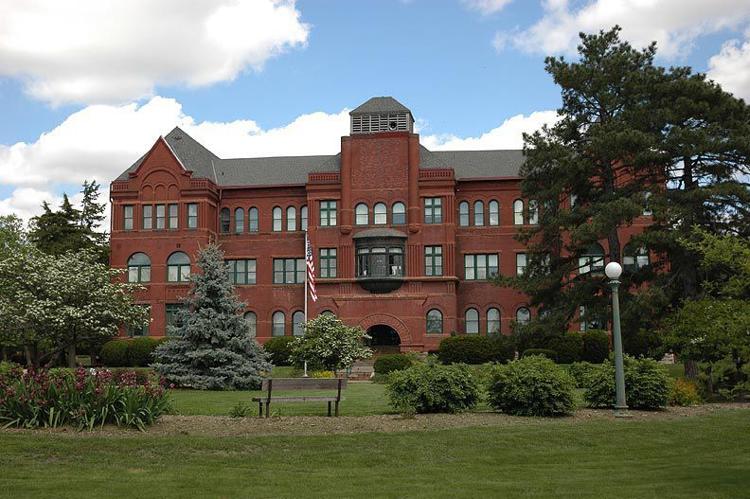 Old University Library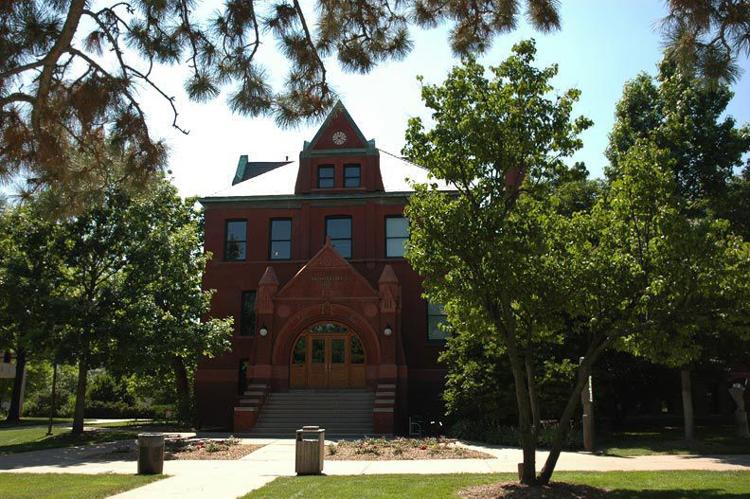 Palisade and Regent apartments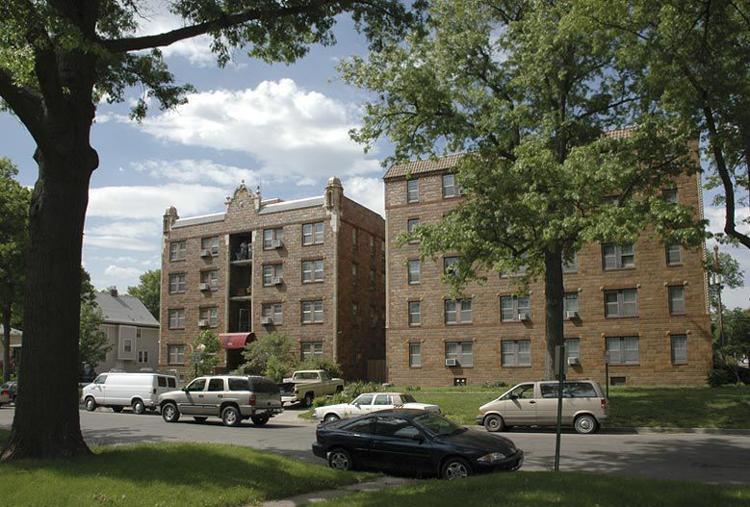 Rose Kirkwood Brothel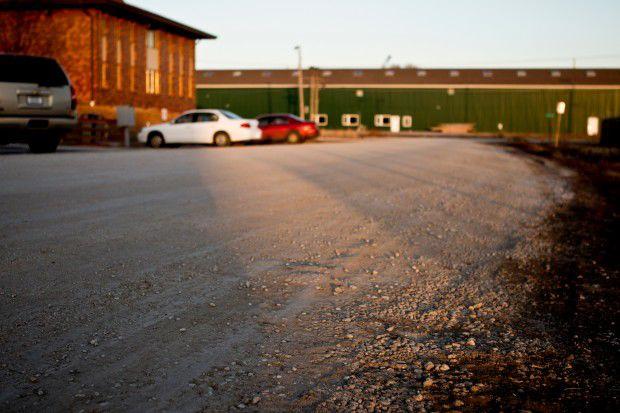 President and Ambassador apartments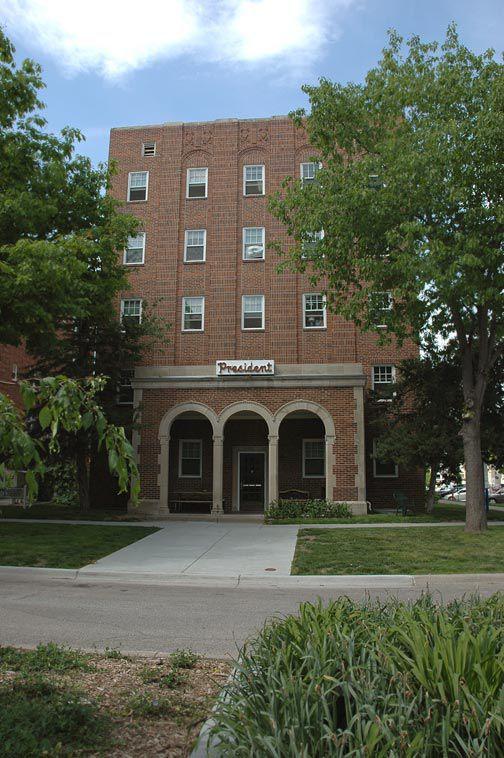 Quinn Chapel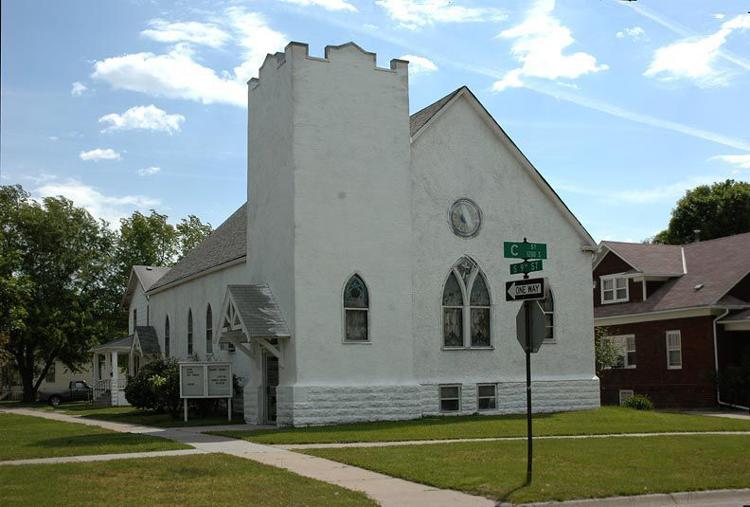 Rock Island Depot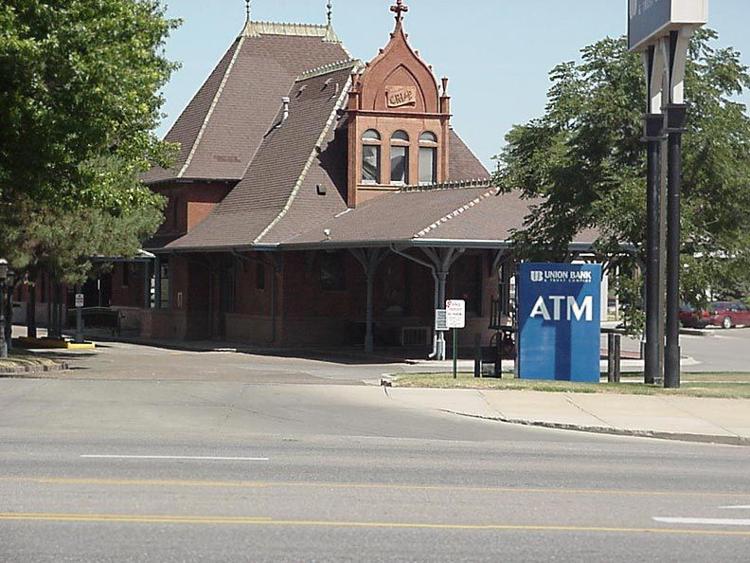 St. Charles Apartments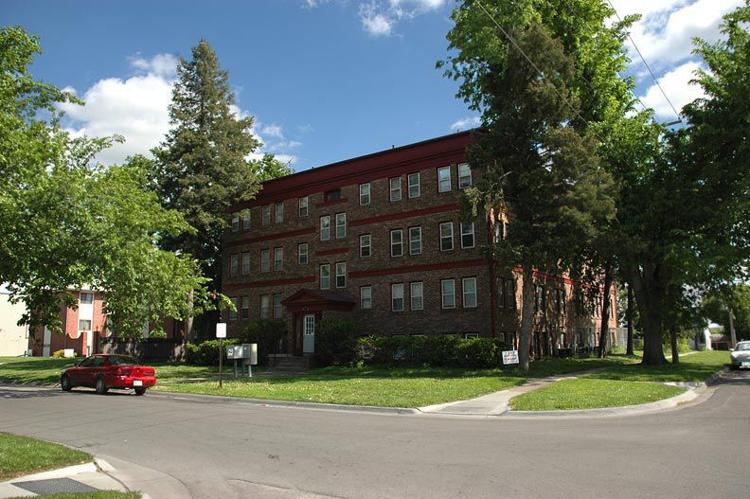 Scottish Rite Temple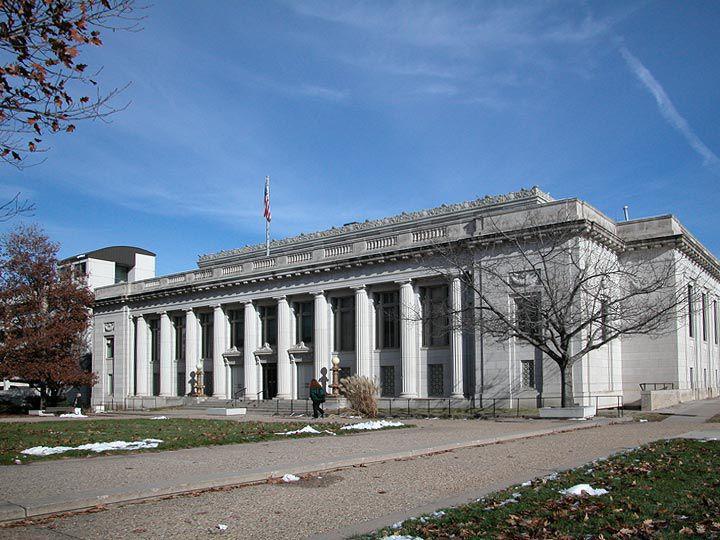 Sheldon Museum of Art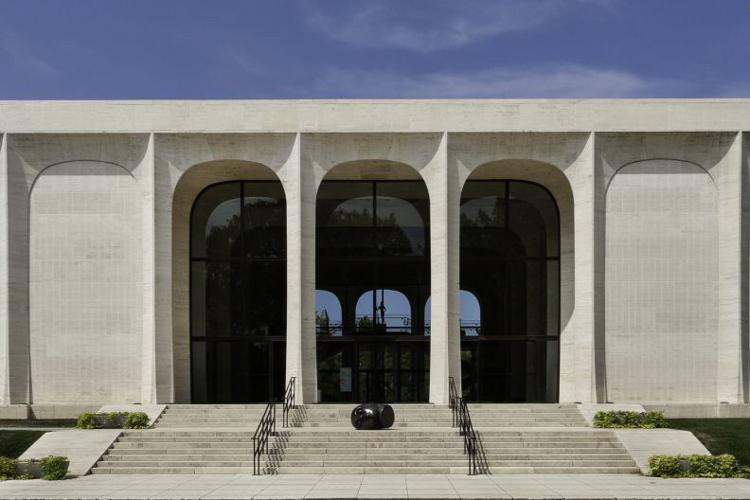 State Arsenal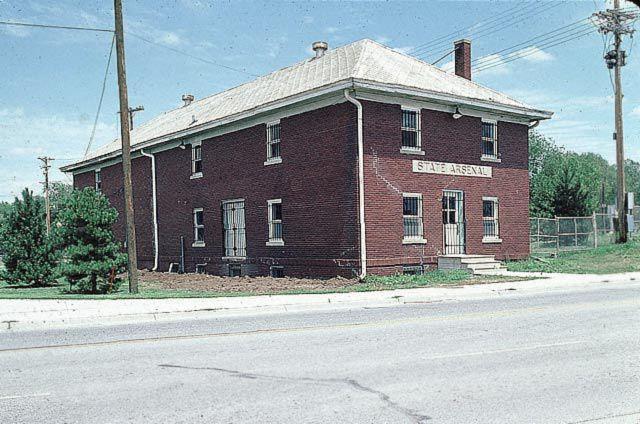 State Capitol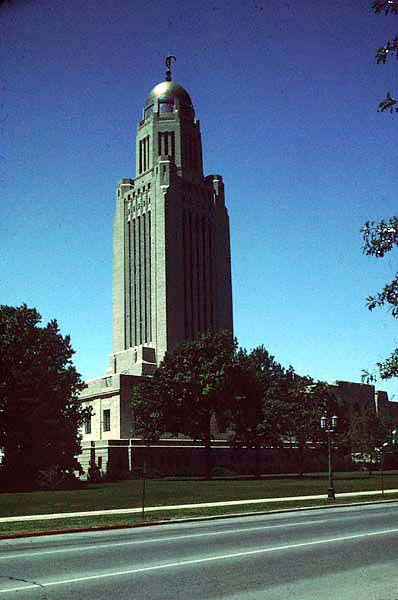 Stuart Building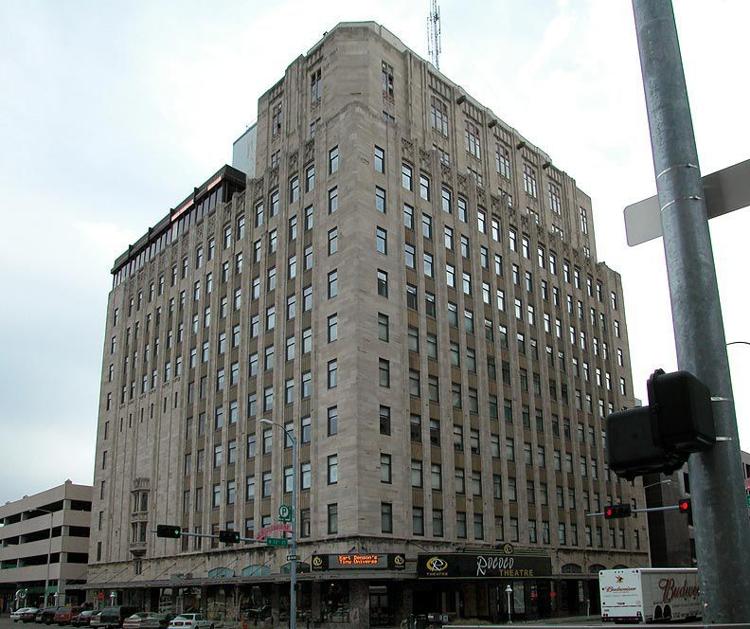 Temple of Congregation B'Nai Jeshuran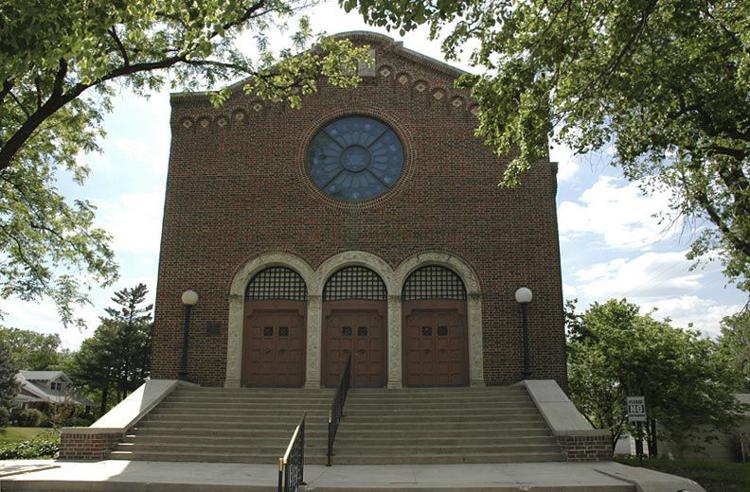 Terminal Building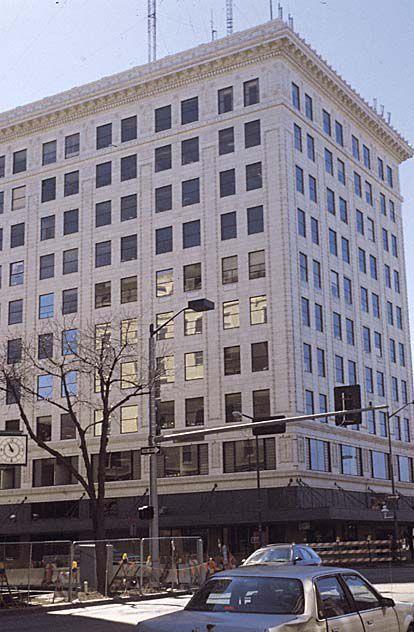 Terrace Houses
Tifereth Israel Synagogue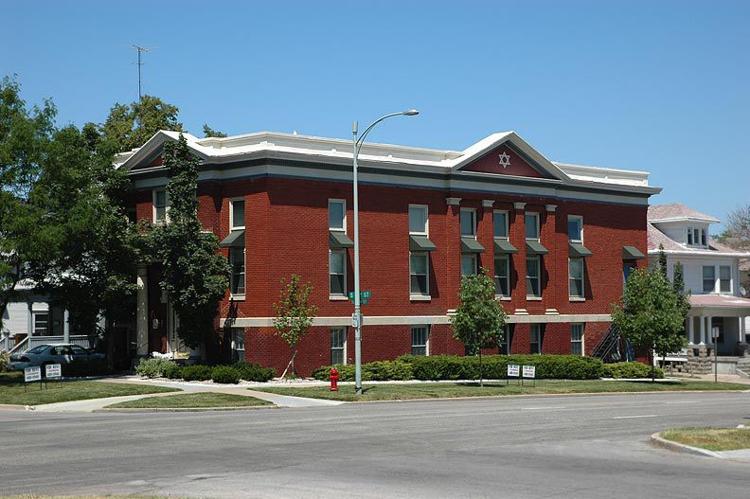 U.S. Post Office
Veith Building
Woods Brothers Building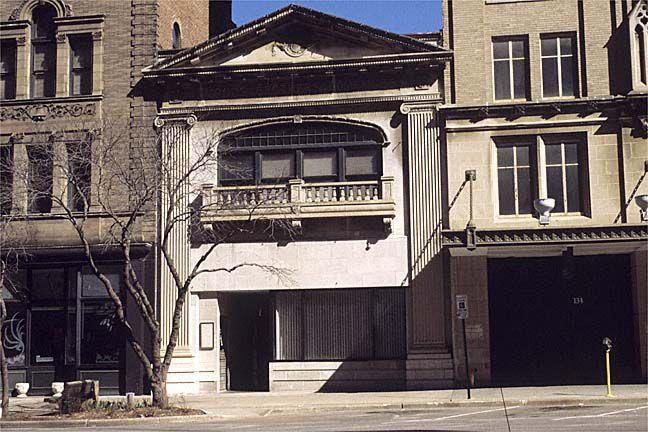 YWCA building