Americans fleeing the affected virus zone in China will be flown to Omaha and quarantined and monitored for coronavirus at Camp Ashland this week, federal and local health officials confirmed Wednesday.
The plane carrying Americans who were in Wuhan, the epicenter of the global coronavirus outbreak, will taxi to a remote area at Eppley Airfield and passengers will not be taken inside the airport's terminal before being transported to Camp Ashland, a Nebraska Medicine spokesman said in a news release.
Airport operations at Eppley Airfield will not be affected.
A U.S. Centers for Disease Control and Prevention team will medically assess the passengers upon their arrival, just as they have been screened before leaving China and while en route, according to CDC officials.
While in quarantine for 14 days, they will receive frequent health evaluations to check for symptoms of the virus.
Staff from Nebraska Medicine and the University of Nebraska Medical Center, working with federal, state and local authorities, are assisting the quarantine operation at Camp Ashland, the Nebraska National Guard's training installation along the Platte River.
Similar operations are underway or in the planning stages across the country.
Two planes carrying 350 Americans home from Wuhan arrived Wednesday at Travis Air Force Base northeast of San Francisco, with some to remain there in quarantine and others to be monitored at Marine Corps Air Station Miramar near San Diego.
Another plane will arrive this week at Lackland Air Force Base in San Antonio, Texas, the CDC said. Last week, 195 Americans began a two-week quarantine at March Air Reserve base in Southern California.
Public health officials confirmed the 12th case of coronavirus in the U.S. on Wednesday, after an adult who has traveled to Beijing and was in contact with known coronavirus patients tested positive for the virus, according to the Wisconsin Department of Health Services. 
That patient is isolated at home, the department said in a news release.
All the confirmed patients in the U.S. are doing well, said Dr. Nancy Messonnier, director of the CDC's National Center for Immunization and Respiratory Diseases. 
None of the confirmed cases is in Nebraska.
Messonnier expects some of the people brought over on the planes and being quarantined to test positive based on their exposure risk in China.
The decision to quarantine was a difficult choice but was made because federal public health officials believe it can slow transmission of the virus and stave off a pandemic, Messonnier said. 
"We know it's not an easy thing we're asking them to do," she said.
Those quarantined in Nebraska would have no contact with National Guard soldiers in training or assigned to Camp Ashland, officials said earlier this week.
The camp, located between Lincoln and Omaha, includes 85 hotel-style rooms built on stilts that are typically reserved for use by military personnel taking part in a conference or training exercises at Camp Ashland.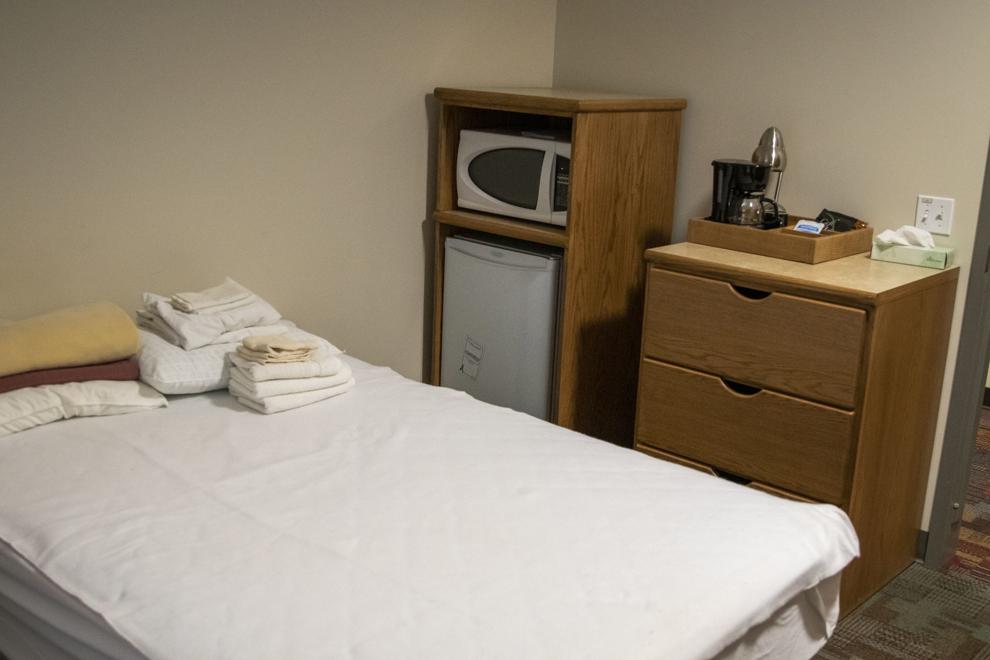 The rooms, built in the 1990s, were untouched by flooding that ravaged much of Camp Ashland last year.
Internationally, patients with the virus reported no symptoms, while others have become seriously ill and died, according to the CDC. Symptoms of the virus can include fever, cough and shortness of breath and the onset of symptoms has ranged from two days to two weeks.
Anyone in Nebraska who has traveled to China within the last two weeks should contact their local health department for guidance, a Nebraska Department of Health and Human Services spokeswoman said Wednesday.
Doing so ensures timely medical care if necessary and minimizes the risk to others, spokeswoman Leah Bucco-White said in the news release.
Lincoln-Lancaster County Health Director Pat Lopez on Wednesday said Lincoln-area residents have very little risk of contracting the novel form of coronavirus. 
"At this time, the only local residents who should be concerned are those who have returned from China in the last 14 days or who live in the same household as someone who has returned from China in the last 14 days," Lopez said in the release.
The greatest immediate local health risk is influenza, Lopez said, adding that six flu-associated deaths have been identified in Lancaster County so far this flu season.
Residents can still get a flu shot, she said. 
The Associated Press contributed to this report.
Reach the writer at 402-473-2657 or rjohnson@journalstar.com.
On Twitter @LJSRileyJohnson.